2017 Event Planning Trends
Something people tend to do at the beginning of a new year is stop and take a good look forward. Everything is ahead; New trends, new challenges, new goals. The meetings and events industry is no different so here are the top five trends and things to watch in the Meetings and Events Industry for 2017.
1 - CSR on the Rise
More and more event professionals are merging corporate social responsibility (CSR) activities within meetings. As millennials enter the industry especially, this trend is amping up as giving back to the community is especially important to this demographic. what does this mean? successful and memorable meetings have a CSR element. Get to know the CVB in the communities in which you plan events. They are often a solid pipeline to the best local CSR offerings.
2 - Wellness as a Best Practice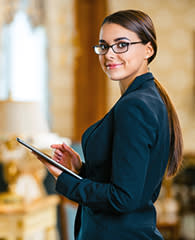 Savvy 2017 event professionals will be right on top of current wellness trends. On the hotel side look for facilities that have stay well meetings programs like air purifiers, circadian lighting, ergonomic seating, aromatherapy and numerous activity breaks between sessions that revitalize the body. Attendees want healthier refreshments, wellness-oriented guest room amenities and expanded healthy menu options. Attendees are more informed about food, not only asking whats on the menu, but where it came from. Know the answer. Event professionals are interested in food that's local, hasn't been frozen, cage free eggs, etc. This is what planners want and successful hotels and event spaces will respond. Some of these suggestions are pretty basic though, so how about getting out in front of this trend and setting the pace in your community? Offer a 24 hour salad bar at your next multi-day meeting and offer early morning yoga sessions in one of the conference rooms. You'll be the talk of the industry.
3 - Engaging Millennials
While CSR and wellness activities are increasingly important components to meetings, business sessions remain at the core of these events. That is to say, getting things done, decided and a lot of industry learning at the heart of things. Real quality presentations and presenters is what really delivers the ROI at these sessions. Presenters have come to understand that in order to really engage the audience, particularly millennials, they need to be lively, interactive and above all must avoid, DEATH BY POWERPOINT... Effective speakers are keeping things shorter (as short as 10 minutes), more interactive with lots of video. Use an app like PollEverywhere to ask live questions to the audience and have them respond in real time and discuss results, right there, right then, right now.
4 - Continued Education for Planners
The top three trends on this list didn't even exist 10 years ago. Kind of scary. That's why staying up on education is very important if you want to stay relevant. If you haven't already, consider getting your CMP (Certified Meeting Professional) designation. Its the leading professional designation in the meetings and events industry and is highly respected. Various CMP events and training opportunities throughout the year will keep you in good company and well-connected. Professional designations mean you've had training in complex contract negotiations, major event planning logistics and are committed to the rigors of the continued education opportunities they provide. Here is an additional blog all about the top meeting professional credentials available.
5 - The Trump Card
America has come to appreciate the professional meeting planner and understands the economic impact of the convention and events industry but will the political climate under Trump continue to support a healthy investment in offsite meetings and group travel? Those looking for insight could infer that because Trump's pre-presidential business was largely in hotels, that he understands the economic value in meetings and events. On the other side of the coin if the overall economy takes a down-turn sometimes the first thing on the budgetary chopping block is travel and education line items. Only time will tell but its best to be prepared by staying tuned in and generally well informed.
To find great meetings and events info all throughout 2017 be sure to come back often to the meetings section of lansing.org!