By the time spring break rolls around both kids and parents are in desperate need of a change of pace, and rightfully so. Staying inside all winter can tempt even the most serious adult to run outside like a kindergartener at recess once the weather warms up. Luckily, Greater Lansing offers families plenty of spring break activities that are fun, affordable and can be enjoyed by all ages. Check out our top picks below and start planning how you'll spend your break.
Free: Family Day at Eli & Edythe Broad Art Museum (April 2 – 11 a.m. to 3 p.m.)
Every first Saturday of the month the Broad presents Family Day which offers hands-on projects, a special tour at 1 p.m. and a unique theme (April is "food-centric art making.")
Free: Nature Story Hour at Fenner Nature Center (April 2 – 1 to 2 p.m.)
Join Fenner's volunteer librarian as he/she leads a nature story in the Visitor Center. This event is geared towards younger children (ages 4-6) and offers children the ability to make a craft afterwards.
Free: A trip to the Michigan State Capitol
A visit to the State Capitol is an absolute must. So if you or your child hasn't been to this historic landmark, spring break is the perfect time for a tour.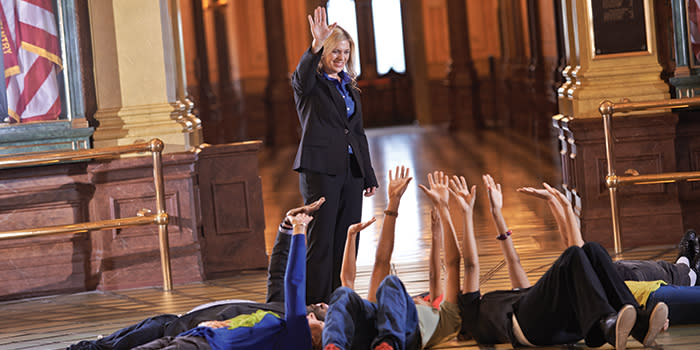 Free: Flick's Family Film Fest Presented by Celebration Cinema
Flick's Family Film Fest is a fantastic promotion that allows kids 12 & under to see a movie for free. Feature presentations and times are still being updated, so be sure to check back often! This promotion runs until April 21.
Free: Attend the Capital City Film Festival
The 2016 Capital City Film Festival is offering two fun-filled and completely free family events: Disney in Concert: A Silly Symphony Celebration (April 6) and the Science of Cinema (April 9).
Free/Affordable: A trip to the Michigan Historical Museum
With three floors of interactive exhibits, this museum ensures an exciting visit even if your child has already visited. If you come on Sunday admission is free. Other days require a small fee.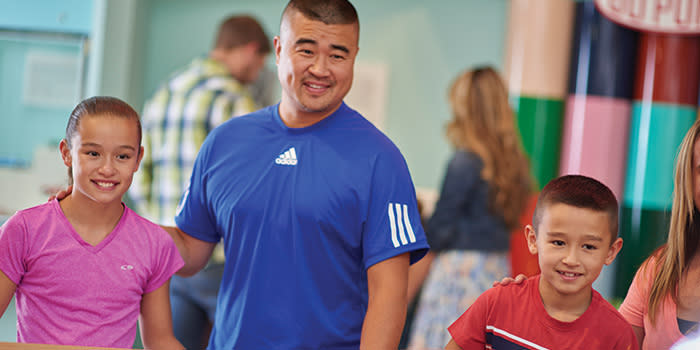 Affordable: Edru Skate Spring Break Matinees (April 4 – 8)
Don't let the kids turn into couch potatoes over spring break! Especially since Edru is offering special skate times and pricing.
Affordable: Lansing Gallery Spring Break Art Camp (April 4 – 8)
Young artists can spend their spring break exploring creative processes, techniques and materials in a professional environment. Each series of classes culminates in a student art show in the Student Gallery.
Affordable: Spring Break L.A.B.S. at Impression 5 (April 4 – 8)
Kids can learn about basic science in themed day camps! Topics include: Super Science Monday, Terrific Technology Tuesday and Extraordinary Engineering Wednesday. Camps are available for the following age groups: 5-7, 7-9 & 10-12.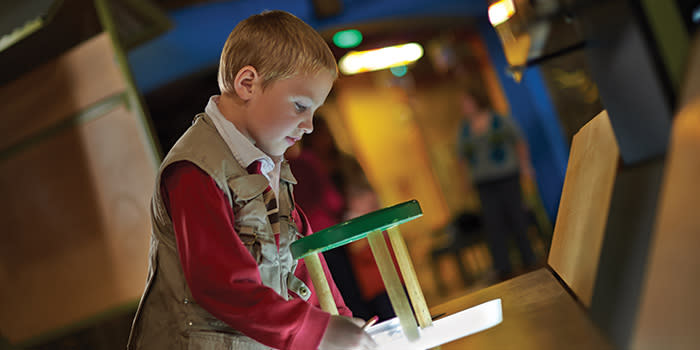 Affordable: Watching a Lugnuts game with the family
The first week of April not only launches the start of spring break, but the start of another season to Go Nuts! Bring the family and catch one of the very first games of the 2016 season.
Affordable: Overnight Funtyme package at the Fairfield Inn – East Lansing
Take the family on a mini getaway! The Funtyme package includes a room with two queen beds, hot continental breakfast, access to an indoor pool and hot tub and a $20 gift card to Funtyme Amusement Park.
For even more spring fun ideas check out this page.