The holiday shopping season is upon us! After the mad dash of Black Friday, head over to your favorite local #lovelansing shops to celebrate Small Business Saturday! Lansing's unique shops offer everything from handmade glass ornaments to crafty classes and so much more. You will be able to find something for everyone on your list.
ALT Printing Co. – REO Town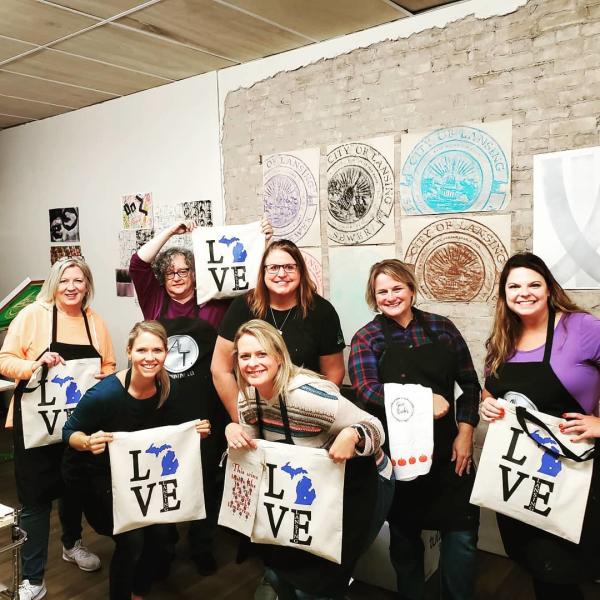 Choose from a wide-range of fun screen-printed gifts. There are unique shirts, baby onsies, bandanas for your pets, tote bags, wine totes and even more items to pick up. You could even make your own gift for giving at one of their many workshops. ALT offers seasonal workshops where you can print your own holiday cards another where you can make pet stockings, and other non-seasonal ones, like Girl Power and Pet Portrait workshops. This is a great gift idea, especially if you've got some pet lovers in your family!
Bad Annie's Sweary Goods – Old Town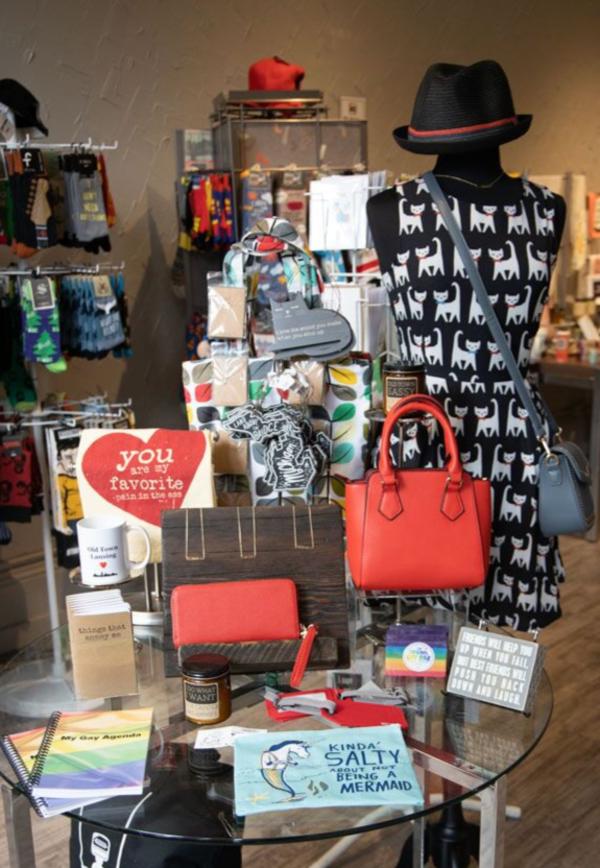 We all have one of those friends who loves, or maybe needs, a silly gift! Look no further, Bad Annie's has a variety of goofy gifts. Take a peek at some of their sweary goods, goofy socks, funky clothing & jewelry, and sassy paper goods. Around every corner you look, you are sure to find something awfully funny for the perfect holiday gift!
Fireworks Glass Studios – Williamston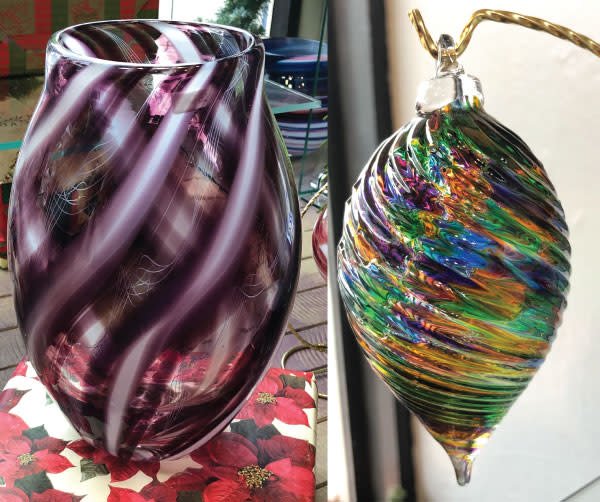 This glass studio carries some amazing glass art in their shop, including decorative and functional art pieces, like pendants and vases. They also have seasonal designs, like glass pumpkins and unique ornaments. Fireworks will even custom design some glass work per your request. A stunning glass ornament would be the perfect gift for a person who loves the holiday season and it would be hung on the tree for years to come!
The Kean's Store Company – Mason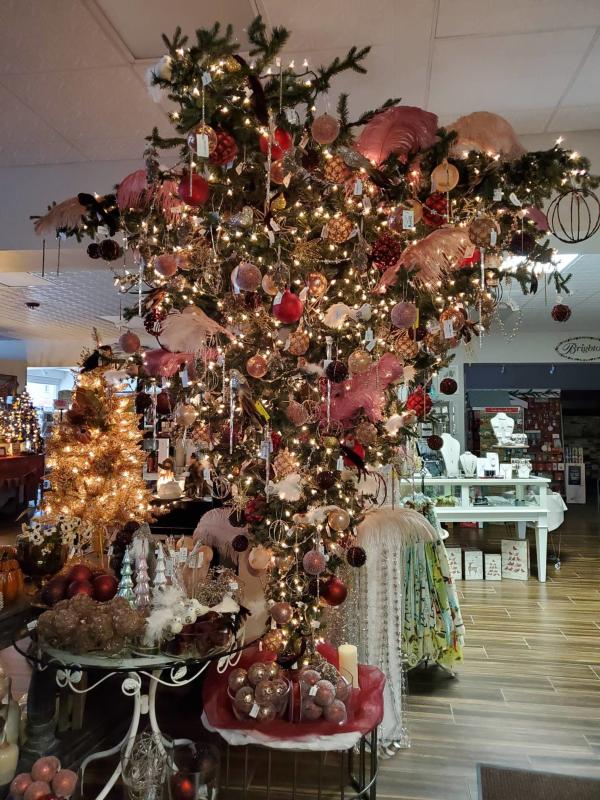 This historic shop has so many gift options, it'll be super easy to shop for multiple people on your list. Find everything from unique home furnishings, custom jewelry, the perfect holiday card, home décor, wooden toys, vintage candy and even more fun gifts. Don't forget to check out their seasonal favorite, the upside down tree (pictured) for the perfect holiday ornament. You may end up leaving with your whole list checked off and a little something extra just for you!
Old Town General Store – Old Town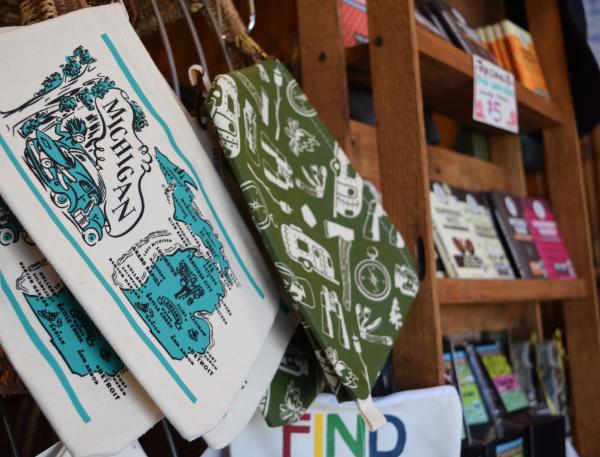 This Michigan-made focused store has great gifts for those who love the state of Michigan and others who encourage the support of local entrepreneurs. They have great selection of MI made craft beer, wine and grocery items, like bread and dips. They also have great Michigan knick-knacks, from car stickers, Michigan shaped bracelets, coasters, artwork, MSU glasses and way more Michigan things. Combine some, or all of these great gifts and your family is sure to remember these gifts for a long time!
REO Town Marketplace – REO Town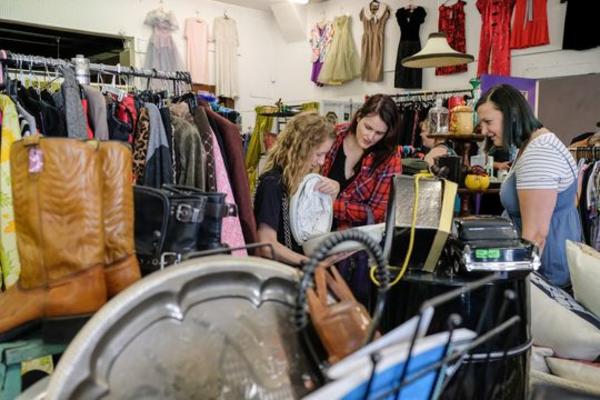 Head over to REO Town Marketplace for a one-of-a kind shopping trip. This 9,000 sq. feet marketplace has a blend of individual stores with a variety of vintage, thrift and up-cycled goods. You can find anything from re-purposed bohemian décor to handmade oddities. It's a great place to stop by and shop around for those unique gift no one else will have! The stores in the marketplace include: Vintage Junkies, Community Finery, Homemade Capital City, Ms. Laura's Art, Maddie's Place, Thrift Witch, and The Record Lounge.
There are so many great gift buying shops in Greater Lansing that will help you fulfill your holiday list. Before you go and buy a gift from a big box store, think about your many local stores right here in Lansing, Michigan! Not only would you be supporting locals, you'll be keeping the smile on your friends and families faces with their unique #lovelansing gifts!
PHOTO CREDIT: Mary-Chris Hotchkiss, Mark Chamberlin Photography, Fireworks Glass Studio, The Kean's Store Company, GLCVB, REO Town Marketplace