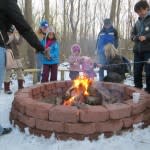 Im pretty much resigned to the fact that this is going to be a long cold winter. After getting a winter reprieve for quite a few years, its a cold slap in the face that we live in Michigan and this is what winter is. Coldsnowy...cold...windy...Did I mention hypothermic, frost-bitten cold? Hey, you! Are you listening? Its cold out there. And I dont know about you, but Im getting a wee bit tired of cuddling by the fire and planning indoor activities. It was fine for December. It was fine for the beginning of January. But I need to get out of the house. Soon. Yep. Cabin Fever.
Just in time, this Saturday, January 25th, is Woldumar Nature Centers Chili Winter Evening. From 3-10 p.m. you can hop on a sleigh ride, roast some marshmallows by the fire, hike the trails and just enjoy the beautiful winter wonderland. Im guessing they wont ask me to cut firewood, shovel the walk or clear branches, which is the only thing most of us have been doing outdoors recently. And to warm up, theyll have hot chili, EagleMonk Pub & Brewery craft beer and some live music. Im sensing a barn dance in my future. So, come on. Were all Michiganders and we can handle a little snow and cold temps. Lets go have some fun!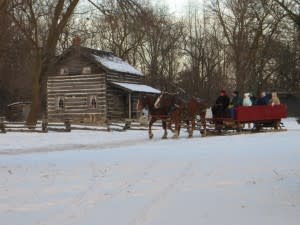 Where: Wolumar Nature Center 5739 Old Lansing Rd., Lansing
When: Saturday, January 25, 2014 3-10 p.m.
What: A good time for all!
Admission: $15 (lower for children, students, seniors and Woldumar members.)
*Photos courtesy of Woldumar's Facebook page