Want to know what to do and see when you visit Greater Lansing? Need a great overview map of the area, a handy list of upcoming major festivals and events and 150 things to see and do? Find all the answers in our 2017 Greater Lansing Official Visitor Guide. With 80 pages of hotels, restaurants, attractions and an assortment of insider picks, we're sure you'll find just what you're looking for.
Love the cover? Local professional photographer Tom Gennara took that cover shot on a beautiful September morning in downtown Lansing. It was the last Farmers Market at the Capitol of the season. Note the brand new 2017 Chevy Camaro that the ladies are about to get into. Built less than a mile down the street at GM's Lansing Grand River assembly plant, we wanted to highlight not only Lansing produce but Lansing products.Big thanks to Michigan-native fashionista/blogger Lisa Prang and Lansing's own singer/songwriter Taylor Taylor who grace the cover.
Inside the Visitor Guide you can find:
5 free things to do in Lansing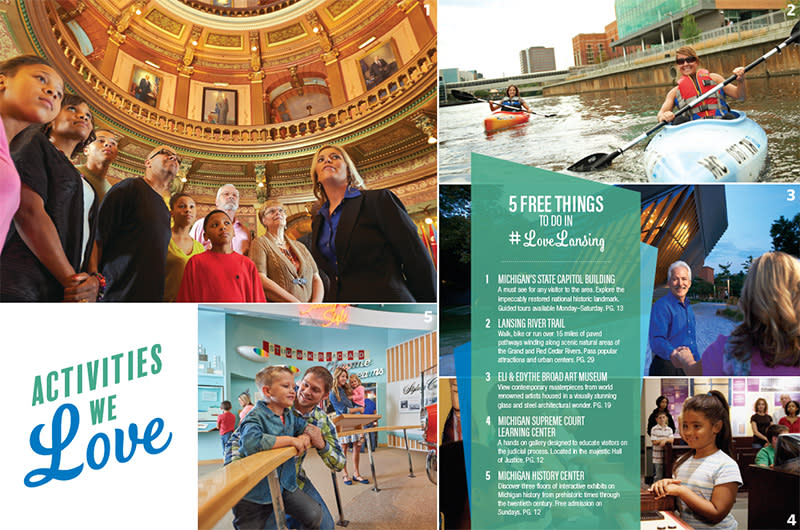 Fresh and local shopping in Lansing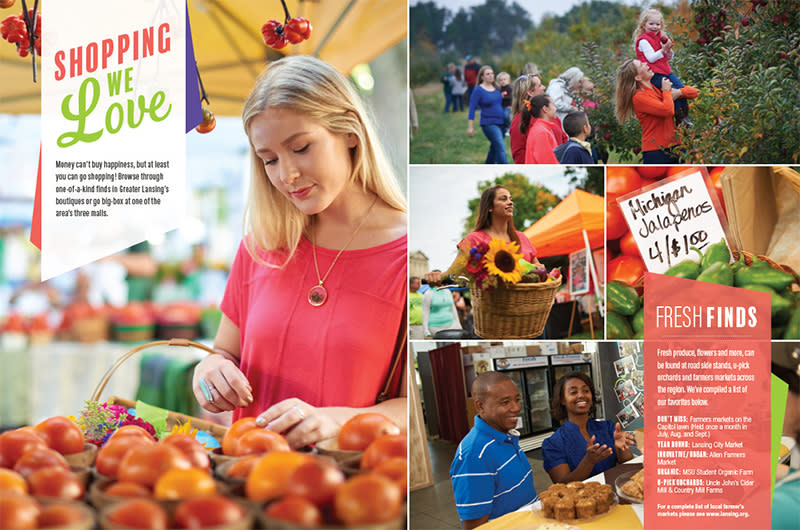 5 Unique restaurants the Foodies Will Love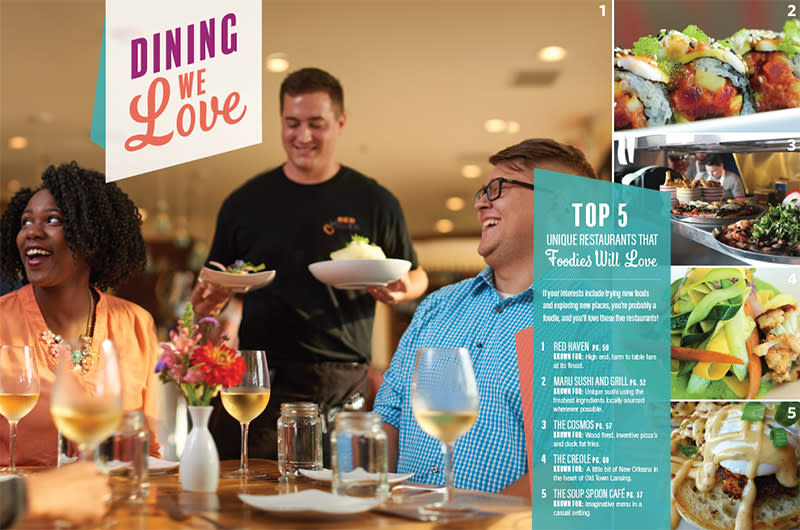 …and so much more.
Pick up a copy of the latest Visitor Guide at most area hotels, attractions, at all of the Michigan Welcome Centers and at the Lansing and Meridian Mall kiosks or at either of our Greater Lansing Visitor Centers. Want to browse it online? Here you go. Want to order a copy? We'll mail you one.  
Now is the time to plan the perfect weekend getaway or three to Michigan's capital. Or add a day or two on to a conference you're already scheduled to attend in the region. Either way, you'll find affordable prices, a convenient location and a ton of fun. Book your stay today.
Did you know that Greater Lansing offers over 150 things to do? With only 48 hours in a weekend, the clock is ticking. Download the LAN150 Bucket List to get started.