CMP, CTA, CGMP, GMS, CAE, ABC DEFG!….and the list goes on and on. We all want to be seen as an expert in our chosen profession, but it isnt as easy as jotting EXPERT on your sticky name tag. Sadly, earning industry clout is harder than that, and more and more that clout comes not in your name, but in a series of letters AFTER your name.
 
Earning a credential is tough work. It often takes time in the profession before you can even apply to sit for an exam, on top of study groups, reading materials and then the dreaded test. Many questions come to mind when choosing whether or not to sit for an accreditation exam. Is it worth your time? How hard is it? The biggest question of all? Which accreditation would best suit my career path?
 
1.       Which one should I go after?  
Ask yourself which certifications do my most respected peers hold? When I look at my long-term career plan, what will help me gain the knowledge I need to succeed?
 
2.       Will I be able to pass the test?
Do you find yourself saying, "I haven't taken an exam since I was in school!" Join the club! Fear not, there are excellent study groups and peer support groups to prepare for many of these exams. PLUS, certain accredidations, such as the GMS do not require an exam. There are also studies that show non-traditional aged students have an extremely high success rate.
 
3.       Where should I start to learn more?
If you're a meeting professional who wants to learn more about potential accreditations, check out the following links or contact a peer that has the letters you're looking for! These are by no means all the credentials held by leaders in the events industry, but learning about them first is a good start.
 
CMP: www.conventionindustry.org
GMS & CGMP: misgmp.org
CAE: www.asaecenter.org
CTA: www.ctanetwork.com
 
No matter which route you go, professional certifications are a sure-way to gain industry knowledge which sets you up for short-term achievement and long-term success!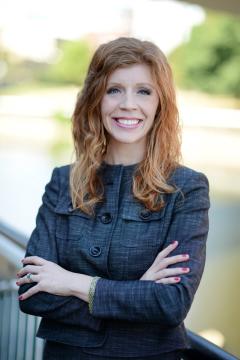 Amanda Toy, CMP, CGMP, GMS, CTA
Associate Director of Sales
Greater Lansing Convention & Visitors Bureau