Thanksgiving is fast approaching! While some of us enjoy rolling up our sleeves, baking, stirring and stuffing all the Thanksgiving goodies, others like to avoid the clean-up and enjoy going out for Thanksgiving dinner! Greater Lansing has fabulous Thanksgiving dinner options for those who wish to enjoy a holiday meal with family and friends.
Below is a list of some of the restaurants offering special meals on Thanksgiving:
Bordeaux - Inside Crowne Plaza, 925 S. Creyts Rd., Lansing, MI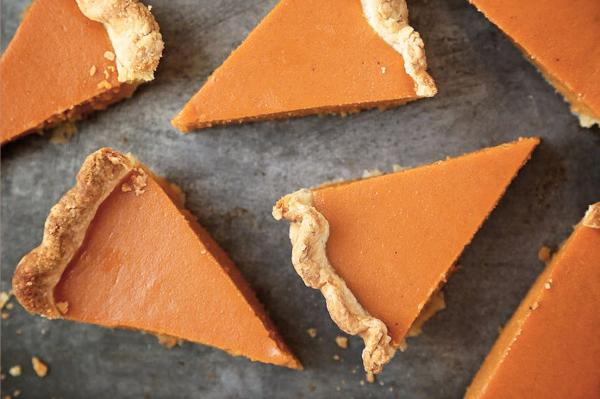 Bordeaux will be offering a Thanksgiving Feast buffet from 12 PM – 4 PM. The feast will feature a carving station with various meat including roast turkey, a vegetarian option of stuffed acorn squash, delicious soups & salads, along with unique sides like whipped sweet potatoes and perfect Thanksgiving pies and other desserts!
For reservations call: 517.323.4190 or email yourfriends@bordeauxlansing.com
Brookshire Inn & Golf Club - 205 W. Church St., Williamston, MI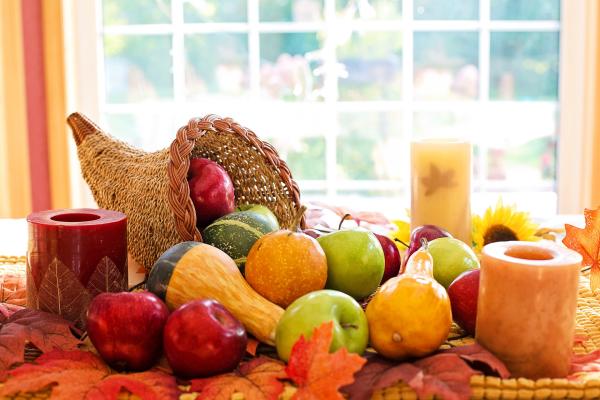 Grab a fork and eat up at this grand Thanksgiving buffet from 11 AM – 4 PM at the Brookshire Inn & Golf Club. The menu offers a great variety of meat choices including turkey, ham, pot roast, BBQ ribs, and baked salmon. There are delicious sides of green bean casserole homemade stuffing, antipasto trays, fruit and many tasty desserts.
Reservations are required. Call 517.655.4694 to reserve your spot!
Capital Prime  - 2324 Showtime Dr., Lansing, MI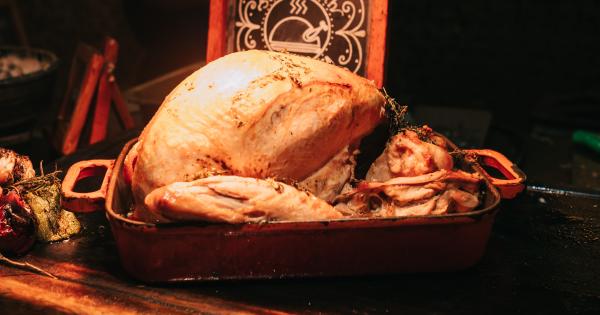 Choose between a Thanksgiving buffet (11 AM – 3 PM) or dinner (3 - 9PM) at Capital Prime. The buffet will offer traditional roasted turkey plus accompaniments. The dinner will include the complete dinner menu with the roasted turkey special.
To reserve your spot call: 517. 377.7463
Claddagh Irish Pub  - 2900 Centre Blvd., Lansing, MI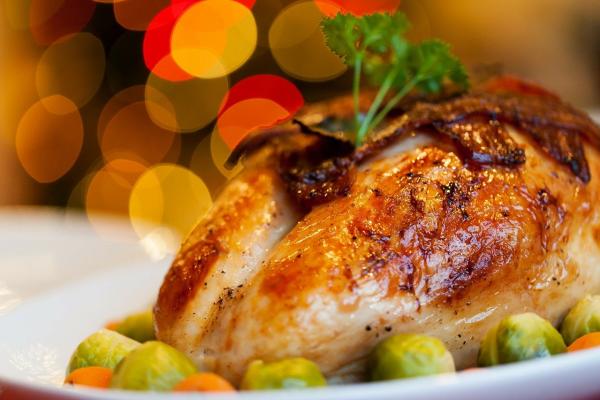 Claddagh will have a Thanksgiving buffet open from 11 AM – 6 PM with the last seating at 5PM. This buffet will include carved turkey, freshly baked breads and rolls, green bean casserole, traditional Irish specialty dishes, homemade desserts and many more holiday options.
Reserve your table for the buffet by calling 517.484.2523
The English Inn - 677 S. Michigan Rd., Eaton Rapids, MI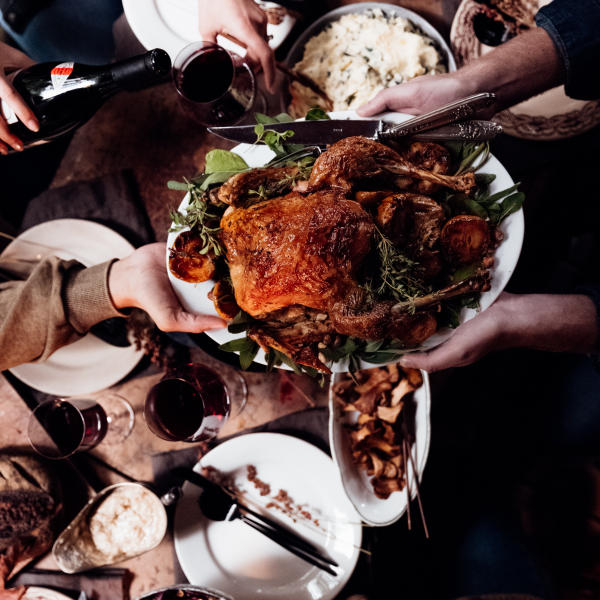 Enjoy a Thanksgiving meal at The English Inn from 12:30 PM – 7:30 PM. You will get to choose from the house menu and also tradition Thanksgiving fair as well as some custom side dishes. There are great options including slices of roast turkey, tasty potatoes, stuffing and even vegetarian options for those meatless friends and family.
Limited seating is available. For reservations call: 1-800-858-0598 or email englishinn@comcast.net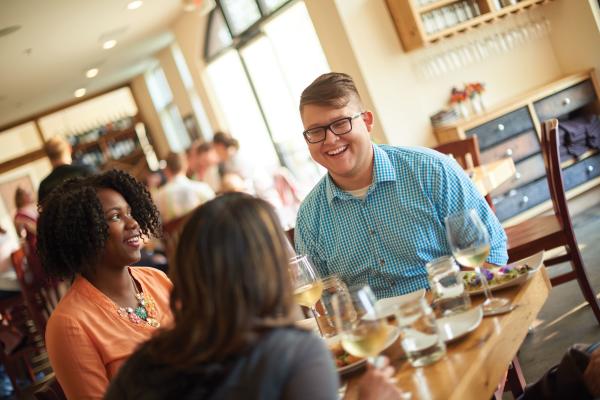 Looking for some pre-Thanksgiving fun, The Grid is open for their A Very Lansing Thanksgiving Eve #Celebration where they are offering holiday themed food and beer specials. Meridian Township is offering a special Thanksgiving Farmers Market the Wednesday before Thanksgiving. Where you can pick up some of your favorite local foods from 10 AM to 2 PM. If you are looking to build up an appetite, sign up to run in the Lansing Turkey Trot on Thanksgiving morning!
After your stomach and hearts are full from the festivities, and you're putting up your cheery holiday decorations. You can search for even more holiday events in Greater Lansing! Your calendar is sure to be full of fun and unique holiday events in Lansing, Michigan!
Photo Credit: Bordeaux, Jill Wellington, JS Baren, Christiann Koepke, and Tom Gennara