The next time you attend an event, look around. Those napkins fanned out in a perfect display on the catering table? Someone spent the morning twisting them with a practiced spin of the wrist. The organized map that shows where all of the 400 exhibitors are to set up? Someone has been planning that for a month. That RSVP list that is being scanned for your name? Someone spent months painstakingly updating it so the name tag about to be handed to you could be cross-checked and alphabetized at midnight the night before.
Event planning is not rocket science, but it requires an acute organization and constant attention to detail. If everything goes off without a hitch, it often goes without notice, but if something goes awry, it's a public display of failure.
Here are ten tips to help you manage planning and execution process of an event – large or small:
1. Start Early: There is no such thing as having too much time to plan an event. For large-scale events, start planning four to five months in advance. For smaller events, one to two months is reasonable. Try to finalize all major contracts (venue and vendors) a full month before the event date.
2. Work with the local Convention and Visitors Bureau - When you are meeting in a given community it is exponentially valuable to have welcoming and helpful experts on the host community. That's what the CVB can do. A well run CVB can work like an extension of your staff but with tons of local connections and ideas to make things great. A good CVB is a planners best friend.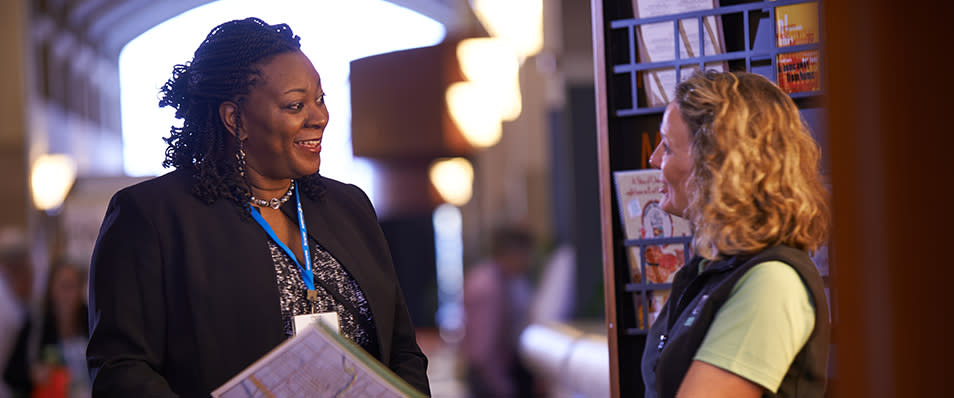 3. Negotiate with Vendors: Everything is negotiable – even when they tell you it's not. Before a conversation with a vendor, make a list of everything you need from them, determine your budget and then give them a number that is 5 – 10% lower. There are always unforeseen costs (post-event taxes, service fees, etc), so allow some wiggle room. Go through the proposal with a fine-tooth comb and tell them which sections of the estimate are too high. Vendors are up against dozens of competitors and will almost always give you a discount to win your business. The local CVB (yes, they are a smart planners resource) can give you a list of great local vendors ready to do business.
4. Divide and Conquer: Assign portions of the event to each team member. If everyone has ownership of a piece of the puzzle (set-up, registration, catering), details are less likely to slip through the cracks and team members will feel more involved.
5. Make it Social: Events are a great way to harness your client's social media presence. Leave a sign-in sheet for guests' twitter handles. Create a custom hashtag for the event and encourage attendees to tweet about it. Post pictures of the event on the company blog or Facebook page and allow guests to tag themselves.
6. Create an Event Bible: You can plan for months and months, but the day-of will almost always be hectic. Put together a simple binder with all of your vendor contracts, extra copies of the floor plan, and a cheat sheet of contact information for easy reference. Use a planning checklist, like these!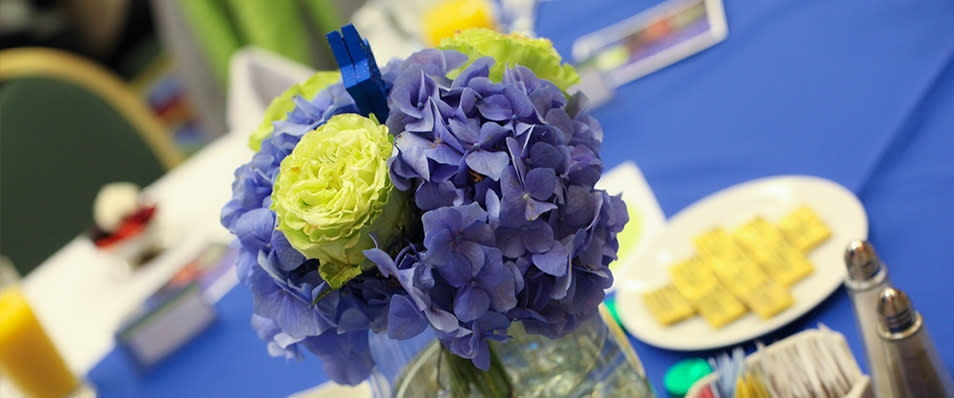 7. Have a Plan B for EVERYTHING: Something will be late, something won't arrive at all, and something will most certainly go very, very wrong. Anticipate which aspects will more significantly affect your event and create backup plans for each.
8. Do a Mental Walk-Through before The Real One: About two weeks before the event, mentally walk through every minute of the event, from set-up to break down. You'll be surprised how many last minute tasks you catch. Then schedule the final venue walk-through a week before the event, and you'll be prepared with all the last-minute details.
9. Take Pictures, Pictures and More Pictures: Pictures are the best way to illustrate an event's success. If there's budget, hire a photographer and create a specific shot list (a shot of the full room, a focus on branding, etc.). If not, assign a team member to the task and equip them with a high-quality camera. For many clients, if there's not a picture of it for the recap, it didn't happen.
10. Send the Recap out ASAP: It's natural to want to shift down a few gears when the event is over. You're tired, it's over and you can finally breathe a sigh of relief. But get in early the next day to put together the post-event brief. Arrange for your photographer to send you a few choice photos that you can upload immediately. While your client is still buzzing from a well-executed event, send them a beautiful recap touting all of the successes. And then once you've press send, collapse and sleep for days.