There's still time to take your meeting outside in Greater Lansing!
Whether you have 15 minutes in-between meetings, or an hour-long discussion scheduled with a colleague, there are plenty of options to get some fresh air during that time. Before the weather takes a turn for the worse, bring your meeting outside and check out some of these natural gems!
If you're in Meridian township or staying in the Okemos area, you're less than 10 minutes from Central Park (5151 Marsh Road, Okemos). Central Park has a lot of amenities including: Farmers' Market pavilion, soccer field, Historical Village, Nokomis Learning Center and a pond. This park includes play equipment, restrooms, interpretive facilities, sidewalks, pavilion, picnic areas, and parking that are accessible to individuals with a disability. The Historical Village is an 1800's grouping of six restored buildings located in Central Park. The Village has open hours for walk through visits and can be reserved by school groups for classes, presentations and/or special activities.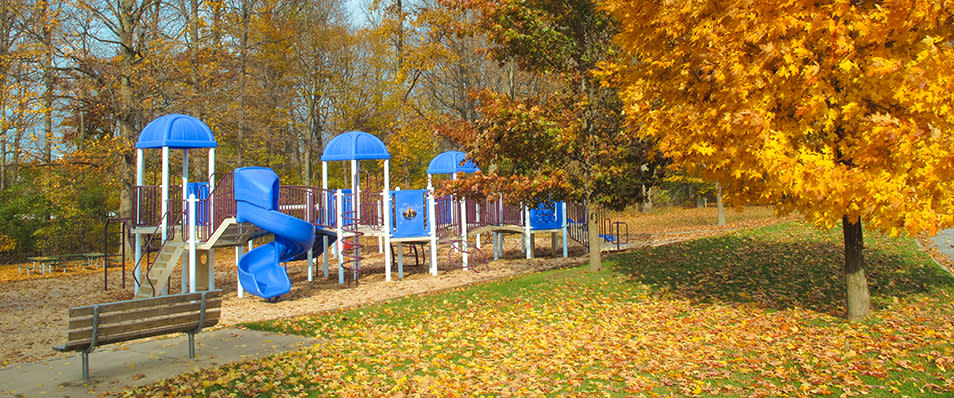 If your group is convening in Downtown Lansing, it's a five-minute trip to Fenner Nature Center (2020 East Mount Hope Ave., Lansing). It features a system of self-guided nature trails through woods and fields and around ponds, a visitor center with exhibits, gift shop and natural history library. Year-round staff-led tours and programs are offered, plus Summer Nature Camp, October Apple Butter Festival and March Maple Syrup Festival. The gift shop stocks a variety of nature and environmental items.
If you're downtown and meeting at the Lansing Center, or anywhere Downtown, you're in luck! The brand-new Rotary Park is just steps away from any downtown location. Located behind the Lansing Center and along the River trail, Rotary Park includes a lighted forest, fireplace and a sandy beach. There is plenty of space to take your lunch or break-out session for a stroll in the sun. With the River Trail running through it, Rotary Park is a great starting point for any outside activity in the Downtown locale. You can even rent a kayak if you need a more dramatic change of scenery!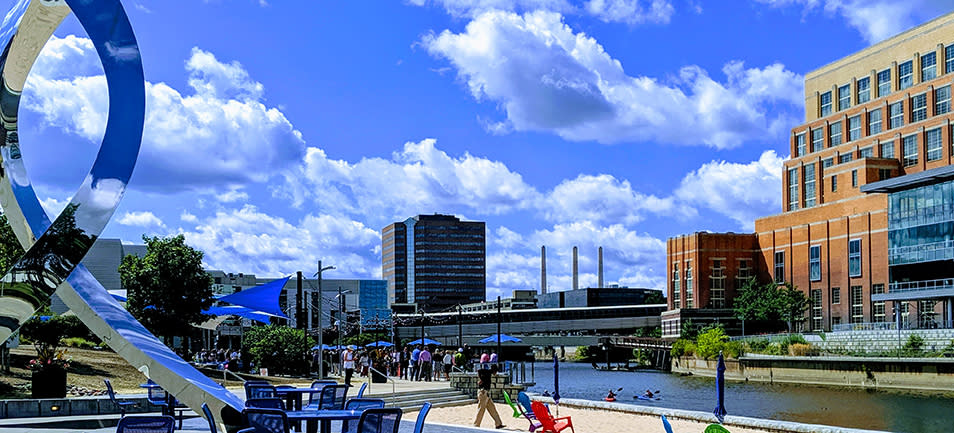 My favorite Lansing-area place for a walk is Frances Park (2701 Moores River Drive, Lansing).  Situated on the beautiful Grand River and only 5 minutes from downtown, at this park you can stroll through the formal rose garden, the woodland trail or view the Grand River. 155 varieties of roses are in this garden, which is regularly recognized by the All-American Rose Selections organization for outstanding rose garden maintenance.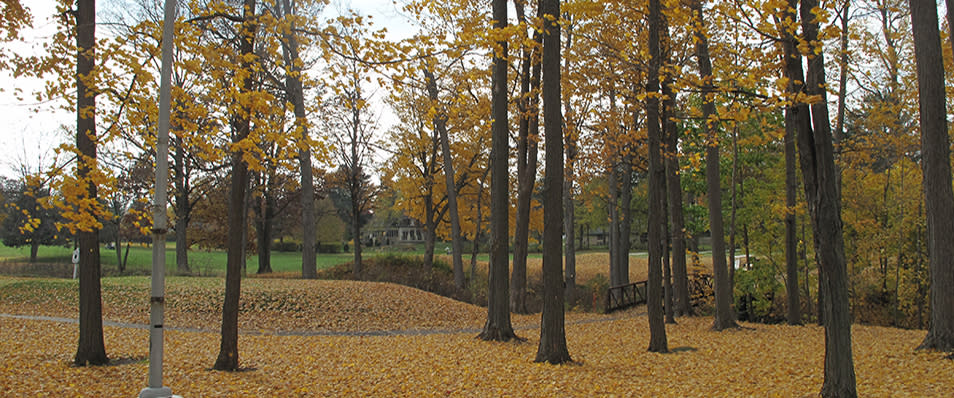 Lastly, if you're convening on the westside of Lansing or in grand Ledge, it is worth the ten-minute drive to Fitzgerald Park (133 Fitzgerald Park Drive, Grand Ledge). This beauty features one-of-a-kind 300 Million-year-old rock formations that jut from the shore of the Grand River for climbers to enjoy. 76 acres with new skate park, frisbee golf course, picnicking, fishing, canoeing, cross-country skiing, recreation game areas and a skatepark.
Wherever you are in Lansing, there are certainly walking trails nearby. I encourage you and your colleagues to step outside and stimulate your creativity while in the Greater Lansing Area! More options can always be found at Lansing.org.