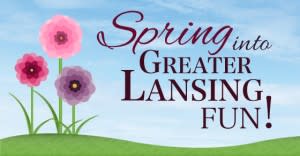 Spring is officially here and pretty soon the kiddos will be off school for a week and looking for some entertainment. Lansing is just a short trip away, affordable and best of all its packed with all kinds of family fun. Youll want to plan on spending a few days so the kids can get their fill of fun and the parents will be able to relax and just chill -- away from the hustle and bustle of school, work, home and chores.
Want some fun ideas? How about a day at Impression 5 Science Center? With single day spring break programs that look so cool, this attraction is guaranteed to engage both kids and adults alike. And if youve not been to the Eli & Edythe Broad Art Museum on the campus of Michigan State University, now might be the perfect time. With the first Saturdays of the month dedicated to families, this is a great way to engage the whole family in modern art with scavenger hunts, hands-on projects and live music. And theres not an admission fee to get into The Broadat any time. While on campus, dont miss the MSU Science Festival running April 15th through the 19th. Remember that Spring Break doesnt need to be a drain on your wallet, it can be entertaining, educational AND affordable in Greater Lansing!
So plan a getaway to Michigans capital city. With over 150 things to see and do and only 48 hours in a weekend, the clock is ticking. Book now!
**Check out the Lansing 150 Bucket List and get started today!**