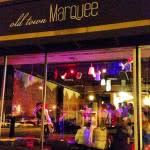 Lets say youve been assigned the task of coming up with a great spot to host your next gathering. Whether its a business meeting, your grandmas 70th birthday or a class reunion, you definitely want to make it special. The usual suspects for places to host it at are hotel meeting spaces or ballrooms, conference centers, restaurants with private rooms and heaven-forbid, your own home. Think past the balloons and party favors. Sometimes its the atmosphere in conjunction with your guests special interests that make a good party great. Below, find just a handful of the many options found in the Capital region.
Let Greater Lansing set the stage for a unique venue to make your event truly memorable.
Old Town Marquee The Old Town Marquee is located in a historic Five & Dime store in trendy Old Town Lansing. With exposed brick walls, old hardwood floors, multiple configurations of space and a nice compact kitchen area, this venue is super cool. Ive attended annual meetings, cocktail receptions and awards dinners in this space.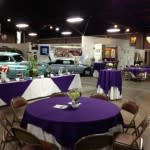 R.E. Olds Transportation Museum With the ability to move the historic vehicles around, this museum has hosted birthday parties for grandmas, a funeral service, meet-and-greets and company receptions. The beauty of having your event in a museum is the wonderful conversations between generations about cars. Who doesnt love reminiscing about their first car or where their dad or uncle worked? Theres space to wander and chat and interact.
Michigan Historical Museum I have been to some awesome dress-up big receptions in this facility. With multiple dining and beverage stations throughout one floor of the museum, I have participated in a team scavenger hunt, hammed it up in a photo booth and generally had a great experience. One that will remain one of my best memories involved chocolate martinis and some very fun co-workers. And thats all Im going to say about that evening, other than it was a blast.
Cooley Law School Stadium Did you know that you can rent out the stadium that's home to the Lansing Lugnuts in the off-season? Ive attended some great mixers in the ClubHouse lounge but just recently found out that you could rent the whole facility. How about a baseball themed party? Or reunion? Or a major league wannabes graduation party?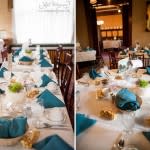 Turner-Dodge House This historical home sets the stage for some elegant teas, dinners and social gatherings. Dinner in the dining room. Songs sung around the piano. A garden club or historical meeting would be perfect here as would your grandmothers birthday.
So think outside the box for your next gathering and try something different. These are not the only venues that Greater Lansing offers and I think you will be surprised at how impressed everyone will be with your creative input.