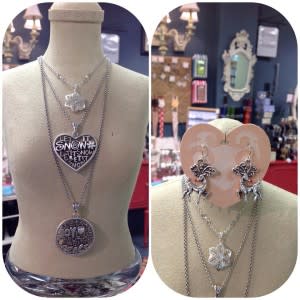 Remember when shopping was fun? Remember when it was an enjoyable way to share the day with friends, discussing your finds, comparing notes and then stopping to grab a bite to eat? It seems recently that weve turned shopping into a marathon of pushing, crowded masses all bent to find not something special for that special someone, but purchasing just anything so we can cross it off our never-ending list of people to buy for and things to do.
Im inviting you to slow down and actually have a lovely day or two of shopping. Stop and talk to the business owners. The beauty of shopping local is that these owners really care. They care about you, their customer, and they care about what they stock their store with. More often than not, they fill their store with things that they love and hope that you will love it, too. So here are some of my favorite places that are chock full of delightful treasures.
The Keans Store Company Step back in time. Located in downtown Mason, this store is in the hands of the third generation. From the old time candy counter to quilting fabrics, home dcor and all kinds of gifts, this is the kind of Midwest shop that never goes out of style.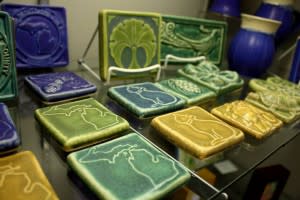 Silver & Beyond Are you looking for a beautiful piece of silver jewelry or that perfect accessory for someone special? How about an Italian leather wallet or handbag? I can happily get lost in the gorgeous items from around the world in this shop thats located in the lobby of the East Lansing Marriott. And the owner is a gem, helping, answering questions and just being charming.
Lansing Art Gallery Each year I just cant wait for the Lansing Art Gallery to open their Holiday Exhibition where you can find over 100 established and emerging artists works. These are affordable pieces that are made in Michigan. From fine art to small gifts, pottery to jewelry, this always is a great spot to find that perfect something.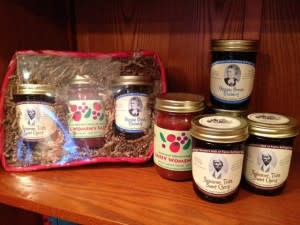 Old Town Well, I cant say enough about the business owners in Old Town. From the beautiful clothing and accessories (and thank God for Spanx) at Grace, the wonderful selection of items at By the Riverside, Kathys artists and awesome finds at Absolute Gallery, and then even more at Bradlys, Katalyst and Tallulahs Folly. And theres so much more. I could spend a whole day just in this three to five block stretch.
Specialty gifts can also be found at unlikely places that you may not be aware of. The Michigan Historical Museum gift shop, Wharton Center gift shop, Michigan Womens Historical Museum gift shop, R.E. Olds Transportation Museum gift shop all have a great collection of interesting and fun items that you probably cant find just anywhere.
And then there are the wonderful surrounding communities who have great main streets filled with retail shops like Mason, Grand Ledge, Williamston and the like. So get out and explore Greater Lansing and make shopping an adventure not a grueling task. Come Shop in Greater Lansing!