It's the most wonderful time of the year...for shopping! How about trying to be a bit more deliberate about your gift giving this year? Instead of hitting up the big box stores, how about shopping local boutiques and family-owned businesses?
Shopping local helps create jobs in the community, keeps money local, supports small businesses that in turn, give back to the neighborhood and those businesses offer more unique products which keeps communities diverse. It makes everybody a winner. Look around, find the small shops and purchase something meaningful right here in Michigan's capital city, Lansing.
Places in #LoveLansing to Shop:
Michigan Made at the Lansing Art Gallery. While the gallery usually only has a small retail space and the rest gallery and education space, the whole gallery is transformed for 6 weeks into a art shopping mecca. Check out the beautiful cutting boards, beautifully crafted jewelry, artwork, cards and so much more.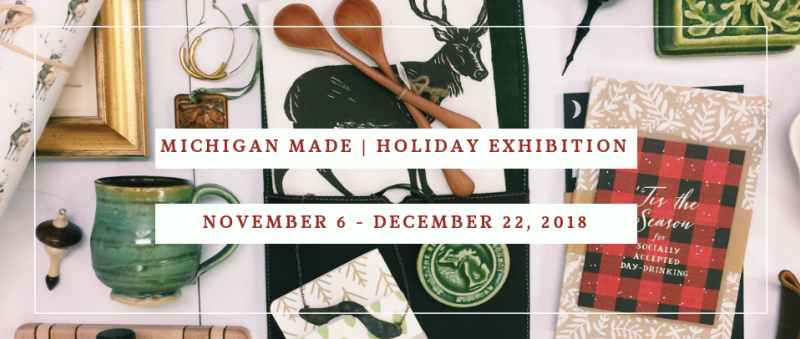 Absolute Gallery in Old Town is chock-full of gifts that reflect Michigan's talent. Find Stormy Kromer hats there (made in the UP) for the whole family, even your favorite four-legged bestie.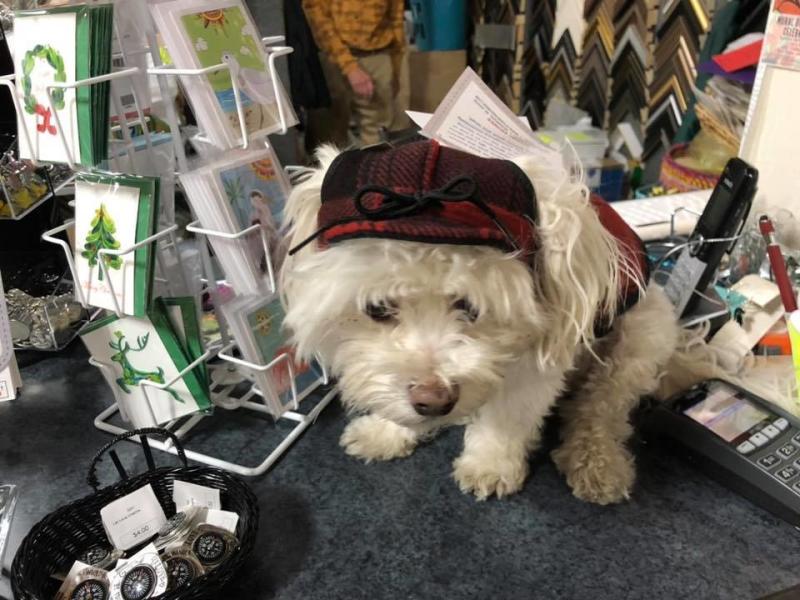 Old Town General Store is the best source of everything you need for a holiday gathering (food and drink-wise) and also the best hostess gifts. Find your "Lansing" or "Michigan" apparel here.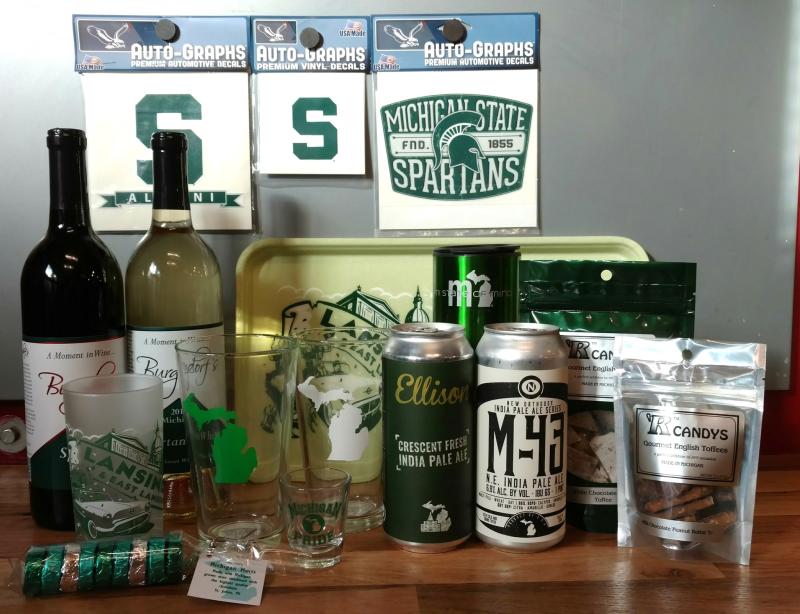 Impression 5 Science Center has a wonderful gift shop called Impression 5 to Go. Budding scientists will be totally geeked about their presents. Frankly, everything in here appeals to the kid in all of us.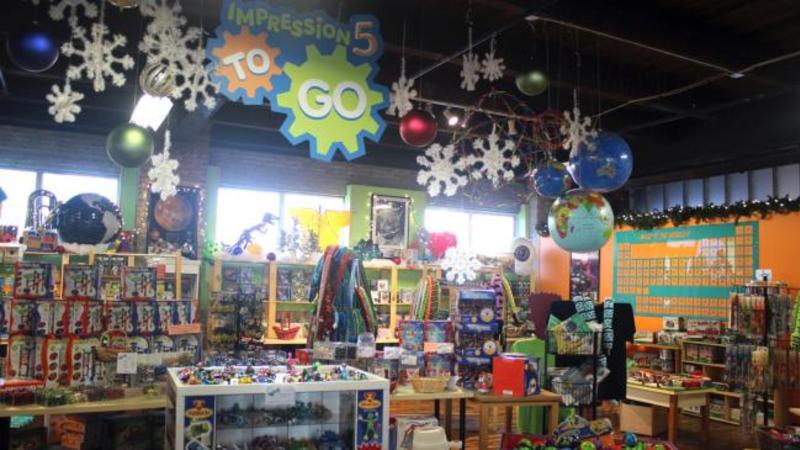 R.E. Olds Transportation Museum gift shop has everything from the most awesome locally made classic car calendars to model cars, Oldsmobile and REO tshirts and lots of Oldsmobile paraphernalia.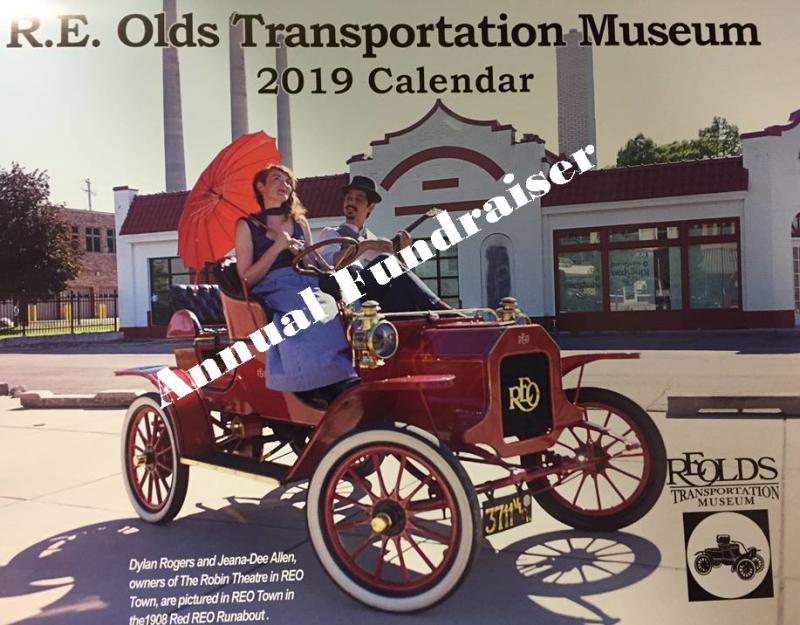 Michigan Historical Museum gift shop is a treasure trove of Michigan items. Puzzles, books, apparel and great stocking stuffers as well as pretty jewelry.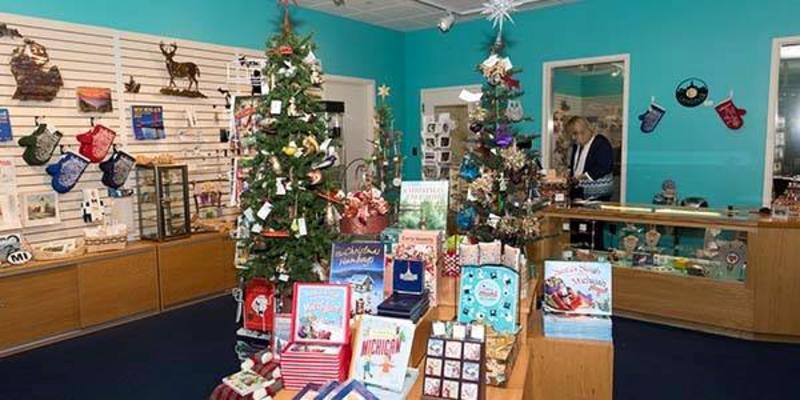 Nuts and Bolts gift shop at Cooley Law School Stadium offers more than all the Lansing Lugnuts fan stuff. It just added Lansing Ignite scarves, hats and fun apparel for the soccer fans in your life. We can hardly wait for March when the pro soccer team launches. Be ready with baseball AND soccer swag.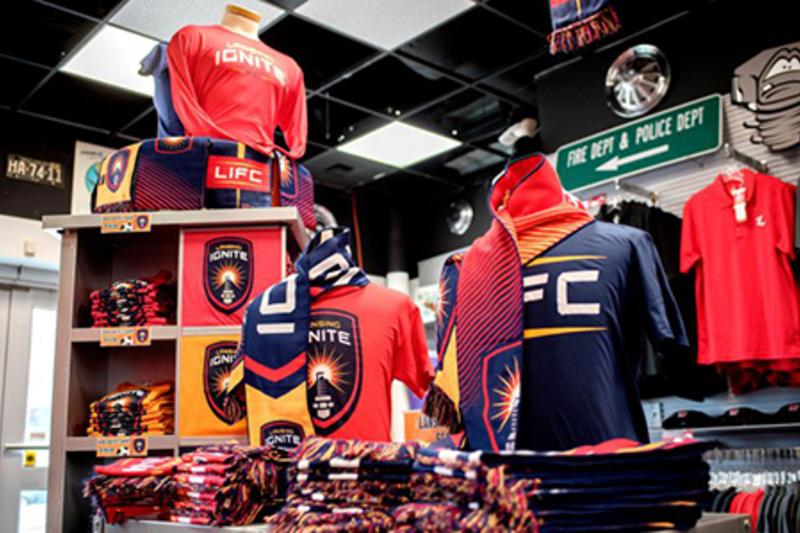 Hit up the members of the Lansing Makers & Shakers Trail and give the gift of local beer, wine or spirits. It's authentic, hand crafted and will be well received. Take our word for it.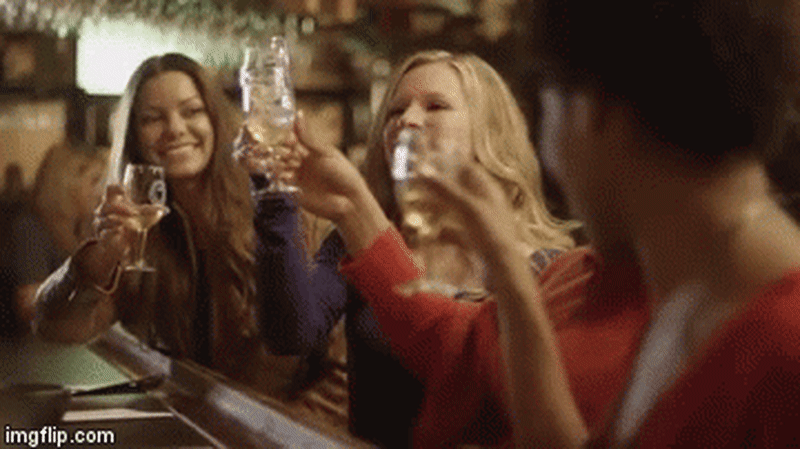 Holiday Shopping Events in #LoveLansing
Small Business Saturday - Cocoa on the Corner
When: November 24 10:00am - 12:00pm
Where: Ingham County Courthouse, Mason, MI
What: Tis the season to shop small. Mason is home to many wonderful small businesses that add immeasurable value to the community! On Saturday, November 24th they are celebrating them and all they do by supporting them and shopping small.
Williamston Pop Up Art & Craft Show
Where: Keller's Plaza Upstairs, Williamston, MI
When: November 24, 11a.m. - 4 p.m.
What: Find a wide range of fine arts and crafts will be available, acrylics, oils, watercolor, originals, prints, cards, photography, jewelry, fiber arts, and so much more. 
The Grace Annual Holiday Party
When: November 30, 5-8 p.m
Where: Grace Boutique of Old Town
What: Have a glass of bubbly and create your holiday wish list at our Holiday Party at Grace! There will be sweet treats, great discounts, and a Jenna Kator Handbag giveaway. Let's have some fun.
Green Friday & Saturday
Where: Downtown East Lansing
When: November 30-December 1 10 a.m.-8 p.m. 
What: Holiday shoppers will enjoy sales and specials at a number of participating downtown East Lansing businesses (business hours will vary).Join in on Downtown East Lansing's version of the popular day-after-Thanksgiving Black Friday sales 
Gifts & Goodies Holiday Market
Where: South Lansing Farmers Market
When: December 1
What: Holiday Gifts & Goodies Market is the first in a new series winter markets. Find the perfect holiday gifts and stocking stuffers: handmade jewelry, pottery, wall art (paintings, photography), wood and fabric crafts, home and garden decor, jams and sauces, cottage foods and candies, upcycled shabby chic, handmade soaps, candles, natural health and beauty products, essential oils, pet gifts, etc. Live entertainment, hot foods, and raffle prizes (free ticket with every purchase!).
Old Town Holiday Hullabaloo
Where: Old Town Lansing
When: December 1, 10 a.m.-8 p.m.
What: See what the Hullabaloo is about! Stop into a participating Old Town businesses to enjoy treats, crafts, and a whole bunch of holiday cheer!
55th Annual MSU Winter Arts & Crafts Show
Where: MSU Union
When:  December 1-2 9 a.m.-5 p.m.
What: This year's show is going to host more than 120 crafters/artisans with many new vendors as well as many returning favorites! There will be a broad range of handmade items including candles, furniture, jewelry, home and yard décor, aromatherapy, clothing, children's toys, paintings, graphics, pottery, sculpture, photography and much more!
Shop Everything MSU Event
Where: MSU Surplus Store
When: November 30 Noon-7 p.m.
What: For one day, the MSU Surplus Sore is bringing vendors from across the MSU Campus together in one location for your holiday gift buying convenience.
This is a small sampling of how you can shop in the heart of Michigan. Greater Lansing is packed with small independent stores and don't forget to fuel up at one of our great local restaurants, too. Make Greater Lansing your home away from you'll soon love Lansing like a local.