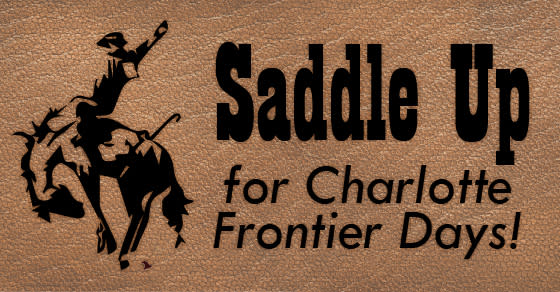 Do you know what's great? Summer vacation has ended, but the festivals are still not over here in Greater Lansing. We're coming off the Labor Day weekend and the Chicken Wing Festival that went along with it, and now running September 1013 it's time to head to Charlotte for their 45th annual Frontier Days. According to their website, it's got the Rootinest, Tootinest, Rip-Roarin' Shootinest, Wild and Wooly rodeo, an arts and crafts market along with a Frontier market (which looks like a flea market), and for your entertainment and dancing pleasure-the Frontier Days Saloon. And don't forget to stake out your spot at Saturday's 10:30 a.m. parade down Cochran and Lawrence Avenues. It sounds like a blast.
Next up on the Greater Lansing festival calendar is Beerfest at the Ballpark and the Michigan BluesFest. I'm not complaining, but it's a bit of a challenge when planning out my weekends. It's seriously hard to leave the area and not miss all the great entertainment in my own backyard. So I'll ask you again. Do you know what's great? It's all the festivals that make Greater Lansing so great. Get out and enjoy!
Did you know that Greater Lansing offers over 150 things to do? With only 48 hours in a weekend, the clock is ticking. Download the LAN150 Bucket List to get started.