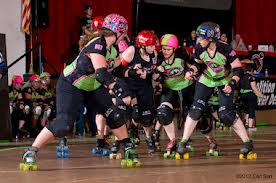 Yes, ladies and gentlemen, womens flat track roller derby is back. And back in a big way in Greater Lansing. We are proud to host two dynamic teams. Both the Lansing Derby Vixens and the Mitten Mavens represent our Capital Region superbly. I have gone to their bouts and cheered them on. I have people-watched like crazy and found great pleasure in seeing all the young families out, with little girls wearing tutus and cheering on their favorite team member. These derby girls are career women, stay-at-home moms and young professionals. They may work at the beauty salon, the graphic design studio and may even be your next door neighbor. And they all have some wicked roller girl name like Blondey Blow Bye, ABlazin Grace and Mary Popems. These girls have guts, grit and determination. And they can block and jam and sport those booty shorts like nobody's business. Nice. Girls with attitude.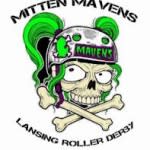 Check out their schedules.
Buy a ticket.
Hit up a bout.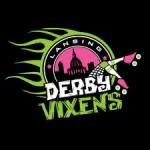 The Lansing Derby Vixens' bouts are held at The Lansing Center.
The Lansing Mitten Mavens' bouts are held at Aim High in the The Summit Sports & Ice Complex in Dimondale.