I love the holidays, don't get me wrong. I love tradition and decorations, twinkling lights under a bed of snow, and special meals, seeing family, a break from the norm and I really love old school Christmas specials like Charlie Brown Christmas and Rudolph. Yep, love it all. There is one thing that clogs up the gears of a really truly fun time of year though, and that is all the shopping that needs to be done. Let me be clear, I like to give gifts, especially to people who I know something they'd really love that I can afford. That is super fun. My favorite part of the holiday, in fact. I'm just saying the older I get the less I like spending lots of time at the mall. Lines and heat and grouchy people and not finding something you came to a store to get - Yuck. I'm not a big fan of online shopping either. Put my credit card number into the great abyss in this era of identity theft? I don't think so. Wait... uh-oh. I'm getting old aren't I? <Sigh> Hey, I can admit it I guess. Admitting it is the first step towards...something, I was once told.
Anyway, lucky for me I live in the Greater Lansing area and have all kinds of both excellent and convenient shopping options right around me. I've got big huge malls full of all kinds of well-known stores like Meridian Mall, Eastwood Towne Center and the Lansing Mall. Then there are also cool little shops in the smaller walk-able communities of East Lansing and Old Town , just to name a few. Now, I know I just said I'm not crazy about shopping, but easily accessible and varied options make the inevitable a lot more pleasurable, that's for sure. Hey, got any foodies on your list? Fun, unique or delicious but hard-to-find food is a great gift idea for that person on your list that has everything. For these types I highly recommend The Peanut Shop downtown Lansing, Cravings Gourmet Popcorn in Old Town, Dusty's Cellar in Okemos and of course Fabiano's Candies on Michigan Avenue.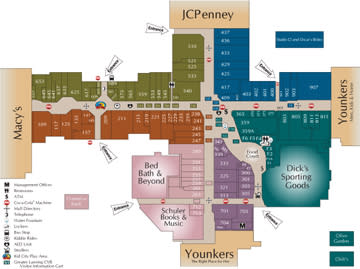 Hey, not all of us were built to shop til we drop and sometimes shopping is simply forced upon us. The holidays are one of those times. My advice to not lose it during this time is to be organized. Have a plan, map out your stores and then work your plan. Know what you want to get, who has it and then block out time to go there and get it. Do it my way and you'll be home having holiday Chex Mix and a beer as you wrap gifts and listen to Bing Crosby. Head to the mall with no real ideas and you'll just wander around for a few hours then end up in the food court, eating Chinese food and drinking a huge fountain pop wondering how many more shopping days you have left. Greater Lansing has what you need, just get out there and make it happen. Happy shopping!