Whether you're visiting from out of town or have lived here your whole life, it's pretty clear that Michigan's capital city Lansing looks pretty spectacular when December rolls around. With some big red ornaments, a rooftop-lit skyline and the state Christmas tree aglow, you can't help but admire the view.Add some snow and you've got a picture perfect small city holiday vibe going on. We've taken it a step further and added some funky filters courtesy of Prisma. Take a look at a few "updated" classic images we captured in downtown Lansing. 
This is the perfect spot to take a selfie or group photo over the holidays in downtown Lansing. Say "cheeers"! (mosaic filter)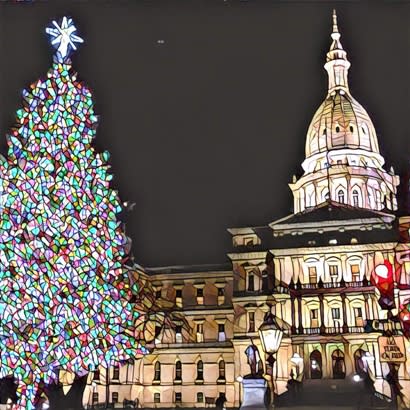 If you run around to the other side of Governor Austin Blair's statue, you can capture this view of the tree. (candy filter)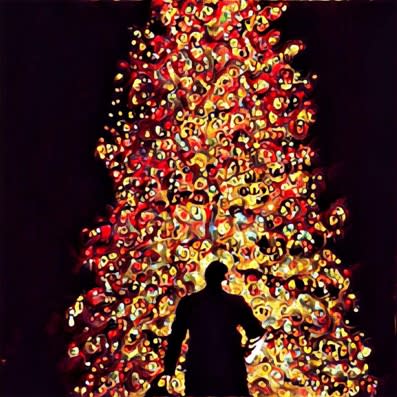 And then there's the view looking west down Michigan Avenue. (wave filter)

It's easy for us to enjoy sharing our capital city with you. And we'd love for you to share your photos with us as well. Be sure to tag them #lovelansing or #igerslansing though. Whether you're on FB, Instagram or Twitter, we'll be on the lookout for them. Happy Holidays to you and yours!
Did you know that Greater Lansing offers over 150 things to do? With only 48 hours in a weekend, the clock is ticking. Download the LAN150 Bucket List to get started.