**For the most unusual, thoughtful and specialized gifts, think outside of the box (store.)**
If youre like me, you like to gift those special people in your life something really special. No chain retail gift is good enoughfor them. Theyve seen it all and probably have it all. If its time to get a little creative in your search, let me help.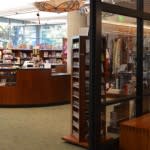 Wharton Gifts (music lover, theater-goer, cultural donor) Located in the lobby of Wharton Center for Performing Arts, this is the place to pick up something for those people (old and young) who appreciate music, theater, dance and more. Ive spent a lot of time perusing the performance-related items from mini musical instruments, books, accessories and more. Park in the ramp if youre just there to shop and theyll validate your parking. I especially enjoy the carved wooden puzzles with the secret compartment. Super cute! (Suggestion: hide season symphony tickets or $$ for a guitar or dance classes in here) The gift shop is open Mon.-Fri. 11 a.m.-4 p.m. and for most Wharton Center and Lansing Symphony performances, open one hour prior to curtain and 1/2 hour after performances conclude.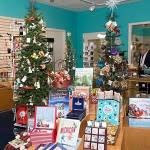 Michigan Historical Museum Store (history lover, state park visitor, proud Michigander/Michiganian) Located in the lobby of the Michigan Historical Center that houses the Library of Michigan, the State Archives and the Michigan Historical Museum, this is a gift shop that is truly all about Michigan. You can find holiday ornaments crafted by Michigan artists in Petoskey stone, copper, pewter and hand-blown glass, or those cute Michigan mittens in both youth and adult sizes. (My pick? Look at the gorgeous handcrafted jewelry here) Open weekdays 9 a.m.-4:30 p.m., Sat. 10 a.m.-4 p.m., Sun. 1-5 p.m.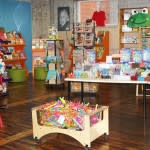 Impression 5 TO GO (dedicated to the inquisitiveness in all of us, no matter how old we are) If youve not been to Impression 5 Science Center recently, get there!!! In the new lower level entry you can find not only the admission desk, the giant mouth and a sweet model train set-up, but even better is the Impression 5 TO GO gift shop geared to science nerds of all ages. If you want to give a fun AND educational gift to someone, this is your place. Open Tues.-Sat. 10 a.m.-5 p.m., Sun. noon-5 p.m. Special holiday shopping hours on Wednesdays from 5-7 p.m.
Michigan Womens Historical Museum (smart sassy women love this stuff) Know some fabulous Michigan women? Then youll want to shop at the Michigan Womens Historical Museum for a great selection of lovely fair trade items, unique greeting cards, jewelry, magnets and more. (Get a clue: What woman wouldnt love some Sassy Womens Salsa?) Open Wed.-Sat. noon-4 p.m. Call ahead for other hours. Someone may be in the office and will open the gift shop just for you.
Even more gift shops at some other Greater Lansing attractions: Potter Park Zoo R.E. Olds Transportation Museum Fenner Nature Center
Beautiful, fun, practical and unique gifts can be found while shopping inGreater Lansing. We hope that these specialty shops will help you find the perfect gift for that certain someone.
Did you know that Greater Lansing offers over 150 things to do? With only 48 hours in a weekend, the clock is ticking. Download the LAN150 Bucket List to get started.