Finding ways to entertain the little ones now that school is out can be exhausting. We've complied a list of over 20 outdoor, affordable activities sure to keep kids of all ages engaged. Put down the screens and start making family memories. The kids (and your wallet) will thank you!

Tracing the banks of the Grand and Red Cedar Rivers, connecting parks, historic sites and urban activity centers for approximately 20 miles. The trail is ideal for running, biking and inline skating. Trail winds through the heart of downtown Lansing past Potter Park Zoo, Impression 5 Science Center and other family-friendly landmarks. Find a map and details here.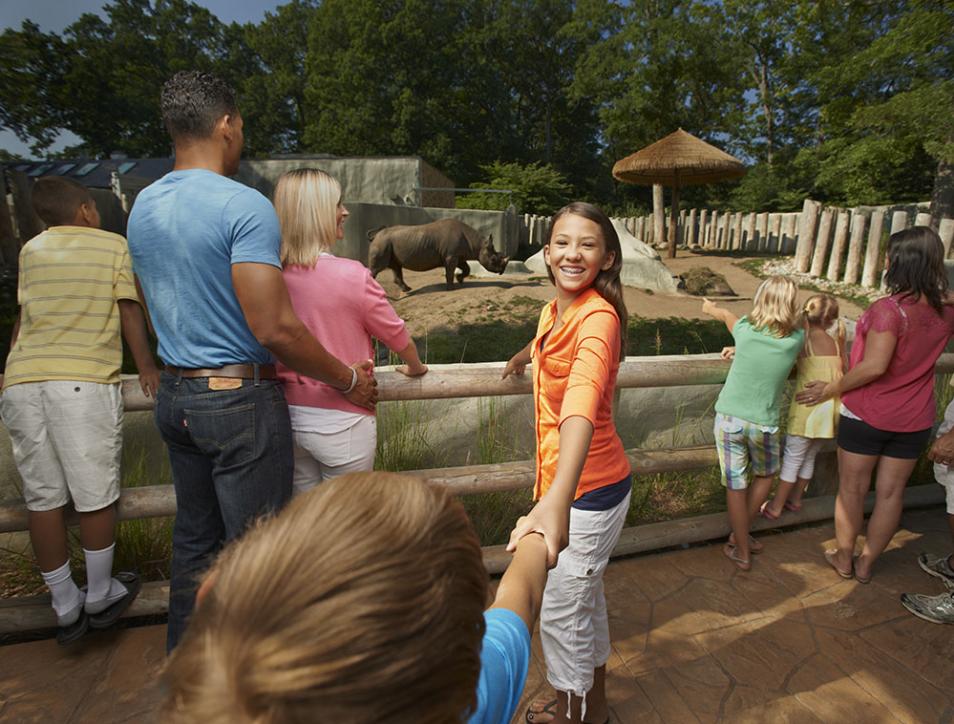 Open 364 days a year, Potter Park Zoo has some new additions to the family. See kangaroo joeys, red panda cubs and the latest, a baby Bongo calf. Potter Park Zoo is Michigan's oldest public zoo and with over 350 animal residents there is always something new and exciting to see. Come explore the Zoo and help celebrate, study, and protect the diversity of animals and their habitats.  See website for details.

Picturesque garden for kids with a play area, koi ponds, hedge maze and foot bridges. Colorful themed gardens like Peter Rabbit's Garden, Butterfly Garden and more. Self-guided tours of the garden are free. *May be small fees for parking.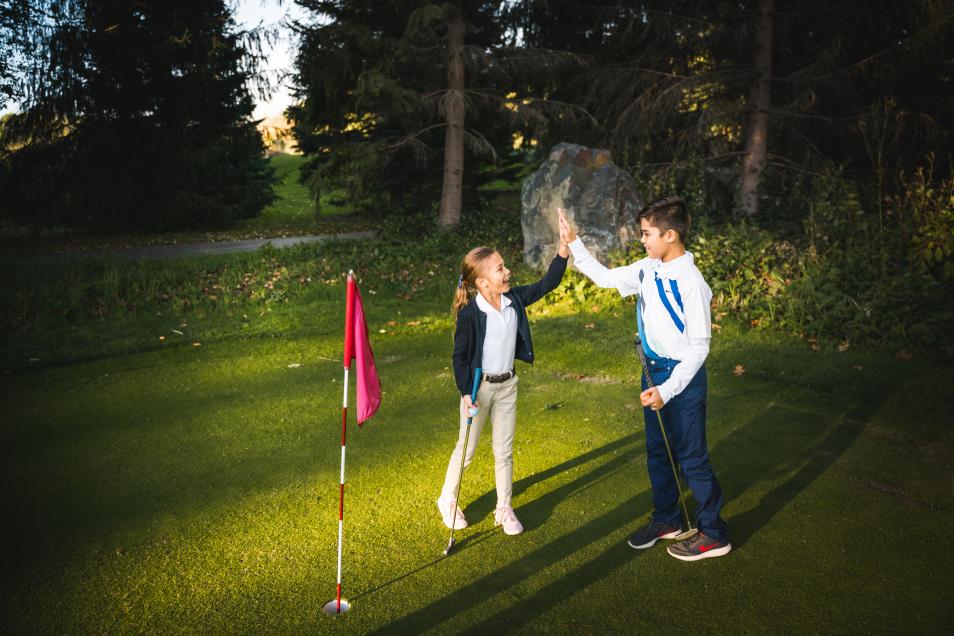 Enjoy Little Hawk putting course, one of only a handful in the state, that offers 18 holes on natural grass, sand traps and water hazards. No swirling windmills on this course! Located behind Hawk Hollow Golf Course. Playing time is approximately 90 minutes and costs $12 per person.

There's nothing better on a hot summer day than getting out on the water. River Town Adventures offers kayak and canoe rentals so the whole family can get out and explore the Grand and Red Cedar Rivers. See downtown Lansing from an entirely different vantage point! Find rental rates and more info here.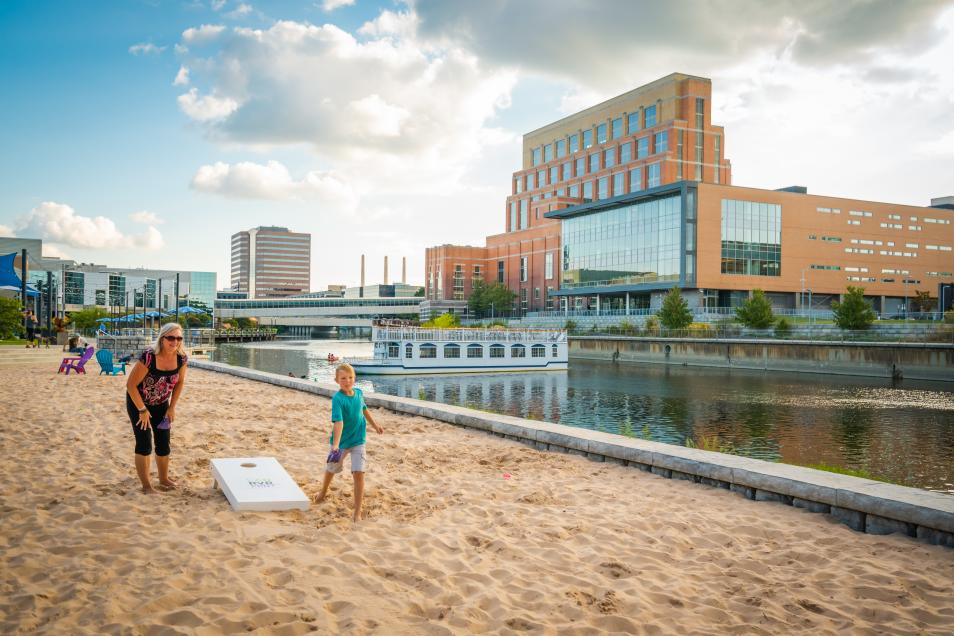 Dig your toes in the sand of the urban beach at Rotary Park, just steps from the State Capitol. The park offers access to the Lansing River Trail, a kayak/canoe livery, a fire pit, lighted forest and is the perfect spot for a picnic before exploring other downtown Lansing sights.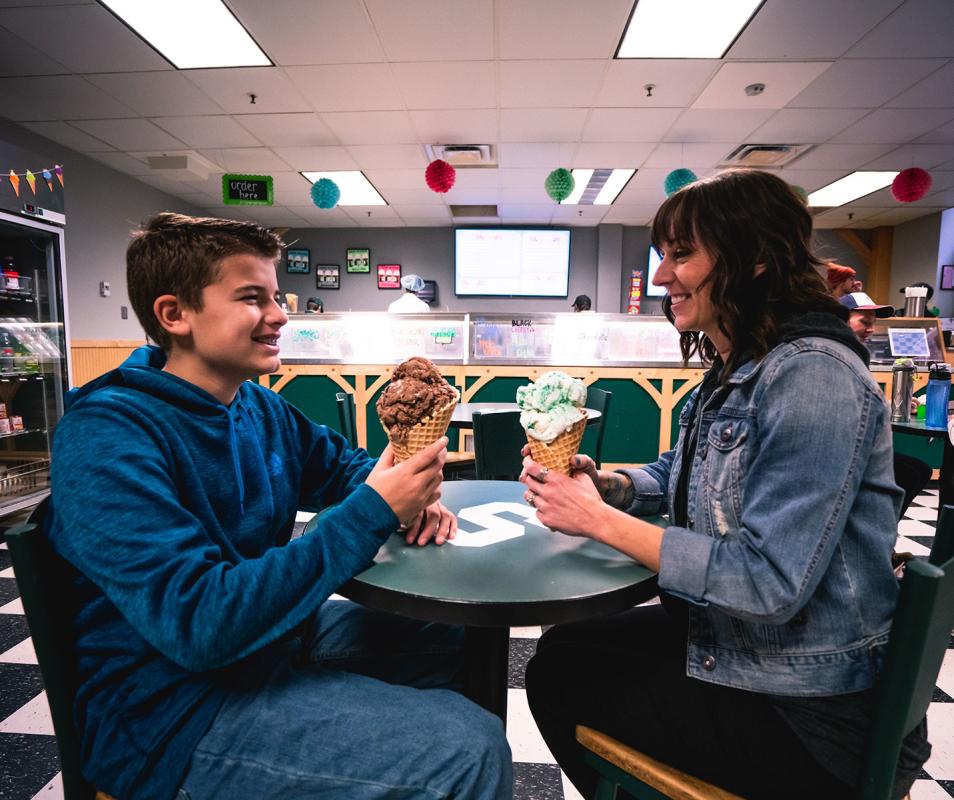 Find dozens of unique flavor combinations at the MSU Dairy Store. Ice cream is produced on-site, guaranteeing it will be the the freshest ice cream you'll ever taste. Get it in a bowl, a cone or a milkshake! Delicious cheeses available too!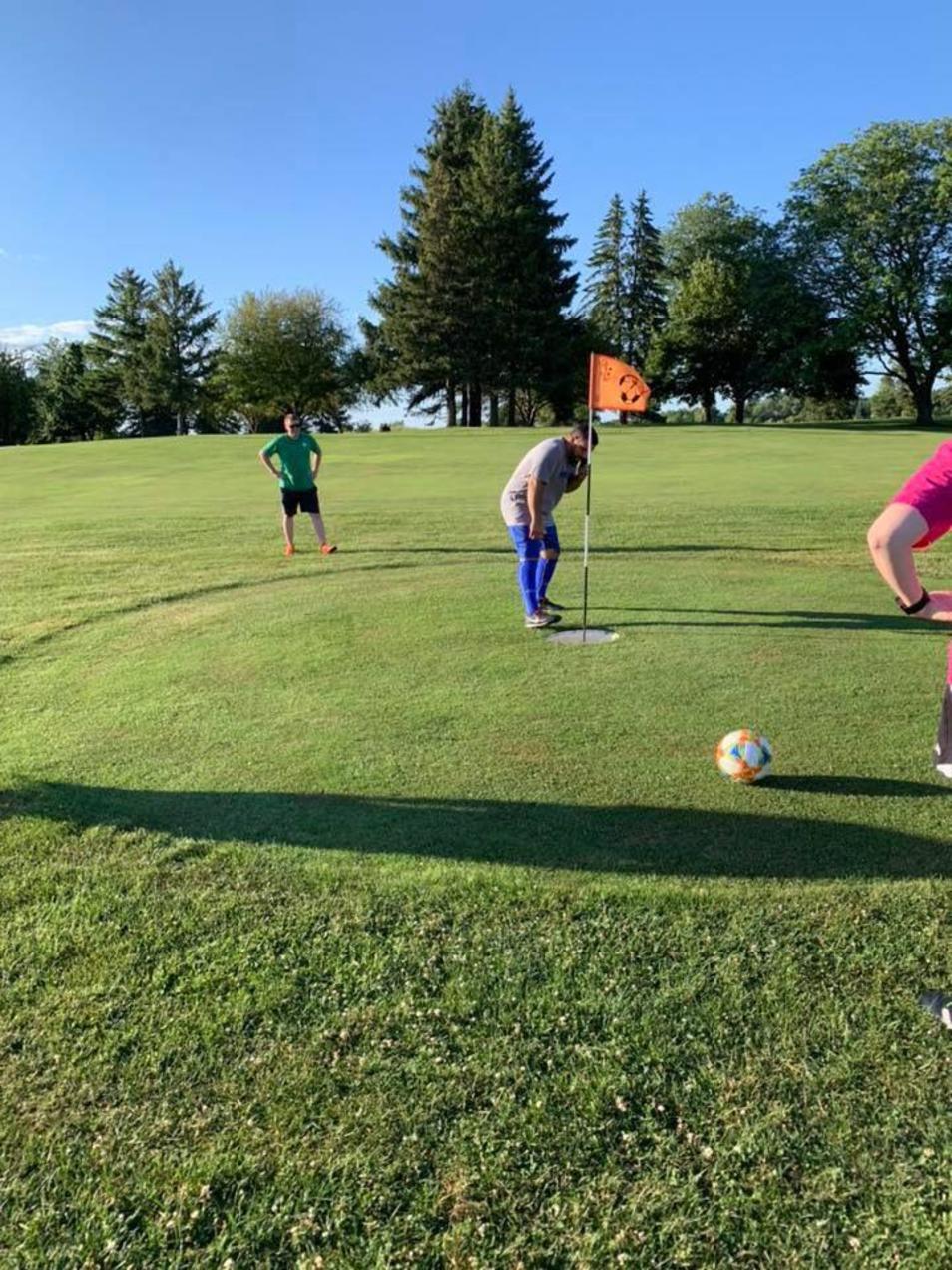 FootGolf combines the best of soccer and golf. Cost is $15 for 18-holes, or $10 for 9-holes. Playing time for 9-holes is one hour. Bring your own soccer ball or rent one for $5. Fun for all ages!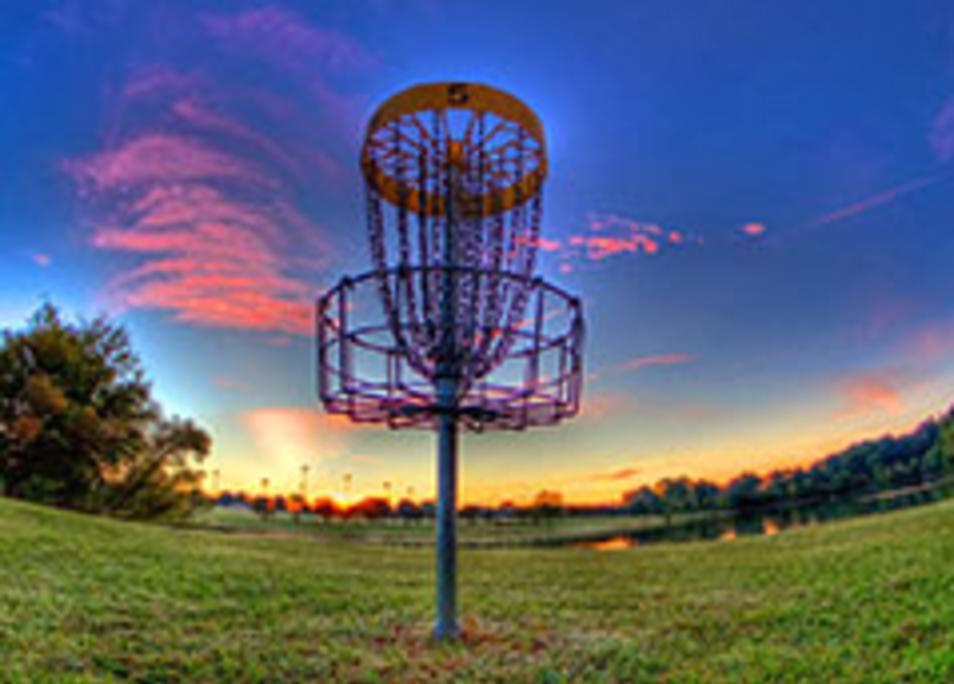 Home to two, 18-hole disc golf courses, Devil's Den and River's Edge. Devil's Den is a moderately hilly and lightly wooded course. River's Edge has a heavily wooded layout. Passes are $4. Disc rental available for $1.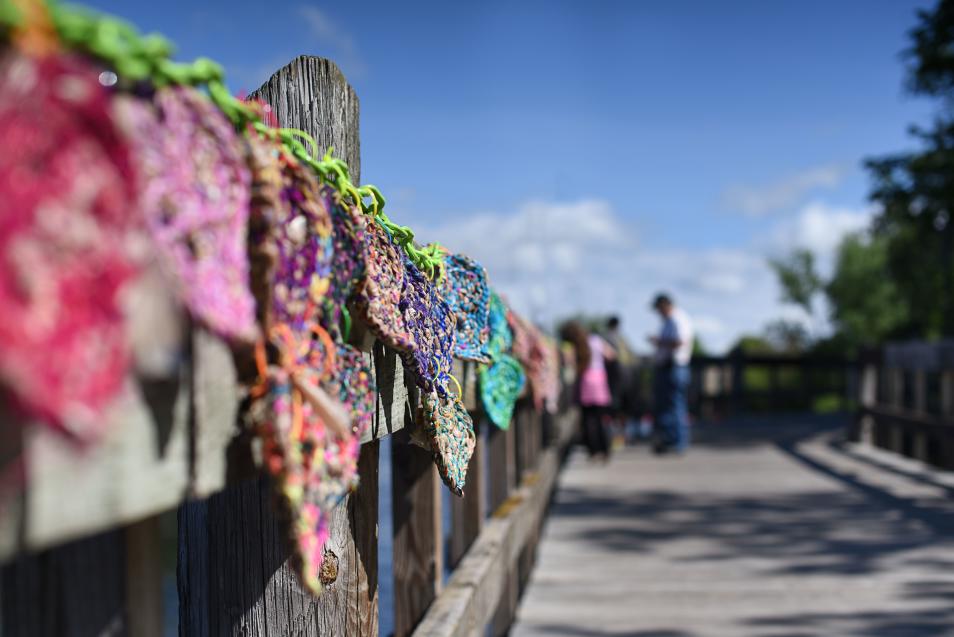 ARTpath highlights nearly 20 temporary, site-specific art works along a 3.5 mile stretch of the Lansing River Trail – from Old Town through downtown districts, to REO Town. Find a map and artist info here.

Over 2,600 acres with a 410-acre "no wake" lake and 181 modern campsites. Picnicking, disc golf, swimming, boat launch, canoe/kayak rental, fishing and wildlife viewing areas. Fourteen miles of hiking/mountain biking, and thirteen miles of horse trails.

Kids of all ages will love to get back to nature. Enjoy an environmental education experience on 134 acres of urban green space. Four miles of trails, Playscape, a natural playground, and the monarch house.
Grab your hiking boots and hit the five miles of natural trails with views of the Grand River, wetlands, forests and prairie. Providing environmental and historical education programs to the community.

The Greater Lansing region is home to over 20 farmers markets throughout the season. Find everything from fresh produce to locally crafted items.

Your little explorers will experience a scaled representation of the solar system. The 5.5 mile journey starts at Impression 5 Science Center, along the River Trail and ends at Abrams Planetarium. Each footstep demonstrates one million miles.

Beaumont Tower is one of the most recognizable and photographed landmarks on the MSU campus. It houses a full carillon with 49 bells. The public is welcome at the free carillon concerts on Wednesdays throughout July and August. Find this year's concert schedule here.

Over 600 pieces of public art grace the 48-acre downtown Lansing campus. The most notable piece, The "Red Ribbon in the Sky," stands 30 feet tall and delicately flows around a stainless steel rod.

All ages are invited to enjoy the Village grounds and surrounding trails throughout the year.
The Michigan Vietnam Monument, provides an opportunity to recognize, honor, and learn from both the Michigan residents who served, and from those who, by death, missing in action, or prisoner of war sacrificed their life in Vietnam. The names of Michigan's casualties are listed by county on lighted plaques made of brushed steel.

Beacon Fields are community-owned, free-play, LED lit, mini turf fields with kick boards, offering all ages a chance to play! No reservations or leagues, join in and play pickup soccer, anytime.

Located at Ranney Park near Frandor shopping plaza, the 20,000-square-foot facility was designed and built by nationally known skatepark experts, Team Pain. The park is open daily, dawn to dusk, and offers free admission.
Photo credits: Tom Gennara, James Lenon, Potter Park Zoo, Michigan State University, FootGolf at Royal Scot, Burchfield Park, Jena McShane, Fenner Nature Center, Woldumar Nature Center, Planet Walk, Lansing  Community College, Meridian Historical Village and Ranney Skate Park.