Its once again my favorite time of the year. When the weather warms up, the classic cars hit the pavement. I have to attribute my car fascination to the yearly new Ford product shows that my father would take our family to year after year. Wed get to see all the new models all lined up festooned with balloons. All shiny and sleek. I remember the days were always super hot and of course the event was held on even hotter asphalt. But the free hot dogs and ice cream made a nice day out of it and then my dad would take us up to his office for a little show and tell. Those memories are priceless to me now.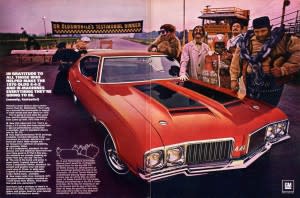 So I have to admit that I get revved up for the cruise-ins to start up at the Olympic Broil on Tuesdays and the car shows to start up every weekend. This coming Saturday is the Oldsmobile Homecoming. Since Lansing is home to Oldsmobile, once a year all the passionate Olds people get together for a meet. Held at the State of Michigan Secondary complex by the corner of Billwood Highway and Canal Road, over 500 cars from all across the US and Canada come together for some serious bonding time. Throw in a huge swap meet and some fun vendors and its a great day for all Olds enthusiasts. Starfires, 442s, Cutlass Supremes, Toronados, Vista Cruisers and more. Get ready. Theyre on their way home.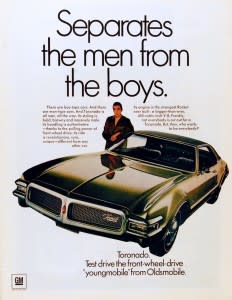 What: Oldsmobile Homecoming
Where: State of Michigan General Office Building parking lot (use 7150 Harris Dr., Dimondale, MI 48821 for gps)
When: Saturday, June 14, 2014. 9 a.m.-3 p.m.
Website: www.reolds.org
P.S. If you think this is cool, then head down to Dimondale's main street on Friday evening for a cruise in to extend the fun. Oh, and did you know its the 50th anniversary of the 442?
Love Oldsmobile? Go visit the R.E. Olds Transportation Museum.
Want to know more about Lansing's automotive history? Check this out!