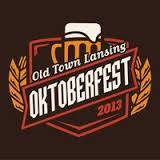 Just like St. Patricks Day in March when everyone is Irish (or claims to be) for the day, October brings to mind the best German festival ever. Beer drinkers rejoice. For this is the month of Oktoberfest!
Of course, similar to St. Paddys Day, American Oktoberfest celebrations do not always follow the original traditions. But in all honesty, all the beer lovers I know are happy for any reason to raise a pint, or in this case-a stein and drink towhat? What exactly is Oktoberfest all about?
Well, in Munich, Bavaria, Germany where it originated its not even called Oktoberfest. Its die Wies'n and started as a party to celebrate the wedding of Crown Prince Ludwig, later to becomeKing Ludwig I, and PrincessTherese of Saxe-Hildburghausenon October 12, 1810. It has included over the years, horse races, a costumed parade, carnival booths and more. Plagues, bombs, wars and other such nuisances may have put a damper on the celebration during certain years, but in 2010, it celebrated its 200th year and I have to assume this tradition is one that will live on in time. As long as the beer holds out. Today, this festival is attended by six and a half million visitors and lasts 16 days. Fourteen large tents and twenty small tents each serve only Oktoberfest approved beer. Its BIG.

Meanwhile back home here it should be noted that German-Americans are the largest self-reported ancestral group in the United States and you can find hundreds of Oktoberfest (Octoberfest) celebrations, big and small throughout the country.
Here in Lansing, we have our Old Town Oktoberfest coming up at the end of this week-Friday night and Saturday, October 4th and 5th and its a great time. Great beers, great people, great music and a great time. I hear that the traditional polka band will be there, but later in the night theyll be busting out some great current dance music. So raise a pint to Prince Ludwig and his bride and enjoy the tradition of Oktoberfest right here in Lansing.