It's a Friday night and you're ready to unwind with your significant other after a long work week. You're trying to decide if you're going to hit up the local bar or catch the newest movie out on release. Then it hits you, you're stuck in a date night rut, falling victim to the usual dinner and a movie. 
It's time to break that habit and explore some of the "not so average" date venues right here in the Greater Lansing area. 
The Adventurous Couple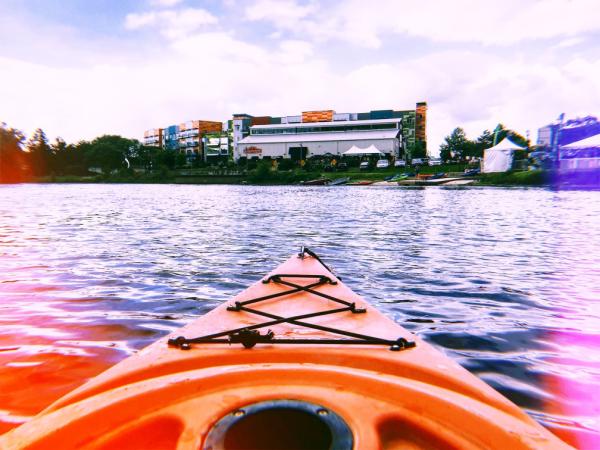 Wanting to let off some steam or showcase your inner warrior? Either way, Bull's Eye Axe Throwing is the perfect place for you. Open on the weekends with a reservation, you and your significant other can take your shot at seeing who can sink the bullseye on your next night out! Bull's Eye also allows you to BYO food and drink, making it even more fitting for an ideal date night. 
This is the perfect date for any thrill seeker and for those who don't get easily spooked. Take a haunted tour of some of the historically notorious and rumored haunted locations in the Mid-Michigan area with Demented Mitten Tours. From visiting Lansing's eerie past to uncovering haunt-worthy deaths, each tour takes three to four hours making this date night a one-of-a-kind experience! Check out their full schedule of tours here.
Take to the water for this day date! Paddle downtown or try one of their grand adventures, River Town Adventures offers a great kayaking experience for anyone looking for an exciting trip on the river. Revel in the last few weeks of summer and soak up the sun while exploring the waterways of the Greater Lansing region. 
The "Kid at Heart" Couple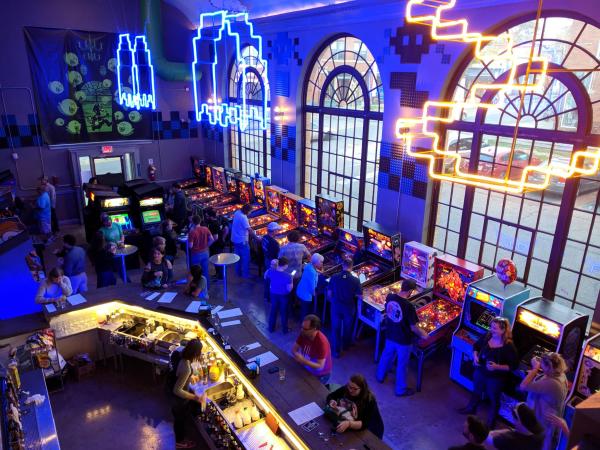 Bring back that childhood miniature golf nostalgia at Little Hawk golf course! Little Hawk is an 18-hole putting course complete with sand traps, bridges and water hazards. Not your typical miniature golf experience with windmills and artificial obstacles but a chance to practice those skills like you were on the real putting green, making this the perfect adult upgrade to your favorite childhood activity!
Spare Time Entertainment Center
Spare Time allows you to have date night everyday of the week with their amazing deals! Monday through Thursday you can have unlimited bowling from 9 to close or go on a Wednesday when everything is half off and there is a live DJ. Take a break from your normal Netflix night in because Spare Time is here to give you all the entertainment you need for a night out on the town!
Time to throw it back to the retro era on your next night out! From Galaga to Mario Kart on Nintendo 64, The Grid offers a unique experience to your average bar setting. Make your way there Monday through Friday during their Happy Hour/Gamer Hour from 4 to 7. 
Ready to play some pinball and video games but you're not 21? Then head to East Lansing and visit Pinball Pete's for an old-age arcade feel with air hockey and the iconic Dance Dance Revolution!
The Creative Couple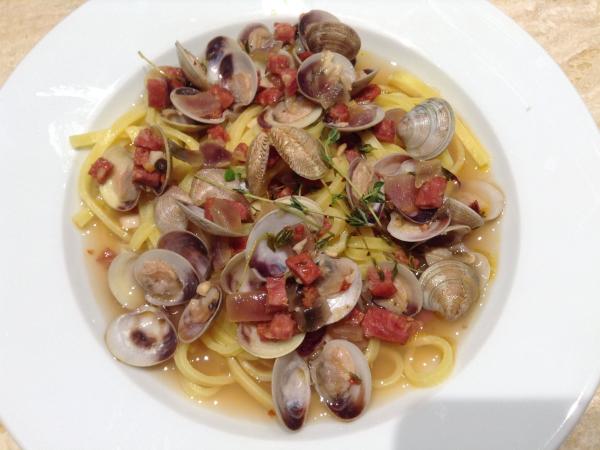 What better way to bond with your partner than over food? But what's better than eating a gourmet meal, how about cooking it together. Le Chat Gourmet offers cooking classes where you can learn the art of creating anything from homemade pasta to freshly baked bread. Sign up for a class to see who is the Gordon Ramsey of your relationship. A full list of classes can be found here.
Who doesn't love a quaint coffee date? The fresh aroma of coffee grounds accompanied by the calm atmosphere makes it a perfect setting for an intimate evening. Blue Owl steps up their coffee game even further by offering entertainment on select nights throughout the week. Listen to some live music on Monday's with open mic performers or Friday with special guests. Or head to REO Town on a Wednesday for their game night. Grab a nitro cold brew and your better half for this special night out!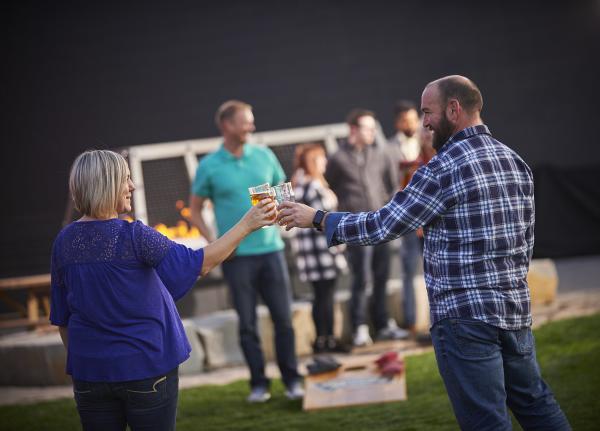 Date nights are a way to spend quality time with the person you love but why not show some love for Lansing too. Lansing offers so many unique destinations to ensure you have a memorable experience. Get adventurous, artsy, or maybe even nostalgic and change up your usual date routine!