It's always fun to look back at a given year to see what was new and exciting. Here's my recap of some great things that happened, new places that opened and art that was installed. It was a good year. 
A tip of the hat to Guy Fieri and Food Network's Diners, Drive-Ins & Dives.
Click here for more!
He visited six "off the hook" Lansing places: MEAT Southern BBQ and Carnivore Cuisine, Capital City BBQ, Zaytoon's, Eastside Fish Fry, The Cosmos and The Purple Carrot Food Truck.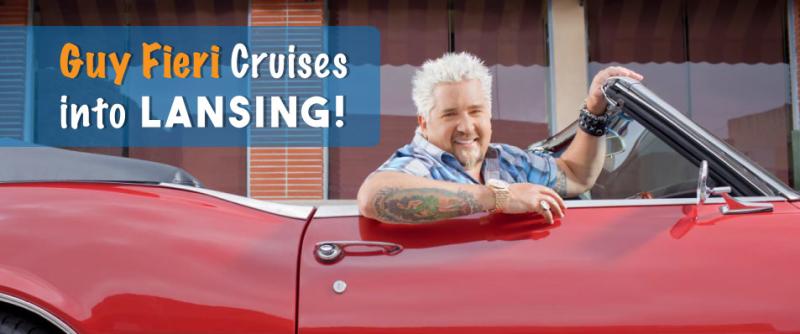 We welcomed new restaurants and watering holes in 2017!
Our membership grew in numbers with the opening of some really awesome eateries and bars. From Old Town to REO Town, and all around, great coffee, craft breweries and eateries added to the already fantastic local line-up. 
The Dolson
Bowdie's Chophouse
Spartan Brewpub
Take a Look at New Art Installations We Love!
"Under the Bridge" mural by artist Brian Whitfield is a beautification project on Michigan Avenue under the I-127 overpass. Mr. Whitfield painted 4 murals and the underpass is strategically lit multiple colors throughout the night. A beautiful connection in the Lansing and East Lansing corridor.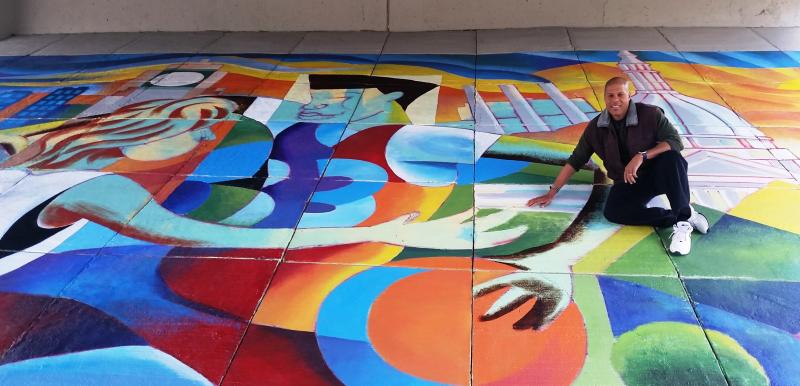 "Portrait of a Dreamer" is metal sculptor Ivan Iler's creation that rests on the sidewalk on Michigan Avenue and faces down Museum Drive towards Impression 5 Science Center, R.E. Olds Transportation Museum and Riverwalk Theatre. The cogs and gears projecting out of his head actually move when you turn the crank.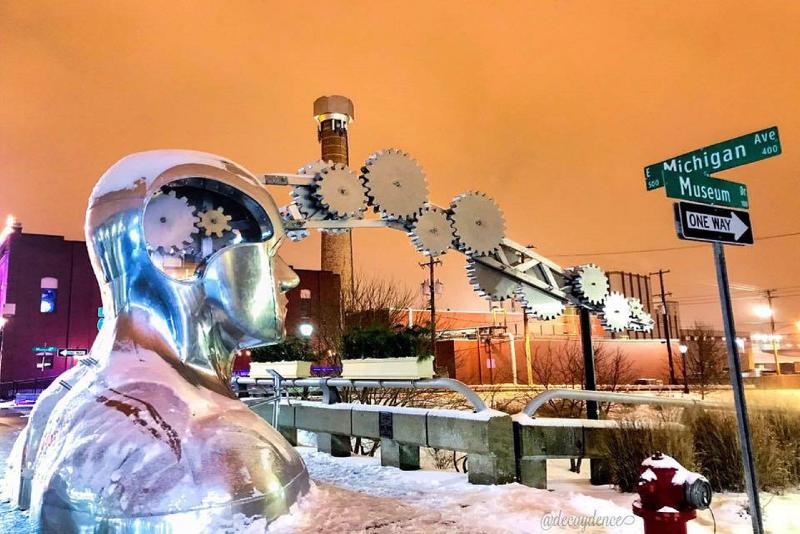 "Sign Language" is an installation of signs along the Lansing River Trail that at first glance look familiar until you actually read them. Peace & Love, Stop and Smell the Roses and more.

A New Hotel!!! 
Holiday Inn Express Okemos-University Area. The new 112 guest room Holiday Inn Express & Suites in Okemos is conveniently located near businesses, restaurants and the Michigan State University campus.
2018 is bound to be just as exciting. Come visit and catch up. We have plenty to show you. For all the information plus more blogs and stuff check out Lansing.org. Cheers!