With a brand new year comes a fresh blank calendar to fill and a wish list of places to visit and things to look forward to. Here in the heart of Michigan, 2019 is overflowing with special anniversaries, upcoming openings, a new sports team to follow and so much more.
Resolutions
It's also the time to make some resolutions. Are you stuck thinking about what you can commit to? Tired of putting losing weight, eating healthy and saving money on your list, only to fail miserably? We can help with a great suggestion like:
Commit to eating local, shopping local and go outside to exercise.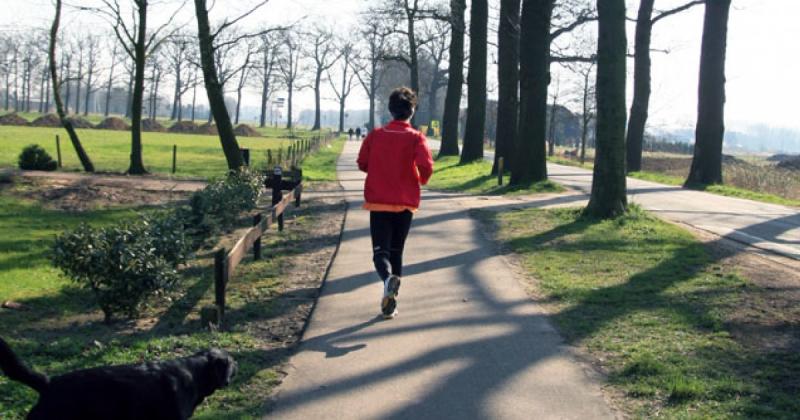 Getting in shape doesn't always mean working out in a gym. Hike or walk all the local trails at Fenner, Harris and Woldumar Nature Centers, or even head over to Michigan State University where you can traverse over 100 miles of sidewalks. When the weather warms up, hit up the Lansing River Trail by bike or rent a canoe or kayak from River Town Adventures. No need for treadmills to nowhere. Get out in nature and save some money by reducing gym hours.
Also when you patronize locally owned restaurants and gift shops, you support your neighbors who own the stores and all the people who work there. Eat healthy and pledge to buy fresh at one of Greater Lansing's 20 local farmers' markets or independently owned grocery stores like Westlund's Apple Market and Gorman's.
4 Things to be on the lookout for in 2019
1. Delta Dental Plaza in the new Rotary Park.
This exciting new space will have an electric forest, a fireplace area and a ton of outdoor public seating. This is happening just outside the former City Market building and stretches right down to the water and north to the Shiawassee Street bridge.
2. New hotel and an urban market from Meijer in the heart of the city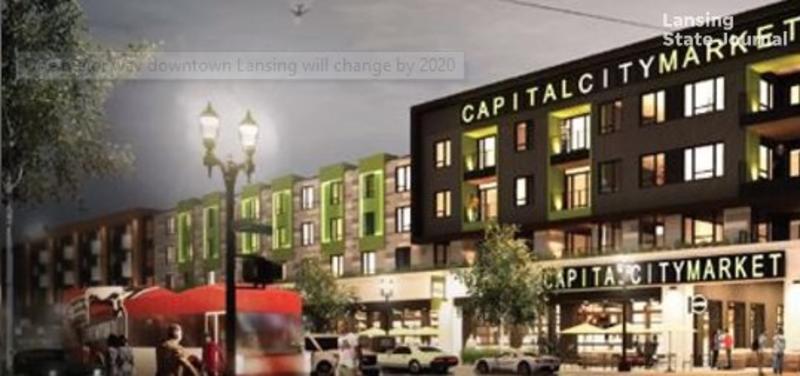 We'll be looking forward to welcoming a new hotel right downtown kitty-corner from Cooley Law School Stadium and walking distance to the Capitol. Although the hotel name has not yet been disclosed, the urban market that's coming with it will be a great addition offering staples and fresh foods for not only the residents living downtown, but also the thousands of workers who come into the city each day.
3. Lansing Ignite's inaugural season kick-off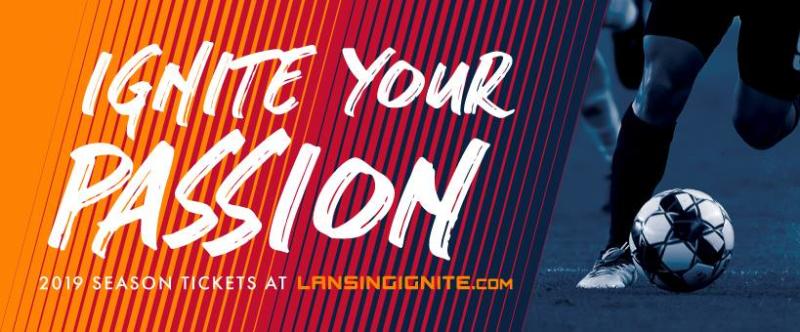 Hello professional soccer. Lansing Ignite is a newly formed team in the USL League One and will be sharing Cooley Law School Stadium with the Lansing Lugnuts (a Midwest minor league team affiliated with the Toronto Blue Jays.) The Ignite will light up the stadium and play against teams from Toronto, Tucson, Dallas and Orlando among others. It's a big deal. It also means that there are going to be lots of busy weekends going on with either baseball or soccer in downtown Lansing. First home game is April 15th!
4. Art Path – 20 installations to look forward to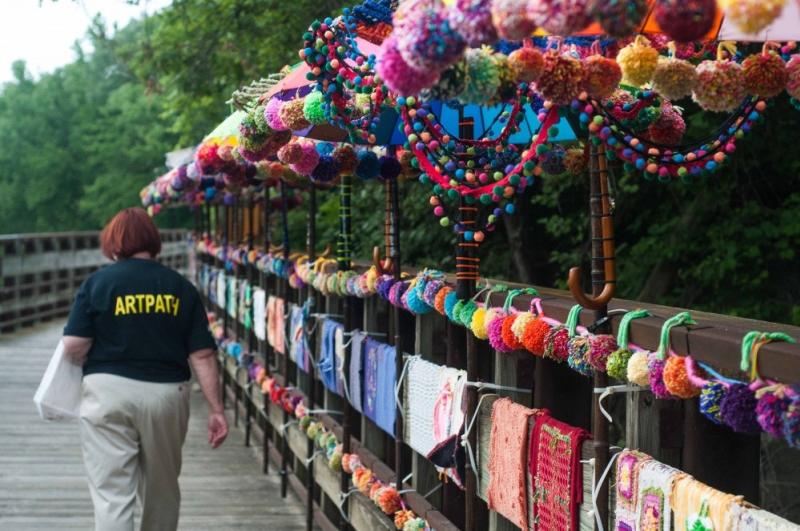 The Lansing River Trail will once again become the venue in 2019 for art installations. Last year there were 10 projects by various artists, and next year you can count on 20 pieces. Art Path is a lovely temporary addition to the well-used and well-loved Lansing River Trail.
Festivals Celebrating Milestone Anniversaries in 2019
20th Common Ground Music Festival
25th Be A Tourist In Your Own Town
5th Michigan Chicken Wing Festival
We also have a list of all the major festivals going on in Mid-Michigan for 2019.
Make a resolution to start planning your brand new start for a brand new year today because 2019 is looking pretty awesome here in Greater Lansing.
Discover diverse dining, craft cocktails and microbrews, live music, exciting attractions and vibrant art districts in Michigan's Capital City.
Love Lansing like a local and we promise, you'll love Lansing as much as we do!