Entering 2020 means new resolutions and a brand new start to the decade. Michigan's Capital region is on a great trajectory with so many new visitor options like hotels, and restaurants, plus notable anniversaries for some of our favorite #LoveLansing festivals and attractions.
Looking back on 2019, we saw the landscape of Greater Lansing significantly changing. Just a drive down East Michigan Avenue on Lansing's east side or Grand River Avenue in downtown East Lansing are perfect examples. The building boom of mixed use new development ushers in new housing and retail along with new hotels. We'll guess that Michigan State University alumni coming back will hardly recognize the downtown skyline across from campus with the addition of the multi-story City Center complex. We've also noted a change in both the Lansing Mall and Meridian Mall with the addition of more entertainment venues in lieu of shopping. With the advent of online shopping, it appears malls have had to change up their strategy and focus on more community activity centers. 
Let's look ahead to 2020 for some new hotel property construction, upcoming restaurants and some notable anniversaries in the region.
Hotels Under Construction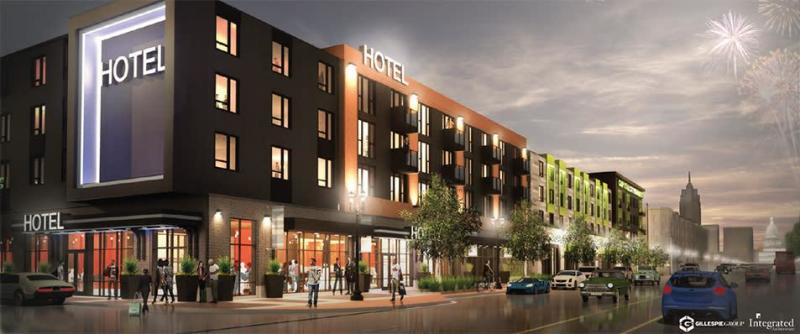 1. Courtyard by Marriott // Downtown Development               Opening late 2020
Situated kitty-corner from Cooley Law School Stadium in the 600 block of E. Michigan Avenue and a block away from the Lansing Center in downtown Lansing, this complex will include the 124 room hotel, 36 residential units, a restaurant/bar and a Meijer urban market. 
2. Red Cedar Development           Under construction throughout 2020.
Located on the Michigan Avenue corridor between Lansing and East Lansing promises to bring a Hyatt House and AC Hotel by Marriott.  This is in Lansing but near the border with East Lansing. 
3. Graduate East Lansing       Open late 2020.
The 10-story, 194-room ground-up hotel development will be located on Grand River Avenue at Evergreen Avenue, adjacent to Michigan State University in downtown East Lansing. It's across the street from the MSU Student Union and a 10 minute walk to Spartan Stadium.
We've blogged about all the upcoming construction here.
Places We Can't Wait to Open in 2020
Jolly Pumpkin Artisan Ales and Barrio Taco in the East Lansing City Center complex. Find the entrances on Albert Street across from Harper's and Black Cat Bistro. These two plus Foster Coffee are great additions to downtown East Lansing.
Ellison Brewery in REO Town. We've been patiently waiting for the opening of Ellison Brewery on S. Washington Ave. in REO Town. Hopefully 2020 will grant our wish.
Bar Mitena on Michigan Avenue in the Eastside Neighborhood of Lansing. This little Spanish tapas restaurant has been having little pop-ups in the space. We're hoping for a bit more...
BJ's Restaurant Brewhouse at Eastwood Towne Center. Coming soon to the old Max & Erma's space at Eastwood, we hear this restaurant has good food and beer. 
2020 also ushers in some Special Anniversary Celebrations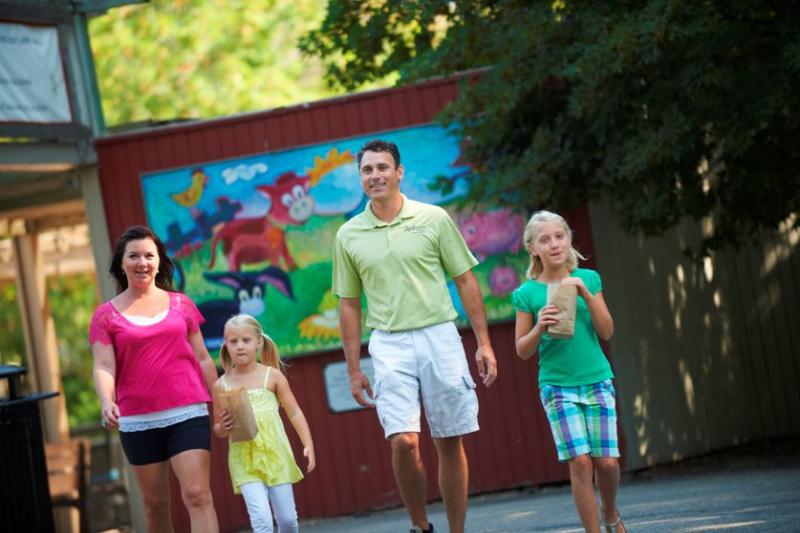 Michigan's oldest zoo was established in 1920. What began with elk, a bear, a pair of raccoons and several deer, currently it's home to nearly 600 animals, many of them critically endangered. The zoo offers seasonal train and pony rides, a gift shop, concession stands and multiple interactive exhibits. Nestled in an oak forest, the zoo is a relaxing stroll that can be completed in two hours.
1301 S. Pennsylvania Ave., Lansing 48912    |   (517) 483-4222 
80th Vermontville Maple Syrup Festival                Apr. 24-26, 2020
The small village of Vermontville is home of the original Maple Syrup Festival in Michigan held during the last full weekend in April.  Parades, carnival rides plus syrup producers throughout the village selling syrup, candies, crème and the ever popular maple syrup cotton candy.
75th DeWitt Ox Roast                                                  Aug 21-23, 2020
Hosted in the downtown, this celebration includes a parade, car show, carnival rides, food vendors, local craft beer and more.
50th Charlotte Frontier Days                                     Sept 9-13, 2020
The seat of Eaton County is host to this end-of-summer celebration with an award-winning rodeo, a parade, arts and crafts on the courthouse lawn and more.
25th Anniversary of the Lansing Lugnuts               2020
The Lansing Lugnuts will celebrate their 25th year in 2020. The Lugnuts home opener in Cooley Law School Stadium is on Thursday, April 16th against the Dayton Dragons and begins a week-long home stand. There's no better time to Go Nuts! in downtown Lansing!
15th Renegade Theatre Festival                      August 13-15, 2020
Enjoy free theatre performances in great venues with widely varied new plays from all over the country. Featuring local theatre artists, and always plenty of surprises!
10th Capital City Film Festival                                       April 9-18, 2020
The Capital City Film Festival (CCFF) is a multimedia showcase of films and live touring bands that engage audiences in Michigan's capital city. CCFF celebrates independent artists from around the world by curating outstanding multimedia experiences for the community.
10th Might Uke Day                                                      May 8-10, 2020
The largest ukulele festival in the Midwest featuring concerts, workshops, groups strums, open mic, children's activities.
5th Greater Lansing Balloon Festival
Featuring hot air balloon launches, stationary night glows, kits' activities, vendors, food trucks and more!
While these have special anniversaries for 2020, you'll still want to mark your calendars for all of Greater Lansing's upcoming festivals to enjoy.
Cheers to 2020. There is a lot to look forward to and a lot to celebrate. We hope to see you soon in Michigan's Capital region!
*Photo credit: James Lenon and Thomas Genarra*