These days in Greater Lansing, Spartan Spirit is contagious.It has swept throughall of the returning students, infiltrated the streets of East Lansing andis creeping up on the new international students who are exploring a whole new environment and culture. Spread virally during Big Ten football games and tailgating, the chant of Go Green!and the responding Go White! is infectious indeed.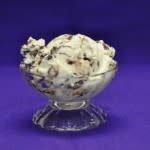 Theres not much that I dont enjoy when I set foot on Michigan State Universitys campus. The extensive gardens, the meandering sidewalks, the sounds of Beaumont Towers carillon bells and the ivy covered gothic buildings all please my senses. But when it comes down to it, my favorite spot to head to is the MSU Dairy Store. With 32 dipping wells, and over 40 kinds of ice cream in rotation, its pretty hard for me to come up with my favorite flavor. Buckeye Blitz? Dantonios Double Fudge Fake? Maize n Berries? Huskers Sweet Corn? Really? Corn ice cream? Lets just say its a veritable Big Ten tribute to the taste buds. A cornucopia of flavors. A mlange of mouthwatering deliciousness. Are you getting the picture?
What makes the Dairy Store super special is the thought and preparation that goes into those concoctions. Dairy Plant Manager John Engstrom has recently created some unique blends. Consider the Green Tea ice cream. Catering to the taste buds of the thousands of Asian students who have chosen to come halfway around the world to attend MSU, John is still tweaking this flavor to make it perfect. And in honor of the 50th anniversary of the College of Arts and Letters, why not try some Golden Apple ice cream? And now that fall is fast approaching, John assures me that the Spiced Pumpkin will be coming out in the next few weeks. Well then, bring on the cold snap I say.
Made right on site, this is the freshest ice cream Ive tasted and most is available by the quart, half gallon or the three gallon tub. Stop by the Dairy Store ateither the original location on Farm Lane at South Anthony Hall or at the MSU Union in room 107. See you there!