November is fast-becoming well-known as the month of gratitude and recently I have been reflecting on that very thing.  
A few weeks back I experienced the loss of my father and although it has been incredibly sad, I have also found a way to set aside my grief long enough to count my blessings. I was fortunate to have my father in my life for 53 years and I have an awesome and supportive family. I knew I'd have them as valuable assets to help me through the tough times ahead. What I really learned during this time of sadness and emotional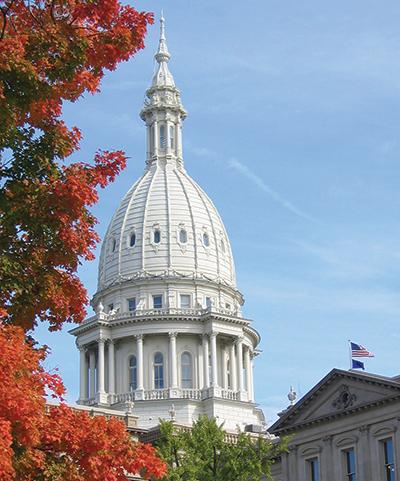 vulnerability, is that my 20-year Greater Lansing hospitality career has blessed me with some of the most caring, compassionate friends! In countless different ways, from emails and texts, to social media messages to warm hugs at the funeral itself, I found myself bolstered with a really incredible web of support from my hospitality people. In my time of need my meeting planner friends showed up. My clients showed up. My Greater Lansing CVB co-workers showed up. My Lansing hotel partners showed up. Even my "competing cities" sales people showed up. They all were there for me in ways that I won't ever forget. All I could think about was, what an amazing hospitality community we have here in Greater Lansing, and how lucky am I to be a part of it?
Being part of this AMAZING hospitality community is something I will never take for granted again.  Through this I was reminded that this business is bigger than booking conferences and overnights. It's about relationships with people that REALLY care. From now on, no matter what I face I have the strength of knowing I have the blessing of being in an industry and a workplace that I consider to be my second family.  
Loss teaches you so much, but being grateful every day for amazing friends and family is a lesson to remember each November and throughout the year.