As a freshman, it's easy to feel like MSU's campus is the entire world. It's hard to get off campus without a car, and although CATA does a great job of providing reliable transportation, finding fun doesn't always require going off-campus. Campus can feel like the entire world, but maybe that's because it's got a whole world of fun - from music to sports, finding ways to spend time after class isn't so difficult.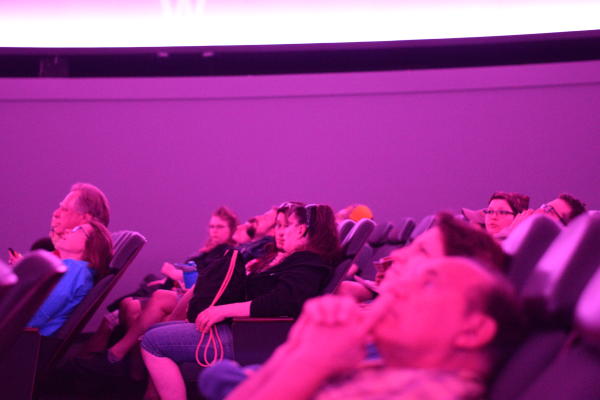 Visit Abrams Planetarium
Though Michigan is known for a lot of beauty, consistent clear skies might not be one of them. But that doesn't mean you can't get a glimpse of the starry night sky. The first time I was ever in the planetarium was for a class, but I soon found myself stopping by for every event they held. Don't wait around for an ISS class to experience the star shows and stories under the planets. You can find their events page here so you can start planning your next romantic date!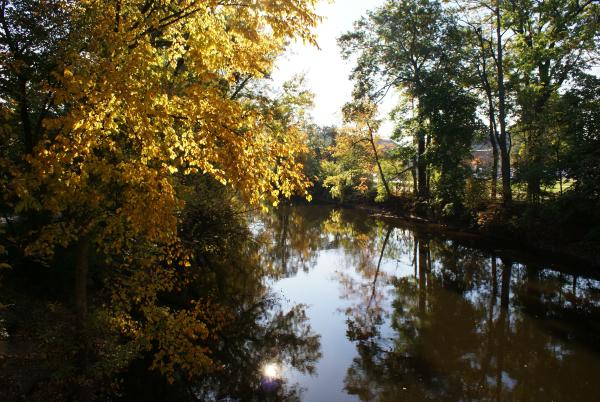 Walk Along the Red Cedar
Running through central campus and feeding into the Grand River, the Red Cedar is one of MSU's staples. Taking a stroll down the river trail is the perfect way to get a taste of the campus feel, and great for learning your way around campus when everything seems big and confusing. Starting down by Shaw Hall and making it all the way to Brody, you get to see the central campus in all its glory and - if you're feeling hungry- enjoy two of the best dining halls.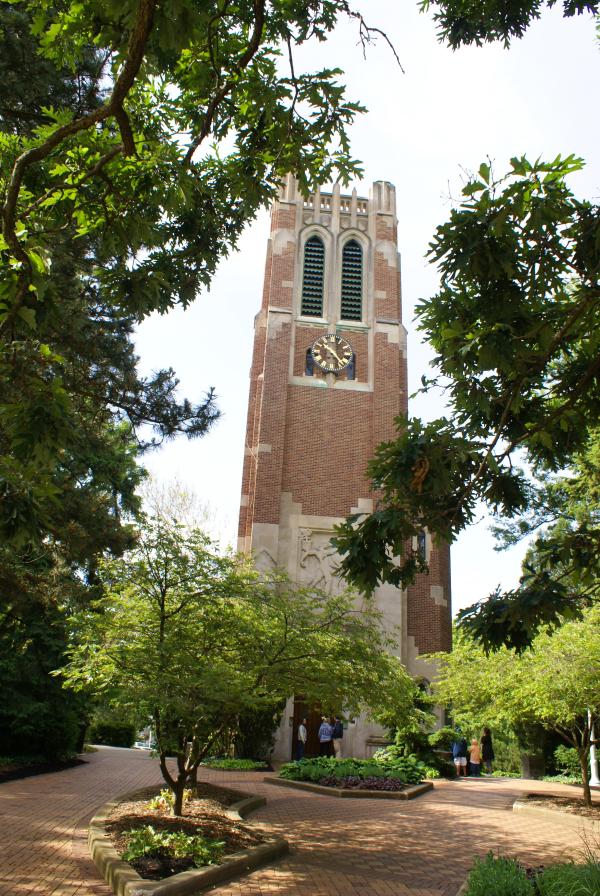 Listen to the Bells at Beaumont Tower
I've heard a lot of different tales about the magic of the Beaumont Tower, but my favorite is the rumor that if you hear the bells while sitting with your significant other, you're bound to be together forever. Whether there's truth in that or not, sitting under the tower as the sun sets can't get more beautiful, so bring a friend or even sit alone and enjoy some reflection. You'll often see people doing mini-photo shoots with the fall leaves or spring flowers, so don't be too shy to whip out your camera and get some awesome golden hour pictures of you and your friends!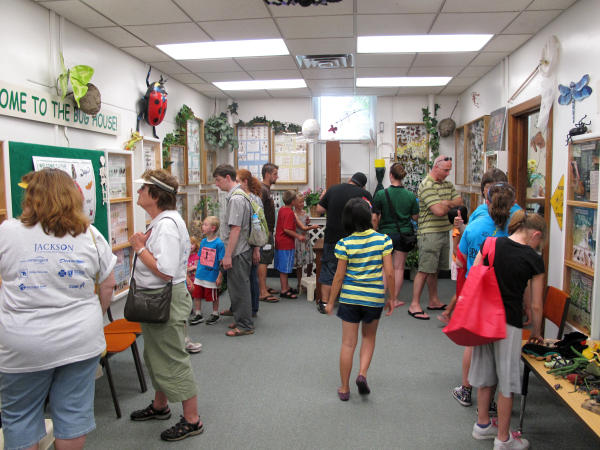 Check out the MSU Bug House
This one might be one of my favorite hidden gems. If you're ready to brave some bugs and learn more about our insect friends, the MSU Bughouse is the place for you. Along with checking out their extensive museum displays of dried bugs, you can view a whole room of some pretty cool creatures, all kept safe in habitat tanks. Go during their free open house hours or schedule an appointment to enjoy the (not so) creepy crawlers. Check out their events page for the open house hours and other special occasions.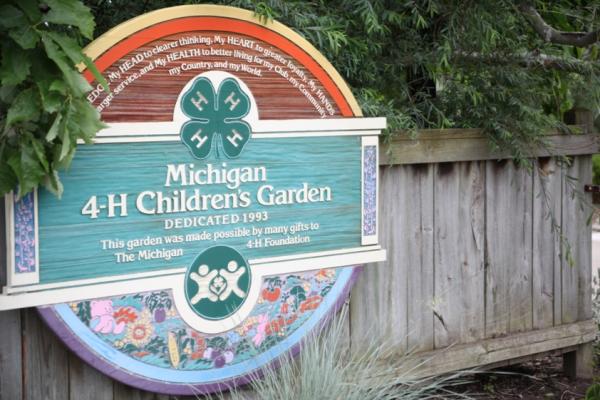 Picnic in the MSU Horticulture Gardens
Every year that I come back to MSU, one of the things I'm most excited about is the beautiful fall days. Although at times they feel rare, I think that makes them even more special. When the leaves are changing and the sun has that almost-winter-glow, take a basket and some blankets down to the MSU Horticulture Gardens for a secluded picnic with friends. A bit more private than the Beal Garden, and with lots more to explore, this will always be one of my favorite places on campus.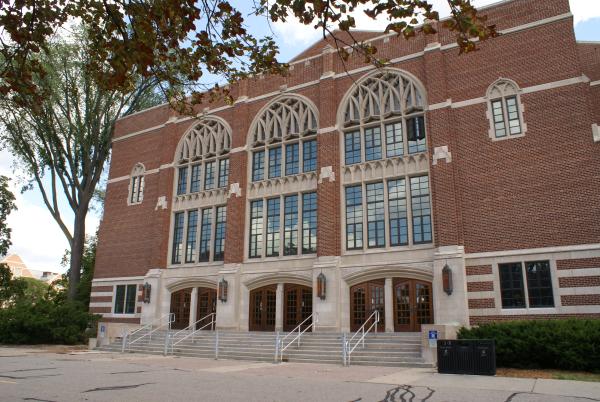 Enjoy the MSU Department of Theatre
Another gem I wish I had known about earlier! The MSU Department of Theatre puts on some amazing shows throughout the school year. My personal favorite is any show in the Arena Theatre in the Auditorium Building on Farm Lane, but all the shows are sure to be a hit. If you enjoy haunted things and love Halloween, check out their annual event, "Haunted Aud." Each year, a whole cast of students create a pop up haunted house in Auditorium, with a new theme each year. Follow them on Facebook to learn more about shows, or if you're bold, even auditions.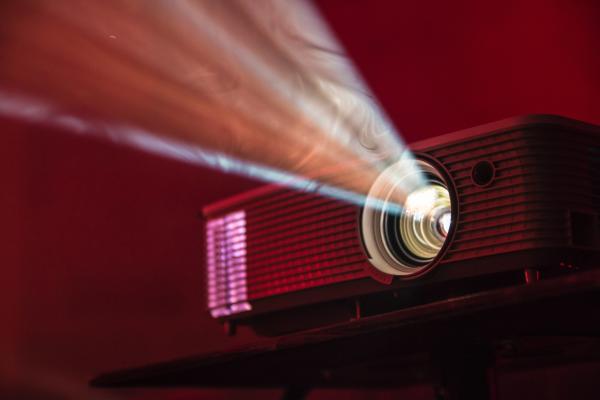 Photo by Alex Litvin on Unsplash
Enjoy a Movie in Wells Hall 
What can a lecture hall be used for instead of your IAH class? Movies! Campus Center Cinemas puts on movies at Wells hall every weekend during both fall and spring semesters, offering popcorn and concessions as well. The best part? It's free with your student ID! Even better, the movies are always pretty recent releases, and on occasion, even premiere before they can be seen anywhere else. Bring a blanket and a friend and settle in to enjoy a theatre experience right on campus. Check back every week on their schedule to see what's playing next, and plan accordingly! 
Freshman year is overwhelming. Navigating academics, new friends, and managing being on your own for the first time can feel like a lot to handle. But among all that, it's exciting to have the chance to explore a new place. I loved my freshman year because it gave me a chance to enjoy the feel of MSU, learn how to expertly navigate campus, and spend lots of time with friends. So enjoy, and of course, go green!