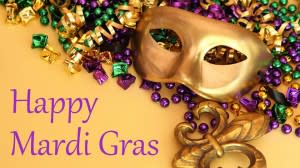 From Wednesday Feb 26-March 4, you can find some great Cajun/New Orleans style cuisine in the heart of downtown Lansing at the lovely and intimate Knight Caprestaurant.
Mardi Gras, French for Fat Tuesday, refers to the practice of the last night of eating richer, fatty foods before the ritual fasting of the Lenten season, which begins on Ash Wednesday. In my world, the term Mardi Gras means the week before Ash Wednesday arrives and involves parties, parades, shenanigans and silliness before Lent begins. Think New Orleans style beads, masks, a crazy parade and some serious partying. And realistically (from my home here in Lansing) I mostlythink of Pazckis from Roma Bakeryor Quality Dairy. Yum.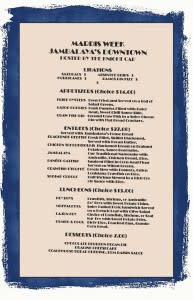 But enter Chef Davis from The Knight Cap, bringing back some southern Louisiana fare from his previous post at Jambalayas. If you remember, this lake-front restaurant on Round Lake in Laingsburg was a popular dining spot about a decade ago. Well, if you want a walk down memory lane, and enjoy great Cajun dishes, this week is for you. Head to The Knight Cap and discover crawfish etouffe, jambalaya (of course,) shrimp Creole, Po Boys and more. Is your mouth watering yet?
I suggest making your reservations in advance. This is going to be a popular week. And make note that the regular delicious Knight Cap menu is still available.
Let the good times roll.