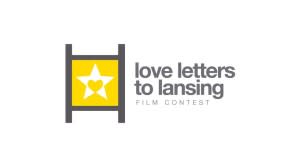 The Capital City Film Festival in partnership with the Greater Lansing Convention & Visitors Bureau is pleased to announce Love Letters to Lansing, a video contest where residents can submit a video of what they love about Lansing. It may be no longer than three minutes and costs a mere $10 to enter. Cash prizes total $4,000. Can you tell your #lovelansing story in a creative, imaginative and visual way? The deadline for entries is March 16, 2015.
For contest rules visit: http://capitalcityfilmfest.com/contests/loveletters
Now because I feel challenged at even getting a good photo on my iPhone let alone a video, Ive decided to write a love letter about this place I call home. Ill let the rest of you capture your Lansing on film.
Dear Lansing: I love you. I love your pretty Capitol dome beckoning me west along Michigan Avenue in the dark. I love spotting the neon clock on the top of the Boji Tower. I love Winkin, Blinkin and Nod-the three smokestacks that I can see from miles away and that act as a point of reference sometimes when Im lost. I love your pretty historical homes on Capitol Avenue by LCC and I love your brand new colorful building-block apartments by the City Market. I love your river trail and the river that cuts through you. I love the grittiness and scrappiness of REO Town transposed with the gentrification of Old Town. I love the violin girl outside of Kewpees in the summer. I love Fenner trails deep in snow in the winter. I love your graffiti, your demonstrations at the Capitol, and yes, even your self-esteem issues. Your potholes-well, those I could live without. But theres something intrinsically satisfying about cheering for the underdog. Because I love you, I love all of you. Because thats what love is all about. Love, Lori
Greater Lansing offers over 150 things to do. With only 48 hours in a weekend, the clock is ticking. Download the LAN150 Bucket List to get started.