Looking back, it's always interesting and surprising to see everything new that we discovered in Greater Lansing in the previous year. New hotel properties for our guests to enjoy, fun attractions, exciting family activity places, an energized riverfront area and some great new murals throughout the city were just some of the changes in 2019. Here's a list of some of 2019 highlights.  
Rotary Park opened late summer of 2019 in downtown Lansing along the Grand River. This park area energizes and activates the riverside between the Lansing Center and the Shiawassee bridge with sail shades, permanent seating, overhead string lighting, a boat dock and a sand area. When darkness falls, a lighted forest delights foot traffic along the Lansing River Trail.  



Murals
A wonderful component to Lansing's urban landscape are gorgeous murals and urban art, and an addition of eight more occurred during the week of Lansing's "Below the Stacks" festival. Artists from across the country converged in Michigan's Capital city to create walls of wonder. Visitors can happen upon them or download the 517 Art Search app to map them out.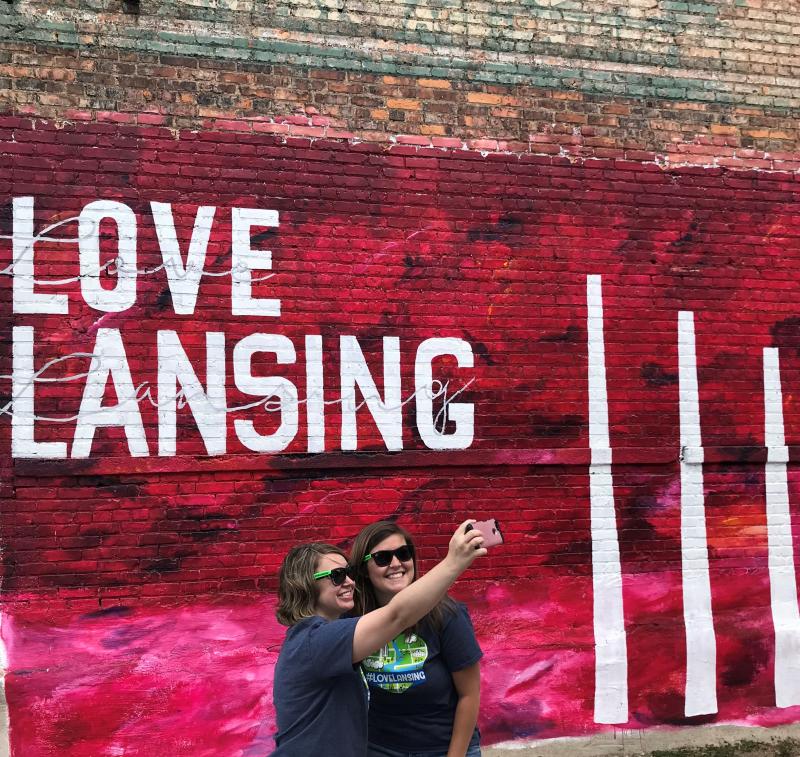 New Fun Experiences
High Caliber Karting and Entertainment   |   1982 W Grand River Ave., #800, Okemos, MI 48864
Located at Meridian Mall, and includes two indoor go-kart tracks featuring European racing karts.  Also, in the complex is a large-scale arcade, state-of-the-art racing simulators, axe-throwing and a track-side bar and bistro. This new facility is located near the Launch Lansing Trampoline Park, making the Meridian Mall a home for not just shopping, but exercise and great entertainment for all ages. 
Park Lake Creamery   |   6320 Park Lake Rd., Bath, MI 48808
A gourmet chocolate, ice cream and coffee shop nestled on a quiet lake. Pretty much everything is made from scratch, and from simple wholesome ingredients. Find premium chocolates, fancy ice cream desserts, and exquisite coffee drinks. Offering vegan, dairy-free and gluten-free options. In the summertime, you can rent a kayak, canoe or stand-up board. 
Fab Five Design at Whimsical Party Studio   |   315 N. Clinton Ave., St. Johns, MI 48879
Offering do-it-yourself make and take projects from reclaimed wood located in downtown St. Johns or they will come to you. You can make custom wooden signs, clocks, boxes and more. Each design can be completely customized with names, dates or any other personal touches. 
ALT Printing   |   1139 S. Washington Ave., Lansing, MI 48910
Enjoy step-by-step instruction on the screen-printing process. They also host private parties for every occasion. From birthday to bachelorette parties and date nights to corporate events and team building, They'll help you celebrate your creativity with a one-of-a-kind experience. Everyone leaves with a unique item that you created.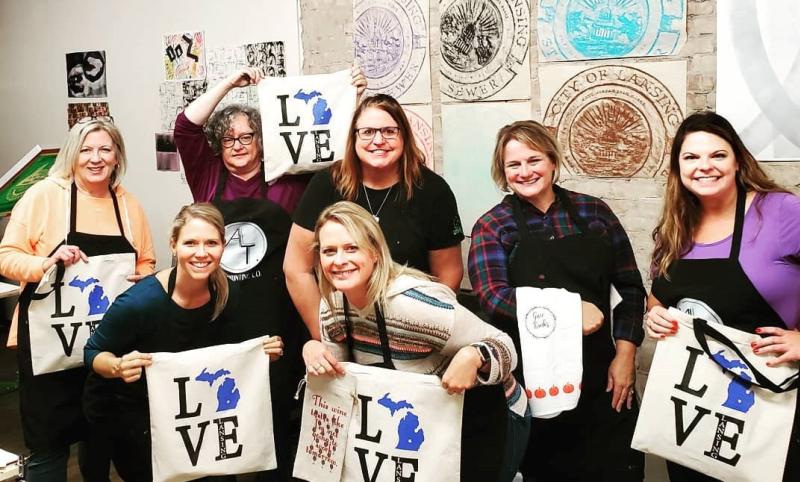 Good Vibes Art Studio   |   4245 Okemos Rd., Okemos, MI 48864
A unique experience for corporate and team bonding, girls' night out, birthday parties, or events. Offering art classes, group classes, and individual instruction to make your very own abstract art piece. In the studio or they will come to you.  
Footgolf at Royal Scot   |   4722 W. Grand River Ave., Lansing, MI 48906
This local course has made 18 holes of footgolf. The cost is $10 for 9 holes, which takes about 1 hour to play. Or $15 for 18 holes. Bring your own soccer ball or rent one for $5.
RA1 Basketball Range   |   727 Prudden St., Lansing, MI 48906
Located in downtown Lansing, offers a range of services including: basketball training, shooting machine rentals, camps and hourly court rental. 
REO Town Marketplace   |   1027 S. Washington Ave., Lansing, MI 48910
Featuring over 9,000 sq. feet of one-of-a-kind shopping. Featuring a modern mix of individual boutique-style stores with an assortment of vintage, thrift and up-cycled goods located in the heart of Lansing's REO Town. 
Bad Annie's Sweary Goods   |   1209 Turner St., Lansing, MI 48906
Some people say vulgarity is no substitute for wit. This shop in Old Town Lansing thoroughly enjoys both, carrying clever books, gifts, clothing, and accessories.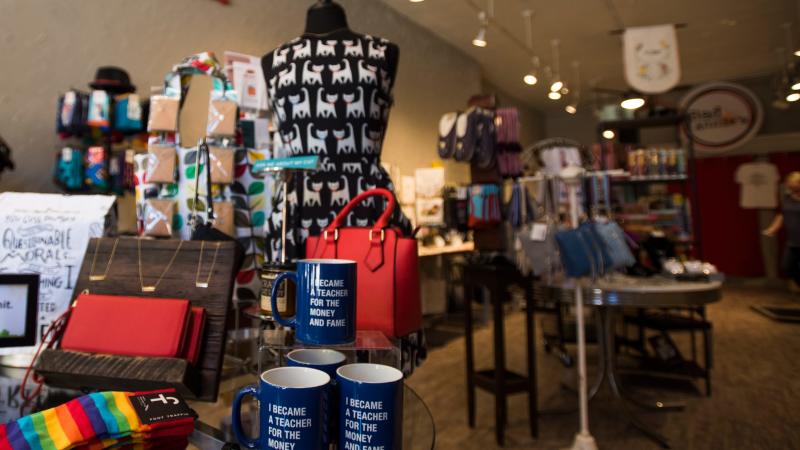 Sensory-Friendly Options Expand
Greater Lansing has expanded the sensory friendly offerings in 2019. The Capital region prides itself on being a welcoming community and strives to provide the best experience to all guests that visit. It is our goal to be the most sensory-friendly city in Michigan! Therefore, the Greater Lansing CVB is collaborating with regional attractions to provide a supportive and welcoming environment for those with autism spectrum disorder (ASD), developmental disabilities, sensory processing disorder, and other neurodiverse individuals and their families.
 
New Food and Drink 
Sleepwalker Spirits and Ale   |   1101 S. Washington Ave., Lansing, MI 48910
This is a microbrewery restaurant in REO Town area of Lansing. Sleepwalker features craft beer, wine and cider produced on-site, as well as, fresh sandwiches and pizza featuring local ingredients.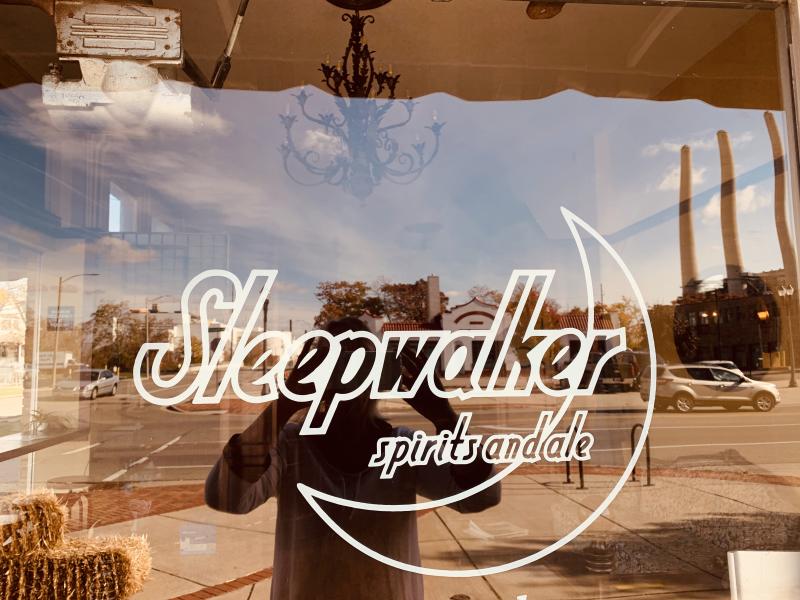 Overdrive/Hit and Run Karaoke Bar & Grill   |   5660 W. Saginaw Hwy., Lansing, MI 48917
This is a live music venue located inside the Lansing Mall with concerts every week Wednesday through Saturday. Find a wide selection of bands, then the good times won't stop as a house DJ steps in and keeps the party going. 
Fidlers on the Grand   |   4805 N. Grand River Ave., Lansing, MI 48906
A family/friend owned eatery serving Americana food favorites, such as house smoked meats and genuine Broaster chicken, along with original dishes like breakfast tacos, peanut butter burger, and the Jamestown loaded. 
Reputation Beverage Company – Lansing   |   800 E. Michigan Ave., Lansing, MI 48812  
Find exclusive, handcrafted, coffee cocktails, locally roasted beans, premium ingredients and cutting-edge techniques to create one-of-a-kind coffee drinks, teas and kombucha.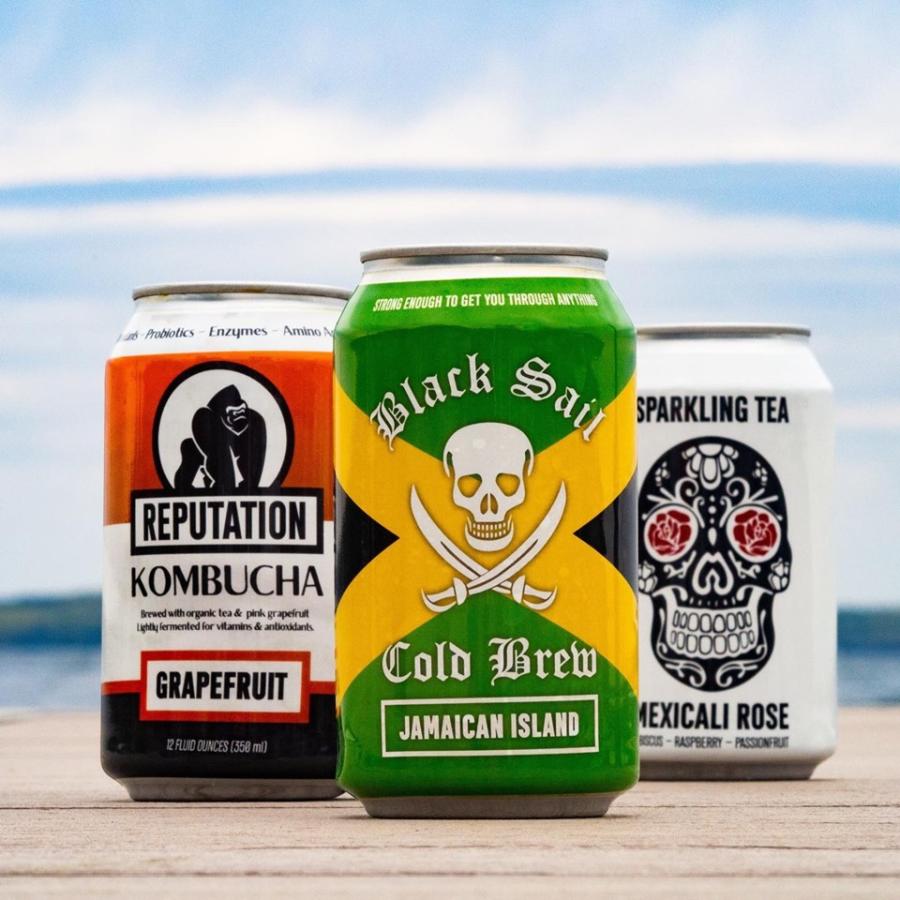 Good Slice Pizza Co.   |   414 E. Michigan Ave., Lansing, MI 48912
A fast-casual pizza joint with huge slices, salads and more! Open for lunch, dinner, and late-night hunger attacks! Conveniently located next to Taps 25 on Michigan Ave. 
Cantina Eastwood   |   2328 Showtime Dr., Lansing, MI 48912
Simple, perfect, authentic Mexican food. That is Cantina, an upscale casual Mexican restaurant with authentic flavors and signature cocktails serving lunch and dinner. 
Oh Mi Organics   |   109 W. Higham St., St. Johns, MI 48879 
Over 60 flavors of gourmet chocolate on display (flavors rotated weekly), espresso blend hot coffee, cold-brew iced coffee, healthy energy bites, and 12 flavors of in-house made hummus. Everything is gluten-free and nut-free, and most selections are dairy-free. Also find many vegan options. 
New Lodging
SpringHill Suites - East Lansing  | 1100 Trowbridge Rd., East Lansing, MI 48823
This property is just a short walk away from the Michigan State University campus and offers complimentary Wi-Fi, same-day dry cleaning, a meeting room, daily complimentary breakfast, guest laundry facilities, an indoor swimming pool, a fitness center and some meeting space. Rooms: 88 suites 
Hilton Garden Inn – Lansing West  |  633 N. Canal Rd., Lansing, MI 48917                                           
Built right off I-96/I-69 just minutes away from dining, shopping and other points of interest. This hotel property features include: a heated indoor pool, whirlpool, complimentary 24-hour fitness center and The Garden Grille & Bar, all onsite. Other amenities include a convenience store perfect for snacks and travel essentials, evening room service, on-site catering and a business center. 
Rooms: 125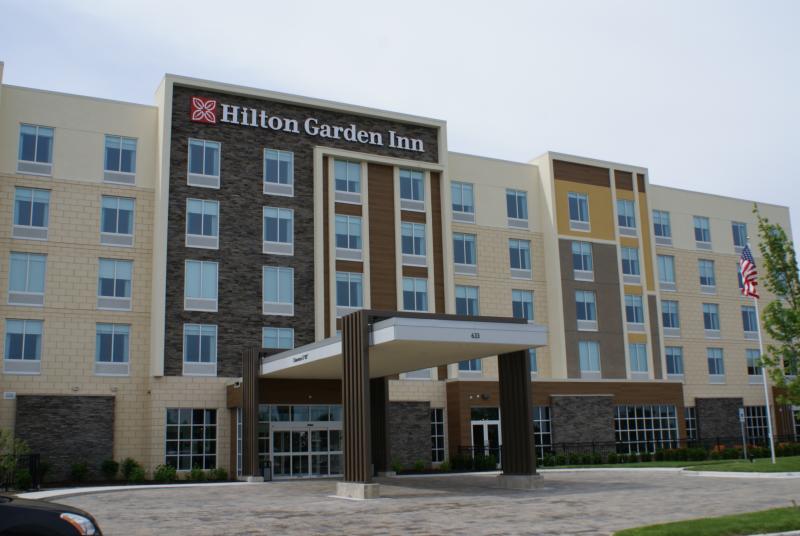 Witnessing the Capital region growing and thriving seems to indicate the way we're heading and we can't wait to see what 2020 brings.
Photo credits: Greater Lansing CVB, James Lenon, Mark Chamberlain, Reputation Beverage.