I guess you could say hospitality is in my blood. I do know for sure I'm passionate about helping people and getting into this field allowed me to do that professionally. After graduating from Central Michigan University with a degree in Hospitality Business I moved to Lansing and jumped into the real hospitality service world with two feet. I certainly got a feel for the whole cycle of hospitality sales by starting as a server in The State Room at the Kellogg Hotel and Conference Center, then as a part-time conference services assistant, then full-time office administrator, then conference services manager and finally sales manager over the course of 8 years. Because I wanted to keep growing and am always seeking new challenges, I joined the staff of the Greater Lansing CVB, where a bunch of new doors to helping people were presented to me.
New Career – New Goals
How do I switch gears and go from promoting one hotel and its offerings to all the hotel assets and offerings of Greater Lansing? It's not easy, but I decided to start with my own experiences. One of my goals right now is to become a Lansing expert. I want to know everything there is to know - from where to find the best tacos in town, to the most unique venues for an off-site reception, and the top attractions in the downtown corridor? These are the kinds of things that when you know them, you can share them with visitors, further enriching their personal experience in the community. Do you have a Lansing favorite that I should know about? Please share your experiences with me!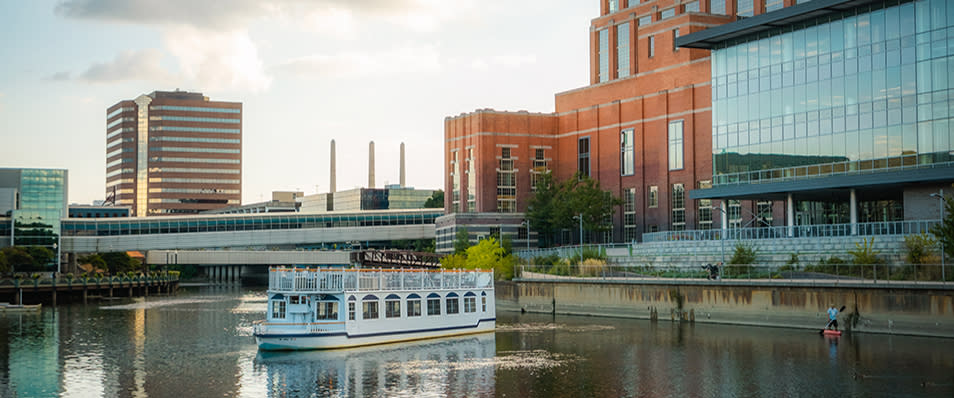 Next on my list is to spread awareness of what the CVB does to the MSU community. A surprising amount of event planners don't know who the CVB is or all the services we provide. As event minded hospitality service professionals, the CVB is eager to bring events in Lansing to the next level – its our job to help, so why not take advantage of our complimentary services?! I want MSU planners to know I'm here for them, ready to work to make their event the best and show them all there is in this community, on and off campus. If a planner's usual hotels or meeting spaces are unavailable, I want them to know that I am here to help find other options in town, and honestly communicate with them throughout the entire planning process.
The Power of the CMP Designation
I'm excited to share that I have recently acquired my Certified Meeting Professional designation. This is a highly-sought-after professional designation in our industry that shows I understand the challenges, struggles and desires of today's event planner. After all you can't understand someone until you've walked a mile in their shoes. This is one of the reasons I really wanted to get my CMP. I wanted to better understand the challenges my meeting planner friends are faced with and use that knowledge to be a better resource to them.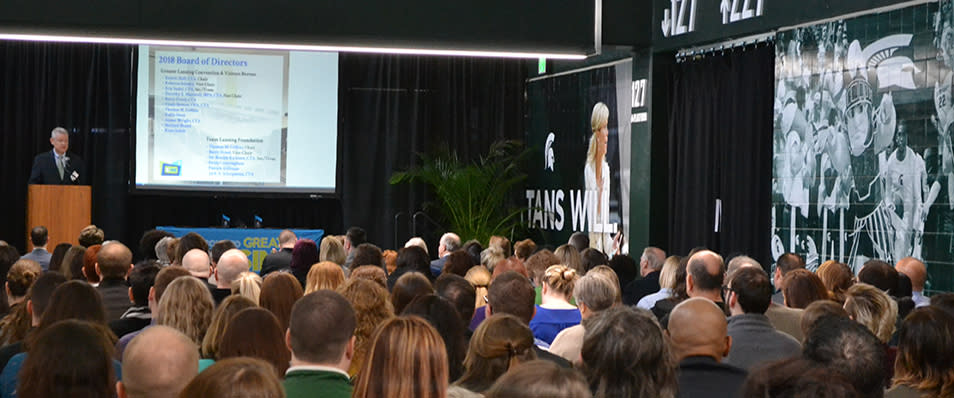 Additionally, I feel lifelong learning is so important for personal and professional growth. I learned a lot about myself and my learning style through the MSAE CMP prep course and the months leading up to the exam as I spent countless hours reading, outlining, reviewing flashcards, and taking practice tests. Oh, the relief when I saw that big green check mark and those magical words 'PASS' come up on the computer screen. Now I can take that enthusiasm and knowledge and use it to further help event planners looking to invest in Greater Lansing.
The Magic of Relationships
I keep getting asked, "what's my strategy for growing the MSU market?" Well believe it or not I have a magic eight ball where I can see the future. Okay, that's not true. There is no magic or secret strategy. I think growing sales is all about building relationships. I'm a strong believer in building relationships that are based on trust and transparency. This has always been my philosophy and key to success in hotel sales, but I've learned in destination sales it's just as important to have those relationships with your hotel and venue partners as it is the meeting planners. I want our meeting planners to TRUST that I have their best interests in mind and want to find them the perfect venue to fit their needs, the venue that checks all (or most) of the boxes.
I'm Hannah Kroll, CMP, CTA – let's get to work planning your next event in Greater Lansing. You're going to get my best effort. That I promise you.