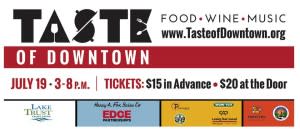 Working in downtown Lansing is pretty awesome when it comes to finding a spot to eat. Lunchtime is a veritable smorgasbord with all the options you can imagine - over 40 places to pick up a sandwich, enjoy a buffet or grab something to drink or snack on for later in the day. And some days its just hard to choose whether Id like some Thai food, Baltic fare, a sub or sandwich, a hearty pot pie, tacos or burritos, hot dogs, burgers or sushi. Add to the mix smoothies and raw juices, soup, bagels and probably a whole lot of stuff Im missing here, and my cravings will be met no matter what they may be. Top this off with after work options of lovely dinners including wine, beer and spirits and you can see that downtown Lansing is packed with dining options.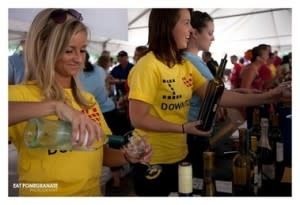 So when its time for the annual Taste of Downtown to roll around, Im all in. Its coming up this Saturday from 3 to 8 p.m. in the middle of South Washington Squares first block. Just head for the traffic circle at Michigan Ave. and Washington Square and youre there. They block off the street, set up some big tents and have tables set up for you to taste-test offerings from a dozen or so local restaurants plus over 100 selections of wine, beers and some Coke products for the non-drinkers. There will be entertainment as well including Taylor Taylor, Mighty Medicine, Shotguns & Violins and BOP(Harvey) headlining. Its a FUNd-raiser that is sure to please. Personally, its one of my favorite events in downtown Lansing. Get there and get some good eats and drinks.
What: Taste of Downtown Lansing
Where: 100 block of S. Washington Square, Lansing
When: Saturday, July 19, 2014. 3-8 p.m.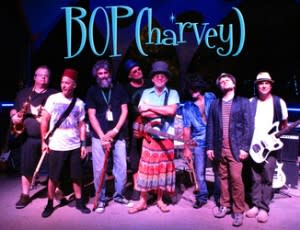 Cost: On the day of the event tickets are available at the event for $20 per adult. All adults 21+ are required to bring a valid I.D. to the event, which will be checked upon entry. Children's tickets are available at the event for $5 for children 12 and under. Children under 2 years of age are free. Each adult ticket includes a keepsake Taste of Downtown wine tasting glass (while supplies last) 4 food tickets, and 6 wine sampling tickets. (You must be 21+ years old to participate in the wine sampling. A valid I.D. is required at entry to the event.) Each Children's ticket includes two food tickets. Additional Food and Wine sampling tickets will be available for purchase at the event for $1 each. You can also purchase discounted tickets online ahead of time.
Entertainment: 3:00 p.m. - 3:30 p.m. Taylor Taylor 4:00 p.m. - 5:00 p.m. Mighty Medicine 5:30 p.m. - 6:30 p.m. Shotguns and Violins 7:00 p.m. - 8:00 p.m. BOP(harvey)
More information: http://www.tasteofdowntown.org/