Whether you are looking for a fun faux-cocktail, into non-alcoholic drinks, or got stuck being the DD, there's no reason you can't enjoy special cocktails!
We've gathered up some of the best non-alcoholic beverages in Greater Lansing. Enjoy your time sampling some of the these tasty beverages!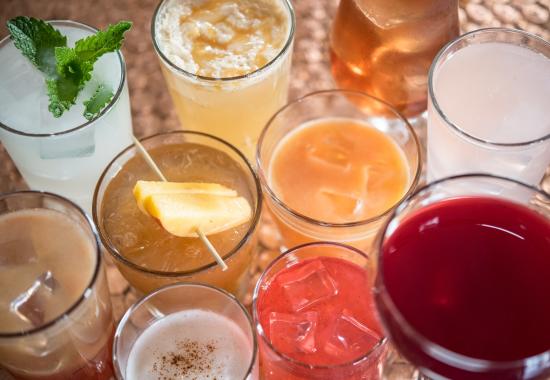 We all know that American Fifth can make a mean cocktail as they are constantly surprising us with unique creations every month. You don't have to be a spirit lover to appreciate their AMAZING selection of mocktails. American Fifth makes all of their syrups homemade, so you know their non-alcoholic mixed drinks are going to be one of a kind. Try their Pineapple Italian Crème soda with their house-made pineapple syrup, half and half and soda or the Mount Olympus with blood orange iced tea and house-made honey hibiscus syrup. American Fifth has six different mocktails so whatever you choose you will be pleased!
The Grid brings us back to our childhood with retro arcade games and décor. To top it all off their drinks put a smile on our faces with their names and their flavors! The mocktails at The Grid put a twist on classic cocktails. Taste the Swamp Thing with cucumber, lime, mint and tonic water, the Sweet Valley High with strawberries, basil, lime juice and soda, or even the Green Gazoo with ginger beer, soda and lime juice.  Now you can spend all night trying to get on the leadership board without headaches the next morning.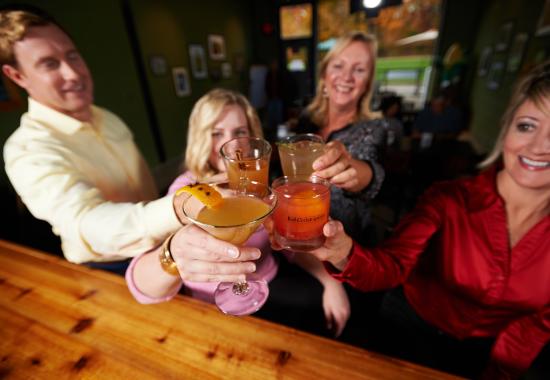 Located in East Lansing this distillery utilizes its artisan skills to make uniquely crafted spirits. This artistry is also resembled in their non-alcoholic cocktail menu. A menu featuring five different drinks, I recommend trying the Moonbeam or the Double Apple. The Moonbeam is an orange, grapefruit, tea syrup beverage made with their house-made grenadine and the Double Apple includes house-made apple syrup, spices and a special apple ingredient. You are definitely in for a treat at Red Cedar Spirits!
Coffee Cocktails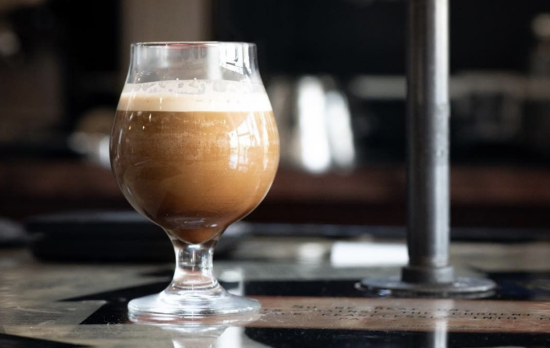 Coffee and cocktails? Who knew this collaboration would go hand in hand, Blue Owl Coffee did! Blue Owl creates spins on cocktail classics like their nitro infused moscow mule and many seasonal favorites.
The Crafted Bean also continues this trend with a wide coffee cocktail list including, Bliss their house cocktail with coconut cream, or their Yerba Mate Tea based cocktail the Baby Face Nelson with youthful lavender, raw honey and vanilla. Give your specialty drinks a boost and try one of their concoctions!
Now you don't have to worry about sticking to water or juice the next time you aren't enjoying an alcoholic beverage. Visit Greater Lansing to try some of the fun creations our area businesses have to offer!