Art is all around us and the Greater Lansing area has LOTS of it! The Lansing community takes pride in all of the talented artists throughout our region and we have decided to highlight a few of the many murals in the area to show our appreciation.
Take a walk down the river trail or through one of our artsy neighborhoods to discover some of the local street art for yourself!
Downtown Lansing
Michigan Avenue Under U.S. 127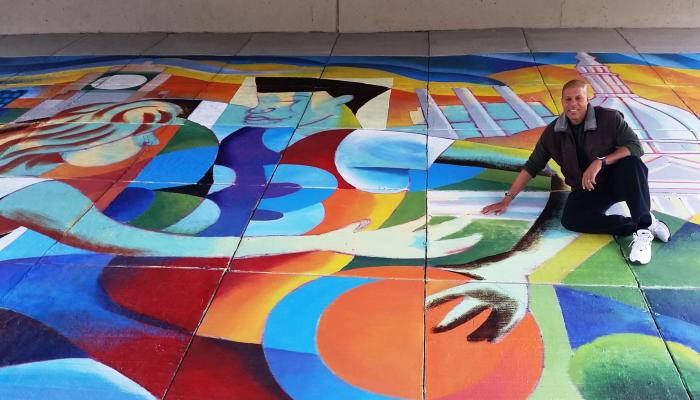 As you head into downtown Lansing from Michigan Avenue you will see this bright spot featuring artwork by Brian Whitfield. The Under the Bridge project was created to liven up the gateway between East Lansing and Lansing with art, decorative lighting and other improvements. Each mural represents different aspects that are iconic to the two areas of Lansing and East Lansing.
Soup Spoon Café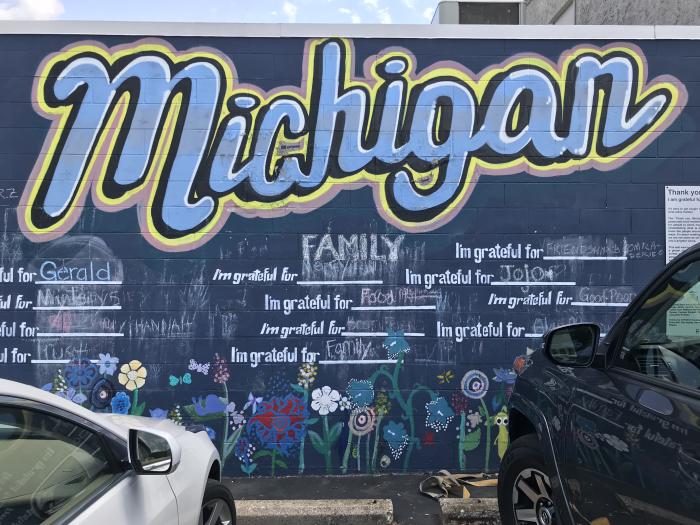 Catch a glimpse of this interactive piece of art as you're heading down Michigan Avenue! REACH Studio Art Center's "Thank You, Michigan" mural is painted on the side of Soup Spoon Café giving residents and visitors the opportunity to share what they are most grateful for. 
Under Shiawassee Street Bridge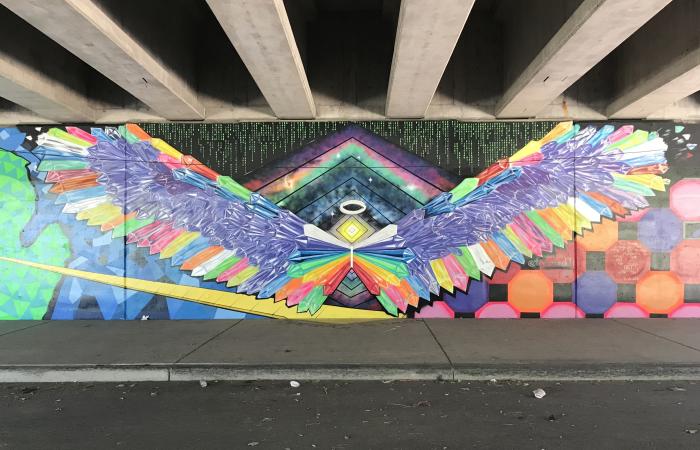 Next time you're walking down the Lansing River Trail take a moment to revel in the art under the Shiawassee Street bridge. This mural titled, "Break Free", was created by Tea Brown as part of the Lansing Art Gallery's ArtPath project in hopes of promoting positive interaction among residents!
Old Town
Turner Street and Grand River Avenue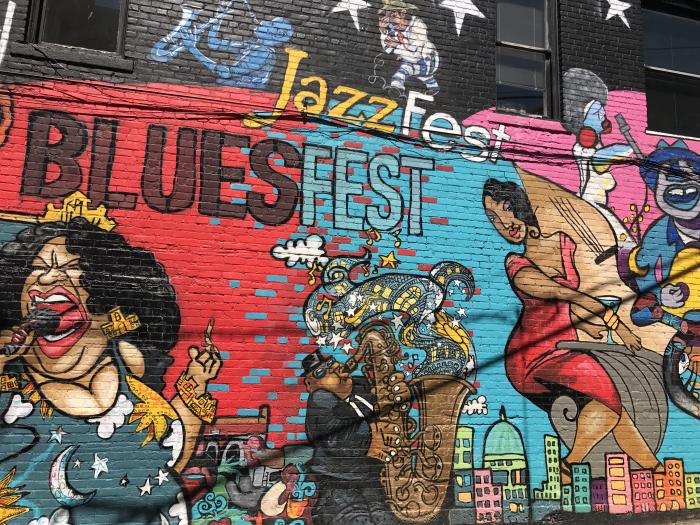 The most iconic and memorable mural in Lansing is located in the heart of Old Town on the corner of Turner and Grand River. The inspiration for this piece of art was taken from the Jazz and Blues Fest that take place in Old Town and has boasted creativity throughout the community.
Alley Behind The Creole and Punk Taco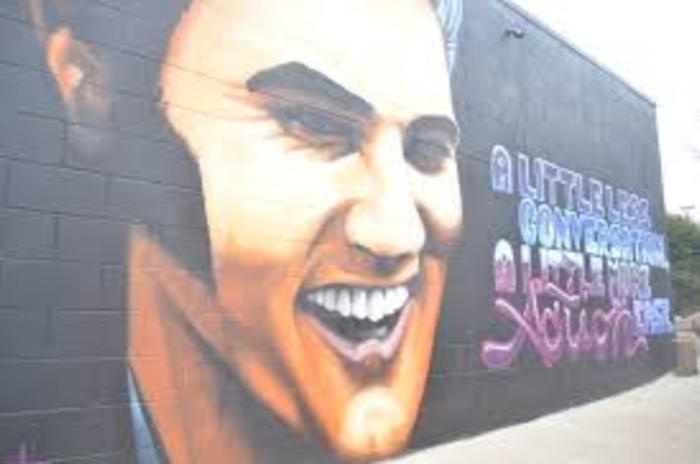 Artwork done by Eric Schantz
Elderly Instruments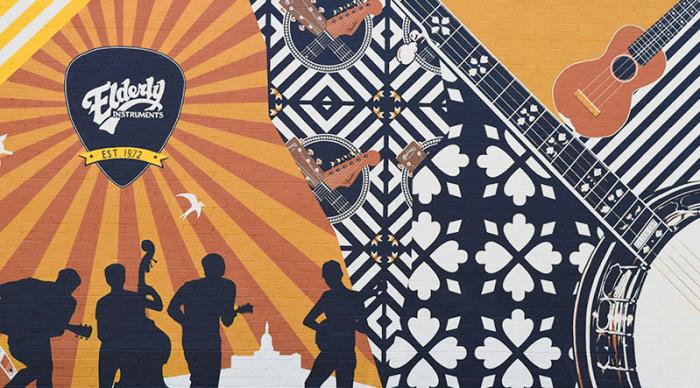 Take a walking tour to experience all of the unique street art next time you're in Old Town. You can find musical anecdotes on the side of Elderly Instruments and even the king himself, Elvis Presley in the alley behind The Creole.
REO Town
The Artisan Company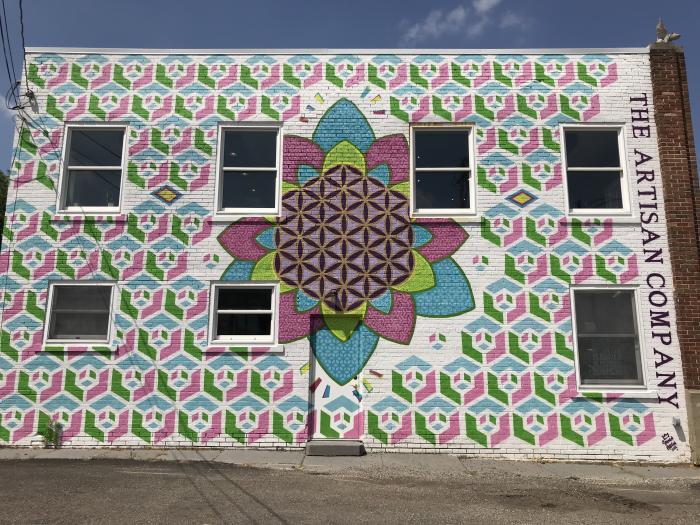 Riverview Church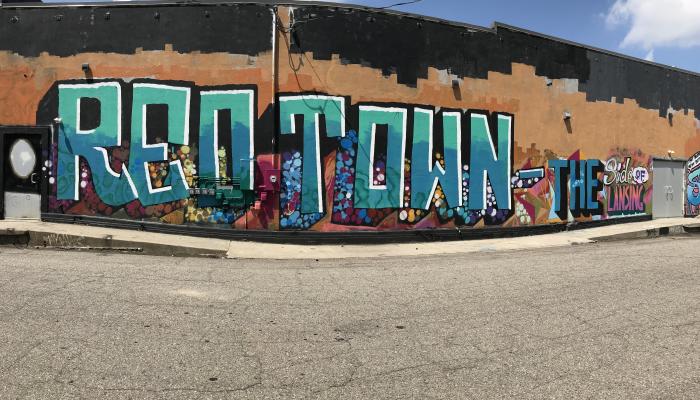 The art scene in Lansing is surging and the REO Town neighborhood is no exception to this change. Stroll down Washington Avenue and explore all the street art in this up and coming district. From graffiti in the alleyways to intricate pieces on buildings, there is plenty of beautiful art to take in. I recommend grabbing a coffee from Blue Owl while you're enjoying the scenery!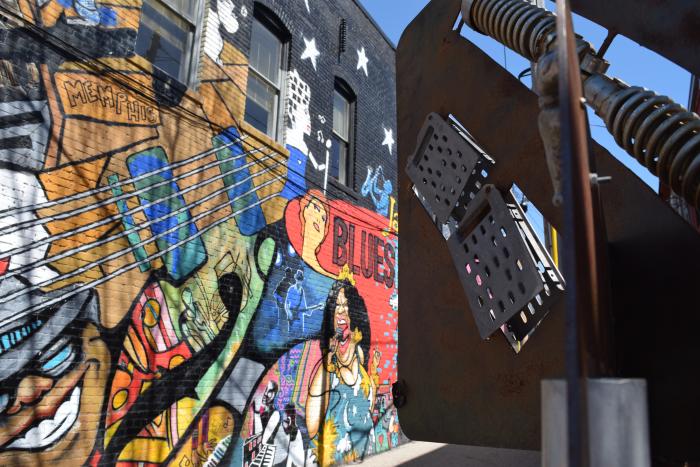 Discover your own art trail in Lansing, exploring all the culture our region has to offer! While you're out roaming the streets, look out for more art using 517 ARTsearch, a mobile app that guides you to public art and galleries in the 517 area code. There is so much beauty in our Capital City just waiting to be seen! Find a complete list of all things art and culture here.