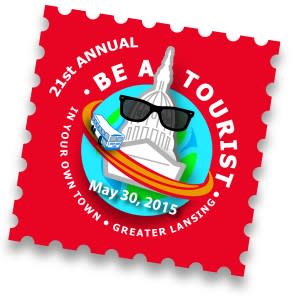 You know that Be A Tourist in Your Own Town is a fun day, right? Its a day to get to know Greater Lansingand all it has to offer. Well Im a big proponent of making your own city (yes, YOUR city) the best that it can be. If you think of your city as your home, much like you need to take care of your home like repair it, keep it clean, invite people in to it, I believe you should treat your home town in the same way. I think a home should be your safe haven, your comfort zone, your responsibility and in it, you find a sense of pride. By knowing every nook and cranny and where the dust bunnies like to congregate and where the creaky step is, you take ownership. I dont believe you should just show up at your house (city), sit on your couch (slink into your house) and expect someone to take care of it. Its YOUR place. Own it. Have a voice. Fix it up. Contribute. Volunteer. And love it. And with that love, comes the responsibility of voting. You know whats worse than someone who complains? That would be someone who complains and doesnt contribute to a solution. We all have a voice. When you dont vote, you lose your voice. And your voice matters. Big or small, its a key part of contributing to your world.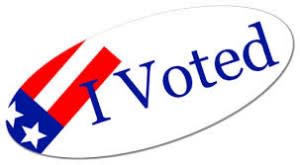 This year during Be A Tourist In Your Own Town we are pleased to have the Lansing City Clerks office on board to help educate everyone (especially the kiddos) about voting. You can find official voting stations at three locations during Be A Tourist-the Michigan Historical Museum, the Capital Area District Library in downtown Lansing and REACH Studio Art Center in REO Town. Go ahead and vote and mark your ballot for fun things like Sparty vs. Big Lug, your favorite ice cream flavor and whether school should go year-round. Make it a point to take your kids and vote during this Be A Tourist special election. Have fun. Debate the topics. Show them how the process works and how your voice counts. Ballots will be tabulated and posted on www.lansing.org/batyot and www.lansingmi.gov/clerk websites. I voted stickers will be given to those who participate.
Nobody will ever deprive the American people of the right to vote except the American people themselves and the only way they could do this is by not voting. Franklin D. Roosevelt
Did you know that Greater Lansing offers over 150 things to do? With only 48 hours in a weekend, the clock is ticking. Download the LAN150 Bucket List to get started.