There are two types of people in the world. Those who think attending the symphony is a bore and those who don't. I hate to admit it, but I was a full-fledged card carrying member of the first group.Please join me in being pleasantly surprised that 'going to the symphony' is not at all as awful and horrible as I thought it would be. I think I might have put the thought of attending a symphony concert right up there in a list with a) going to the opera and b) getting a stick in the eye. Granted, there are some people who actually enjoy the opera. Then again, theres probably some poor soul who might like a stick in their eye. But Im here to tell you that an evening out to the Wharton Centerwith a good friend (and yes, attending the symphony) is something that I can look forward to. And you can, too if you just give it a chance.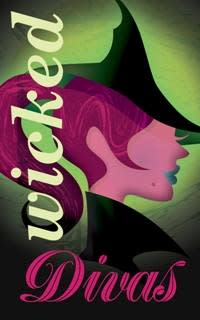 The Lansing Symphony Orchestra, in the midst of its 85th season, offers the traditional classics of Tchaikovsky, Mendelssohn, Mozart and Beethoven. But the LSO also offers some fun Pops evenings that this year includes the seasonal Holiday Pops (coming up this Sunday,) Wicked Divas: Broadway & Beyond (featuring Elphaba and Glinda from the Broadway production of Wicked) as well as selections from Titanic and more. The one Im really looking forward to is The Music of Motown with some great memorable hits that will sure to get me doing a little dance in my seat. LSO also has a Chamber series and is perfect if youre like me and need to stretch your comfort zone or step out of the tiny bubble that you live in. You should have been with me last year when I attended the LSO concert featuring a trombone soloist. It was engaging, crazily odd, a whole lot of weird and delightfully surprising. I seriously felt my IQ increase while I was attending.
So the three questions I always ask myself before I say yes to anything are: 1. Is it going to be fun? So far, I HAVE had fun at the symphony. I guess that means Ill be going back. 2. Do I have to get dressed up? Lets not fool ourselves here. Some people wear their Sunday best. But jeans are fine to wear, and I do like to dress them up a bit because Im classy that way. 3. How long is this going to last? Asking these questions just may account for my recent dating dry spell. Im just saying. But with that said, I find that an afternoon or evening at the LSOis when time both stands still and flies all at the same time.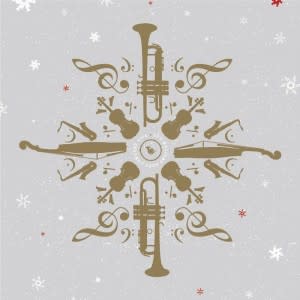 My advice to you if youre not already a Lansing Symphony Orchestra patron is to just go and leave your preconceived notions at the door. The symphony is not just for old people or brainiacs. Its a cultural experience that will enhance your life.
Here are some takeaway quotes:
I often think in music. I live my daydreams in music. Albert Einstein
I know this will blow your mind, but most people would probably never ever get it, but I listen to classical music when nobody else is around. It calms me down and I can get into this, like, deep thinking mode, you know, because there's really no lyrics to it, so you're not following something that - that you're listening to a story. Vanilla Ice
I loved 'Fantasia' as a kid because it filled me with wonder, enchantment and awe. It was my first real introduction into classical music. It was totally inspiring to me. Nicolas Cage