By definition, food trucks are fairly inconspicuous. They're just, "vehicles equipped with facilities for cooking and selling food." If you're more intimately acquainted with any, then you know they're more akin to ice cream trucks for grownups. These vehicles may not play music as they drive through town (maybe they should?), but it's pretty exciting when you peek out the office window at lunchtime and see one pulling up.
Parked throughout Lansing are numerous food trucks that offer a variety of cuisines like farm-to-truck fare and down-to-Earth comfort food. With the weather warming up, now is the perfect time to escape your routine and try something a little less conventional. Consider yourself warned though, once you try a food truck it's easy to convert to the curb-side. So forget dining within four walls, try one of these meals that come from four wheels. 
Tip: Don't forget these "restaurants" have four wheels and don't always stay put! Before you set out on your food truck excursion, make sure to double check times and locations. Most trucks update their websites and/or social media daily.
Detroit Frankie's Wood Fired Brick Oven
Cuisine: If you don't believe pizza cooked atop a blazing fire tastes better, feel free to test your theory here. Detroit Frankie's serves up made-to-order pizzas with hand-tossed dough, whole milk mozzarella and old-style pepperoni.
Location: Old Town Lansing next to Ozone's Brewhouse. (Map it.)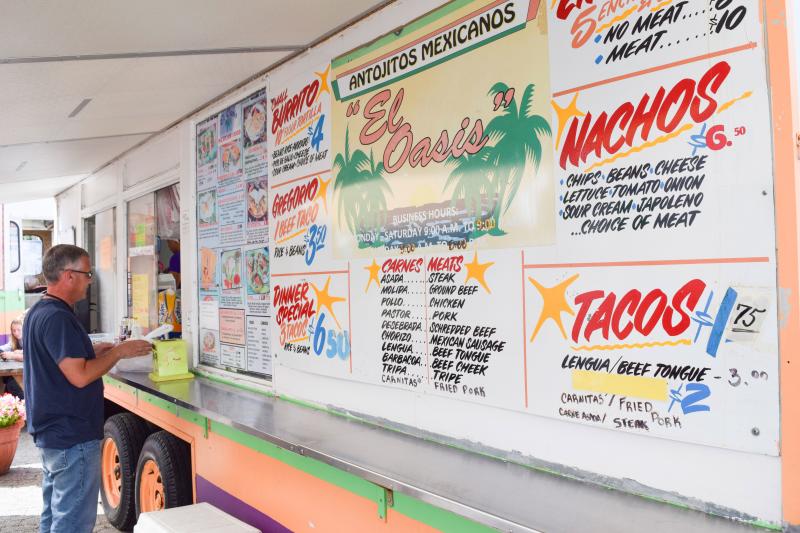 Cuisine: El Oasis's fresh, authentic recipes will make you wish every day was taco Tuesday. These family owned and operated trucks serve up recipes passed down from generation to generation. Menu items include the essentials like tacos, burritos and enchiladas.
Maria's Cuisine, Mexican Food
Cuisine: Like El Oasis, Maria's also serves up a variety of fresh, authentic Mexican food, but with a few additional items like tamales, sopes and tortas.
Location: Maria's is part of the Old Town Food Truck Court, an area where up to five different trucks park daily. (Map it).
Hand-picked related content: 4 Unique Restaurants in Greater Lansing that Foodies Will Love
Cuisine: A collective cheer was heard across Lansing when Meat BBQ announced they were taking their slow smoked, melt in your mouth meats to the road.
Location: The "Meat Mobile" is currently located at Ellison Brewery, but will eventually travel across the region. Check here for updates.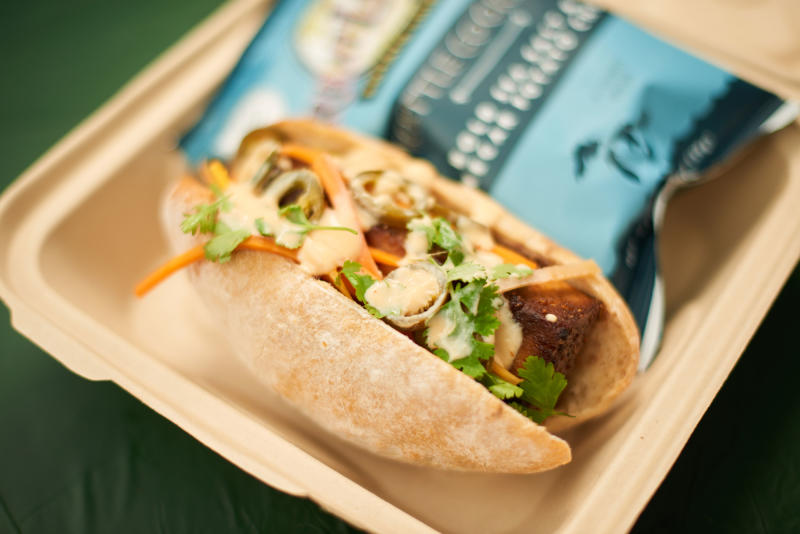 Cuisine: If you're looking for a unique meal, The Purple Carrot is the way to go. This truck is Michigan's first farm to truck food stand and serves produce grown by local farmers. Menu options here might include fried green tomatoes, "Sammys", and chorizo tacos.
Location: Based in Okemos (Map it) but always on the go. Check here for location updates.
Hand-picked related content: Explore Lansing by Interest–For Foodies
Zynda BBQ and Smoke Shack Food
Cuisine: Zynda's serves up specialty barbecue that is made fresh for every order. Menu items include pulled pork, beef and chicken sandwiches and plenty of sides dishes to match.
Location: East Lansing (Map it).
The above list should get you started on your food truck journey, but here are a few other locations that are also worth a try: Good Bites Food Truck, Pie Hole Pizza Truck.
Do you have a favorite Lansing food truck? See one we missed? Leave a comment in the section below.
Did you know that Greater Lansing offers over 150 things to do? With only 48 hours in a weekend, the clock is ticking. Download the LAN150 Bucket List to get started.
SaveSave