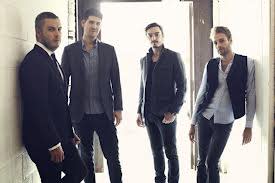 Emerging from the bleak month of January and halfway through February, Im seeing a light at the end of the cold, windy, dreary winter season. And nothing makes winter more tolerable than some good music, good company, good beer (hello Plaid Penguin) and some fun ice cold games! Ta-da!!! Its Frost Fest 2013. Come down to Washington Square on Saturday, February 16 from 6-11 p.m. and enjoy a beer tent (yep, its heated) with awesome microbrews, wine if you prefer, some super fun ice games like ice corn hole-o or ice checkers and a cold butt euchre tournament (teams still needed!) Enjoy music headliner Civil Twilight and the great Michigan-grown bands Flint Eastwood and Lights & Caves.
This night is guaranteed to chase the chill and the gloom away. And before you know it, it will be Spring!
Tickets are $15 in advance and $20 at the door. With that, you get a Frost Fest mug to take home with you and one beverage ticket.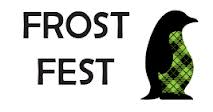 Register for the Cold Butt Euchre Tournament today, but remember, all players will be sitting on a block of ice while playing. There is a registration fee of $60 per team of two, but that includes your tickets to the event.
And new this year, is Frosty Feat a smart phone scavenger hunt from noon to 6 p.m. Check out the website http://www.frostyfeat.org/ for all the details.
With over 50 fabulous festivals in the Lansing area throughout the year, February is never too early to get a start on them. Check out the Greater Lansing festival line-up at Lansing Festivals.