Calling all of my breakfast lovers! If you get just as excited about breakfast as I do, then you will love this list of some of the best French Toast in Greater Lansing!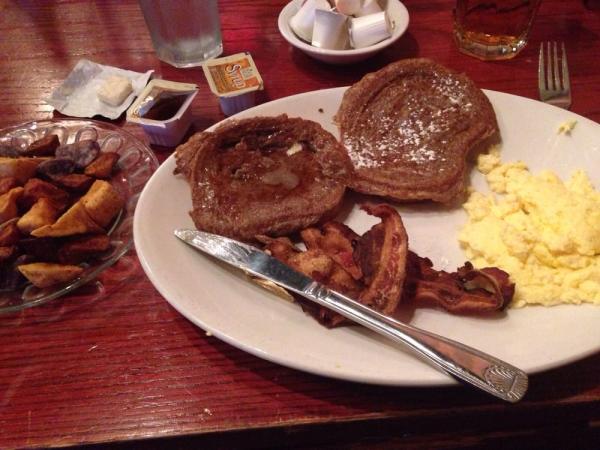 Choose from a typical French Toast or their Stuffed French Toast which combines two pieces of cinnamon toast, strawberry preserves and cream cheese into a delicious morning meal.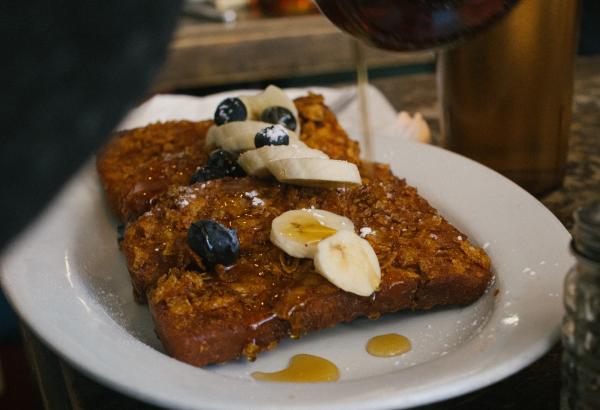 Looking for a little crunch for breakfast? Try the Crispy French Toast. Enjoy Texas toast crushed in cornflakes and then served with butter and warm maple syrup. Yum!
Capital Vine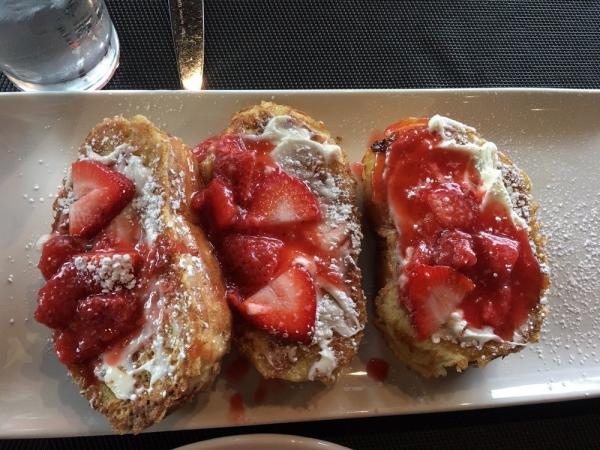 Enjoy some Strawberry Cream Cheese French Toast at Brunch. Induldge in the combination of house-made bread, soaked in custard and topped with cream cheese and a fruity strawberry compote.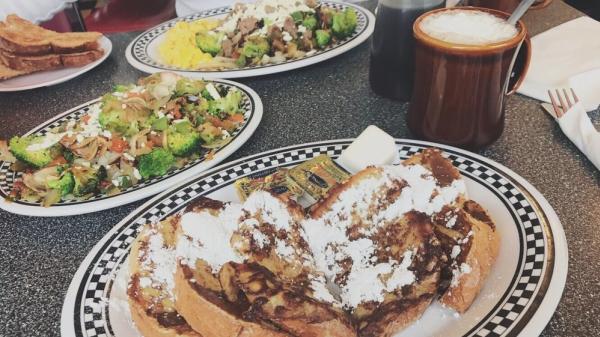 Add some fruit to your morning with the Fleetwood Raisin French Toast plate. This mixture of raisin swirl bread and powdered sugar will make your morning or afternoon!
Good Truckin' Diner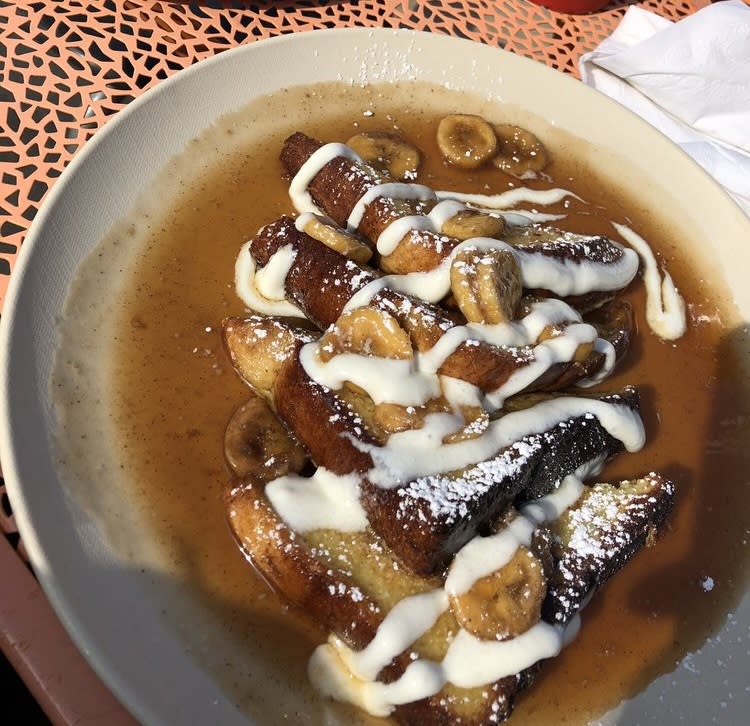 Kick your butt in gear with the Bourbon Street dish at Good Truckin' Diner. This creative concoction consists of french toast and caramelized bananas drown in a rum sauces and topped with a cream cheese drizzle. My mouth is watering!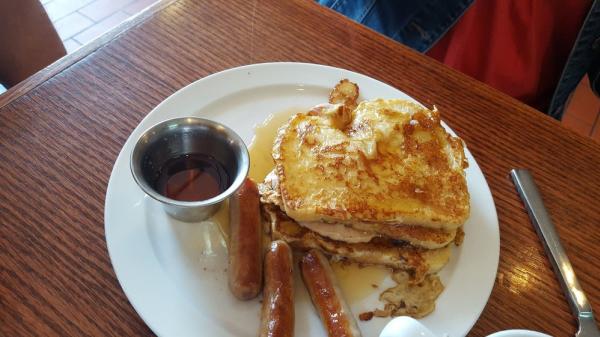 Fill your morning with Soup Spoons' Stacked French Toast made with fresh baked bread, triple-stacked and layered with cream cheese, blended with strawberry preserves and served with 100% Michigan maple syrup!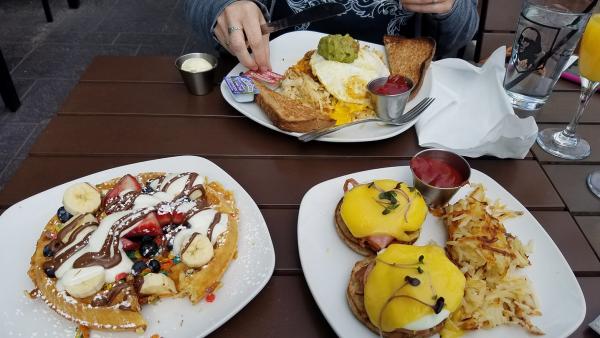 Try this French toast, featured on Tavern + Taps' brunch menu. It is a battered French baguette with whipped butter, served with hash browns and warm maple syrup.
You, your friends and family are sure to enjoy yourself with all of the French Toast options in Lansing!  Enjoying a meal is just another way to #LoveLansing as much as we do! If you'd like to learn more about all of the restaurants in Greater Lansing, click here!