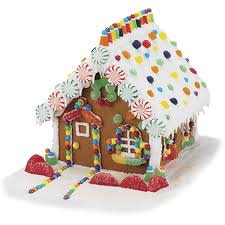 According to my calendar, its now officially time to kick off the holiday season. I realize that its a busy time of the year, and even I can get a bit grouchy and scrooge-y, but if you take some time and take advantage of some of the Lansing areas spectacular offerings, it will get you in a festive holiday spirit.
December 3 Winter Glow in downtown East Lansing. Big points for live reindeer, carriage rides, marshmallow toasting.
Old Town Dickens Village in Old Town. Big points for taking advantage of the super architecture and having A Christmas Carol characters strolling.
Holiday Light Parade in Williamston. Kudos for a mini Silver Bells experience. Tree lighting, illuminated parade and Santa. Plus a sweet old-fashioned downtown to shop in.
December 3-4 Holiday Traditions Tour in Grand Ledge. Love the home tour, the parade and the Opera House decked out in its finery.
MSU Arts & Crafts Holiday Show inside the MSU Union. If you like a craft show, then get here. Its 3 or 4 floors of the student union packed with craft vendors and artisans. You can cross a number of gifts off your list here.
December 10 Ye Olde Christmas Market at the Lansing City Market. Big points for the carolers and gingerbread house decorating. Oh, and the carriage rides and chestnut roasting. It all says Christmas to me.
December 11 Lansing Symphony Holiday Pops at the Wharton Center. Cant get enough of the Christmas music? This will get your heart thumping and you can secretly sing along. Honest, nobody will mind.
December 12 DecemberSongs from Pump House Concerts. Four singer/songwriters (with a couple of Grammy nominations and awards among them) touring the country singing songs of the winter holiday season.
December 18 Celtic Woman A Christmas Celebration-The Symphony Tour at the Wharton Center. This is like listening to angels singwith a lovely Irish accent. And accompanied by a full symphony orchestra? Nice.
November 25-December 23 This Wonderful Life performed at the Williamston Theatre. Its not Christmas without a trip to Bedford Falls to visit George Bailey and witness his revelation.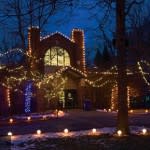 Wonderland of Lights at Potter Park Zoo. Dont miss strolling the zoo Thursdays-Sundays 5-8 p.m. when transformed into a winter wonderland.
Delete the negatives and add these positives. You'll be glad you did...make some new memories.