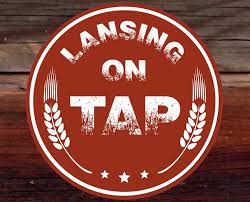 This Saturday downtown Lansing will be the setting for two, count em, two beer events. With both the Lions and the Spartans on a bye week, this is definitely a great time to celebrate their wins and get ready for the next weekends games. My initial feel for these beer-tastings is that the outdoor event will be a definite beer tent vibe, while the indoor one a bit more upscale. But with that said, there are not many people I know who don't want to try some different and new craft beersso it will be a good time all the way around.
First up is the Lansing On Tap Beer Festival. This event will be held outdoors at Adado Riverfront Park. If theres a chill in the air, never fear, the tent will be heated and after a couple of beers, Im sure youll be feeling a bit warmer anyway. Beers will be from all across the country a virtual cornucopia of flavors!
For the admission price of $45 (or $35 advance ticket)Sample from a variety of over 100 beers, 3 hours of sampling, a souvenir tasting glass, live music and delicious food available for purchase. The event is from 2-5 p.m.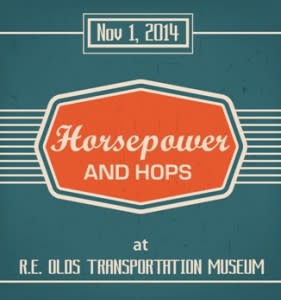 The second event is Horsepower & Hops at the R.E. Olds Transportation Museum on Saturday from 5-10 p.m. The setting is special (and warm), in a building filled with antique and classic Oldsmobiles, REOs and sprinkled with automotive memorabilia. There will be live music and great Michigan-brewed Atwater beers to taste. There will also be hard Cider from our local Uncle Johns Cider Mill. Attendees will be able to experience a few limited release items from both the brewery and the cidery as well! I hear there will be food truck offerings for purchase.$5 from every ticket purchase goes to the R.E. Olds Transportation Museum, a gem of Lansing history.
Advance Tickets: $30 (save $5) Logo Sampling Glass, 15 Sampling Tickets - 3oz each
Advance VIP Tickets: $40 (Exclusive First 75) Early Entry at 4pm , Logo Sampling Glass, 20 Sampling Tickets - 3oz each
Tickets at Gate: $35 Logo Sampling Glass, 15 Sampling Tickets 3oz each
DD Tickets at Gate: $5 (cash only)
So three (or maybe just two) cheers for beer in Lansing this Saturday. See you there!