It's no wonder folks in the Lansing region takes their coffee seriously. They've surpassed just dipping their toes in the ever-popular coffee pool. They dove in and achieved aficionado level. With more coffee shops per capita than average, Greater Lansing sure loves its coffee.

Take a walk in the Stadium District of downtown Lansing, inhale deeply and if you're lucky you can catch the smell great dark roast coffee being processed. That aroma is courtesy of Paramount Coffee, a Lansing staple, making every morning a good morning under various brand names since 1939. It's also one of the most respected and largest coffee roasters in the Midwest creating (among others) the "Joe Knows Coffee" brand with it's Tall Dark and Handsome, the seasonal Fall in Love Pumpkin Spice  flavor and the HoHo Holiday Roast products available online or at local grocery stores.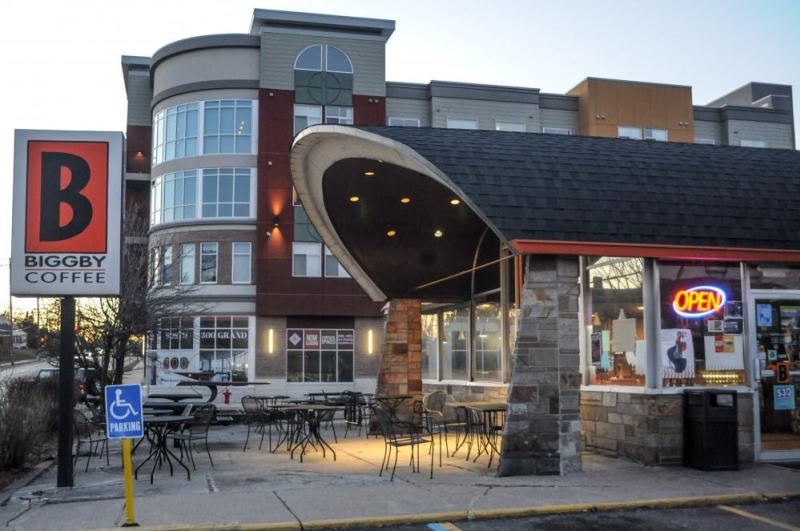 Driving around the Lansing area you can't help but stumble upon Lansing's answer to Starbucks. Biggby Coffee started with one shop in East Lansing in 1995 and has grown to over 230 stores in eight states. Locally, find 37 stores ready for you to "B Happy" with their signature lattes like Butter Bear, Caramel Marvel or White Lightning plus more in your choice of iced, frozen or hot. And who exclusively roasts their beans? Paramount of course.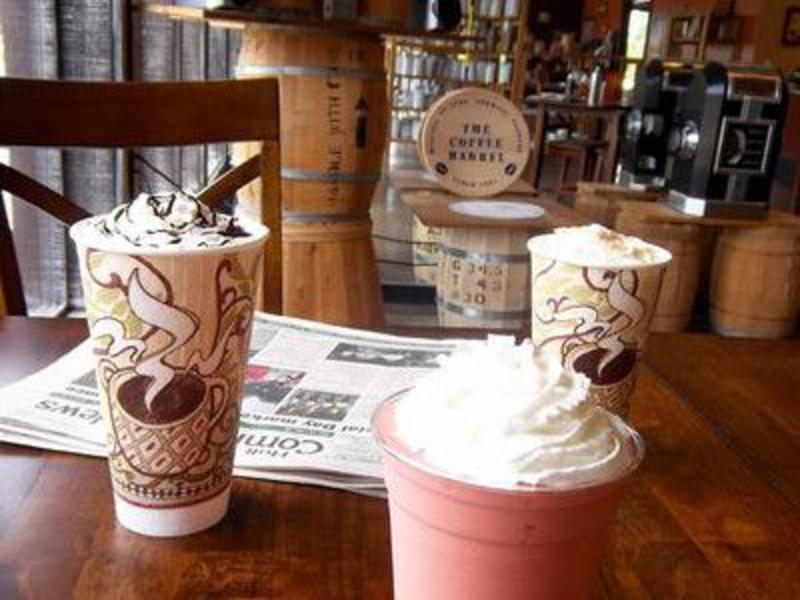 Explore and discover some seriously talented craft brewers and roasters like The Coffee Barrel just down the road in Holt. The Coffee Barrel cafe has a small selection of baked goods in their retail shop and brews four different coffees daily. You can try a different flavor every day, or let the barista create a specialty customized drink. With over 30 years of experience, they have developed the highest quality methods of roasting, blending, and flavoring using only the highest quality Arabica coffee beans from around the world.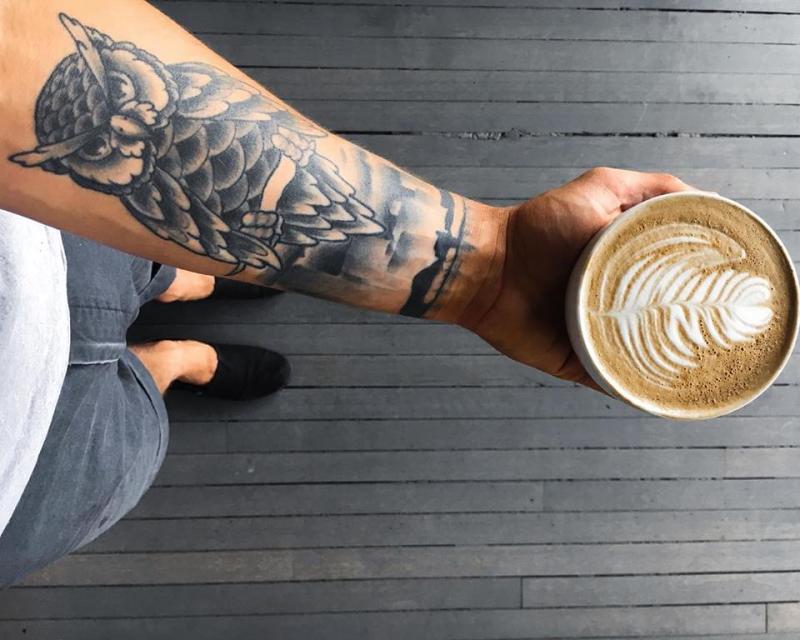 You know you've arrived in the coffee capital when you discover MI Blue Owl. Whether its hot coffee, cold brew, or Nitro-infused, Blue Owl can serve it up from their one of their three locations in REO Town, Old Town or East Lansing…or even from a bicycle cart. With open mic nights, yoga and crafting, their coffee shops have transformed into community meeting spaces.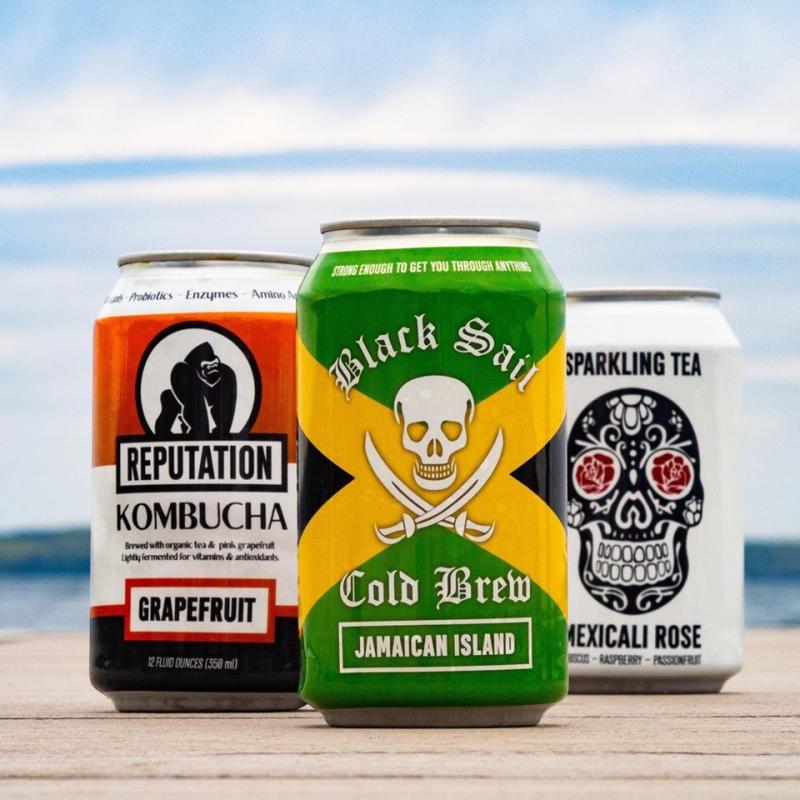 Reputation Beverage Company is a relatively new name in town. Formerly the Crafted Bean, Reputation now has locations in DeWitt and on Michigan Avenue in Lansing and serves an extensive lineup of exclusive, handcrafted, coffee cocktails that you won't find anywhere else. They create one-of-a-kind coffee drinks including home-crafted Kombucha.
As you can see, Michigan's Capital Region loves its coffee. It powers meetings and gets parents up to start their family's day. It's the warmth that may encourages a heart-to-heart chat with a best friend or lover and is the common bond between the wealthy and the poor.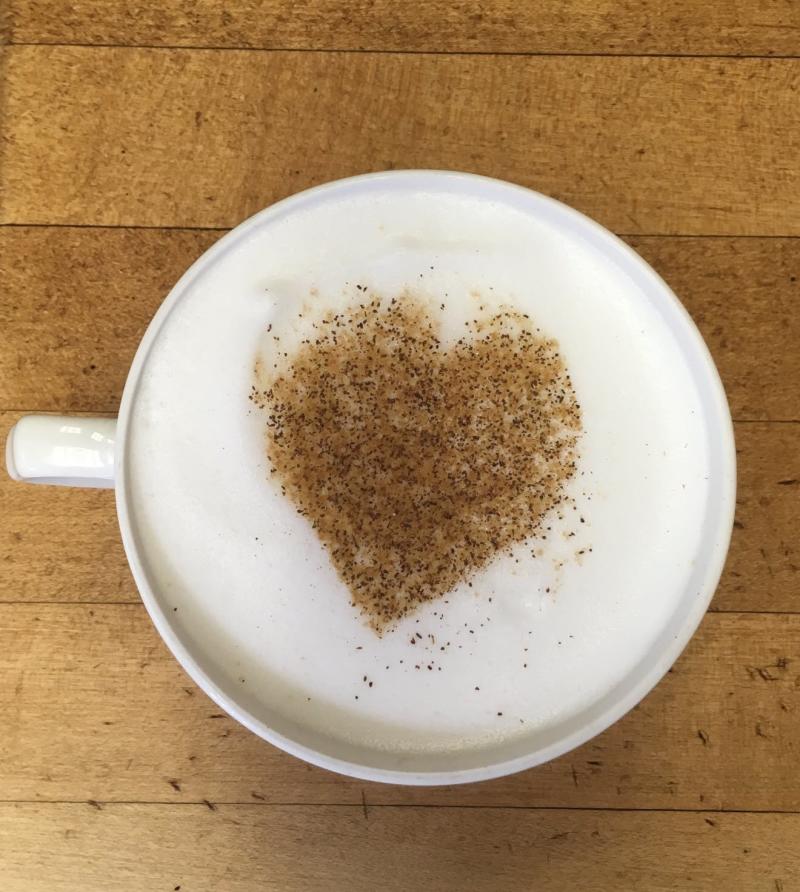 Discover a host of other shops and roasters in the area like Strange Matter, Foster Coffee Company, Rust Belt Roasters and The Urban Cup. Or visit an independently operated café like Batter Up Bistro, Cops & Doughnuts Lansing Precinct and Oh MI Organics for other great Michigan-produced coffee.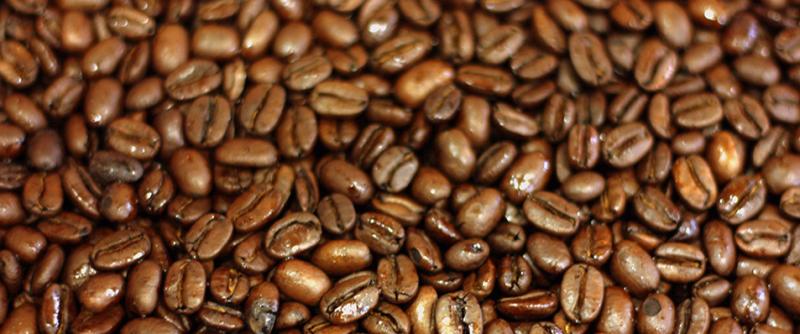 Coffee Brewing Techniques
Pour Over– pouring water over and through the grounds to extract the coffee flavors into your cup or serving vessel.
French Press– is a manual brewing method, which means you're not letting an electronic device do everything for you. You get to measure your ingredients, grind the coffee, pour in the water, time the brew yourself, and press the plunger.
Aeropress- is a go-to brew method for those who love delicious coffee on the go. Coffee is steeped for 10–50 seconds and then forced through a filter by pressing the plunger through the tube.
Espresso- is also done by using pressure to force hot water through finely ground, compacted coffee. It is more concentrated than coffee brewed using other methods.
Auto-drip Brewer- The auto-drip is probably the most well-known and most popular way to make coffee. It is used to grind coffee to medium-fine particle size.
Some "Did You Know?" facts from our friends at Paramount
The coffee bean is a seed from a fruit called the coffee cherry.
In about 5% of the world's coffee, there is only one bean inside the cherry, unlike most coffee, which has two. The single bean is called a peaberry, a natural mutation. Some people believe that peaberries are sweeter and more flavorful than standard beans.
It takes about 70 coffee beans to make one cup of coffee
The average coffee tree produces 10 pounds of coffee cherries per year which is about 2 pounds of green coffee.
Ideal conditions for coffee trees to thrive are found in a zone known as The Bean Belt, 25 degrees north and 30 degrees south of the equator.
Arabica coffees grow best at high altitudes, Robusta coffees thrive on lower altitudes and at higher temperatures.
Everything from the chemistry of the soil, weather, amount of rain & sun as well as altitude affect the taste of the final product. In fact, the combination of factors is so complex that even from a single plantation there can be variation in quality and taste.
In most countries, the coffee crop is picked by hand. A good picker averages approximately 100-200 pounds of coffee cherries a day which produces 20-40 pounds of coffee beans.
Most coffee roasting machines maintain a temperature of about 550 degrees Fahrenheit.
Discover diverse dining, craft cocktails and micro-brews, live music, exciting attractions and vibrant art
districts in Michigan's Capital City. Love Lansing like a local and we promise, you'll love Lansing as much as we do!