Mention the word burger and I'm in. There is nothing like a good char-broiled juicy burger to satisfy my hunger. Make mine medium so that the center is pink. I give extra points when it drips down my wrists. If I don't get messy, the burger probably wasn't that good. I like everything from a simple cheeseburger deluxe to an olive burger or a fancy pants obi-wan-kobe-waygu-go-for-the-gold-patty-with-some-crazy-stinky-cheese-crumbles-on-top burger.
And I KNOW that the Lansing area can fulfill the need of every burger lover…or so I understand. Come along with me on my burger journey.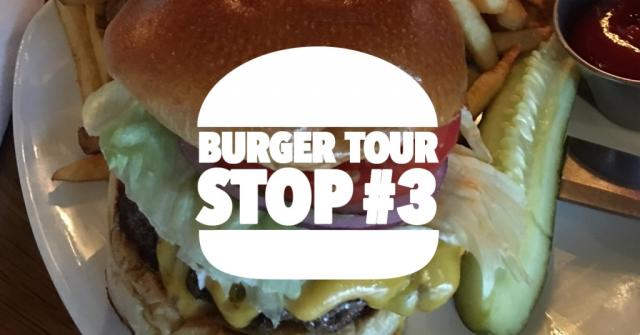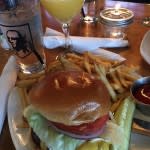 So I headed over to Tavern & Tap on Sunday afternoon. It's right downtown Lansing on the circle, just a block from the Capitol. The Spartans were vying for the Big Ten Championship and I wanted to watch and indulge in a good burger. I was not disappointed. First off, I have to admit I'm already a big fan of this place. It was the original Troppo, then went through a reincarnation to Edmund's and now to Tavern & Tap, I like the location, the atmosphere and the food. Besides that, my friend keeps asking to go back for the Chicken and Waffles on the menu. I also like the cheap (cheap! cheap!) weekend brunch mimosas. It's a win-win-win all the way around.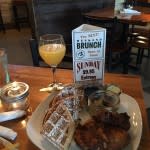 I ordered the Tavern Burger. Medium. It was a traditional burger that came topped with American cheese, lettuce, tomato, a red onion slice and special sauce. Nothing super crazy fancy. But. It was delicious. Juicy, tasty and satisfying. I'm giving it a four napkin salute which is exactly how many I needed so my face and hands were clean. Just so you know, there is absolutely nothing I've ordered at Tavern & Tap that I haven't thoroughly enjoyed. I'll be back. Stock up on the napkins.
Want to know the other burger joints Lori in Lansing has enjoyed?
Stop #1 Lansing Brewing Company
Stop #2 Bagger Dave's Burger Tavern
Did you know that Greater Lansing offers over 150 things to do? With only 48 hours in a weekend, the clock is ticking. Download the LAN150 Bucket List to get started.