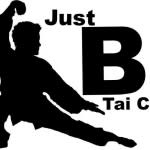 Belinda Thurston takes the practice of Yoga and shares it with people. All people. With studio space in REO Town Lansing,Just B Yoga is an oasis of acceptance, serenity, inspiration and sometimes perspiration. The basic class that I attended is a low-key hour of stretching, simple postures and with plenty of time to adjust to the next pose. As a beginner, this class is perfect for me. I never felt pressure in class to push harder or to be able to balance like a seasoned yogi. As I was reminded, yoga is a practice. So if you lose your balance, or fall, or cant get easily into a pose and need to readjust, well thats okay. You'll get better at it with more practice.
Take a look at Just B Yogas mission: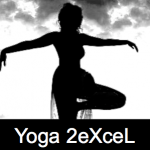 "Just B Yoga represents diversity of shape, size, age, race, sexual orientation, gender identification and expression, and is committed to making our programs accessible and affordable to all."
These are words that sooth my soul and speak to me. No feeling bad about your body or where youre at in life. Acceptance for age, gender, race, diverse incomes, sexual orientation and just about anything. Isnt that what Yoga is all about? Mind, heart, body, soul.
Let's talk about the variety of classes to choose from. There are intensive classes to challenge the physically fit. How about a hip hop power hour? There are classes for the bountiful. There are classes for old broads like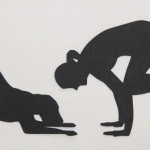 me. (Well, it states that its gentle for the over 40 crowd) There are even classes that she conducts to bring your dog to. Doga. Thats one I seriously want to attend even though I dont have a dog. Have kids? Yep, theres a class for that. Prenatal? Yep. Tai Chi? Yes.
Take the edge off. Become aware of your inner strength. Calm your crazy life. Just B. What? Just B Yoga
Where? 106 Island Ave., REO Town Lansing
Who? YOU. Residents and visitors are welcome.
Cost? Suggested donation per class is $8. $80 for a month.
And Just FYI
According to Wikipedia: Yoga is the physical, mental, and spiritual practices or disciplines which originated in ancient India with a view to attain a state of permanent peace. The term yoga can be derived from either of two roots, yujir yoga (to yoke) or yuj samdhau (to concentrate). The Yoga Stras of Patajali defines yoga as "the stilling of the changing states of the mind. Yoga has also been popularly defined as "union with the divine" in other contexts and traditions.
According to WebMD: Yoga has been practiced for more than 5,000 years, and currently, close to 11 million Americans are enjoying its health benefits. Yoga can hardly be called a trend. Most Westernized yoga classes focus on learning physical poses, which are called asanas. They also usually include some form of breathing technique and possibly a meditation technique as well. Some yoga classes are designed purely for relaxation. But there are styles of yoga that teach you how to move your body in new ways. Choosing one of these styles offers the greatest health benefits by enabling you to develop your flexibility, strength, and balance.