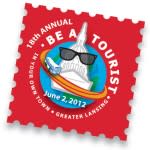 Be A Tourist in Your Own Town is coming up and we frequently hear the lament that theres too much to fit into one day. Well, then, isnt that a great problem to have? That Greater Lansing has such an abundance of things to see and do is a boon to our region. Since this is our 18th year of presenting Be A Tourist to you, let me assure you that theres always next year to catch what you missed this year or last year. Or, if you really dont know, let me clue you in to a little secret I keep. A great majority of these places are open for you to experience all the time!! Yep, its true. So here are some suggestions for you:
Pick an area or bus route to visit this year. (See blog # 1)
Visit the places that you normally have to pay an admission or go to the one day only venues. (See blog #2)
Make up your own themed BATYOT, like Year of the Arts, Lets Get Physical or Just Us Animals. (See blog #3)
Experience Greater Lansings little known gems. I never knew that was here! (that's this one!)
Explore Nature, Nature, Nature. Get Out! (next week's blog)
Lets make this year of Be A Tourist a discovery day to experience Greater Lansings little know gems. How about checking out:
Elderly Instruments. This nationally-known shop for stringed instruments sits in anout of the way in Old Town. You may just pass it by, but when you enter, youre in for a treat. Walls are filled with everything from basic guitars to super exclusive mandolins.
The Grand Fish. I can bet a lot of people dont know that down on River Street in the Cherry Hill Neighborhood you can find a boat launch and The Grand Fish who rents out canoes and kayaks and has an awesome party/picnic spot down there. During Be A Tourist find games galore to play. You can also show your passport at the dock by the Lansing City Market and get a $1 boat ride out to The Grand Fish aboard Lansing Metro Marinas pontoon. (Weather and river conditions permitting)
Greater Lansing Potters Guild. This guild throws their pots up in Haslett in an unassuming building and opens up for tours this one day only. There will be demonstrations and a little take-away for you. Dont miss meeting these special people who contribute their beautiful handmade bowls to the Empty Bowls event each year.
Historical Society of Greater Lansing. They may be all about local history, but they are opening up a new mini-museum in a great old building on the corner of Oakland and N. Washington. Take a step back in time and re-live the days When Everyone Shopped Downtown. Displays from Arbaughs and Knapps department stores and others will give you a sweet trip down memory lane.
Lansing Model Railroad Club. Housed in the former Millett Railroad Depot you can find HO scale layouts complete with towns, bridges, scenic landscapes and of course the trains running through them all. This brings out the kid in all of us, young and old.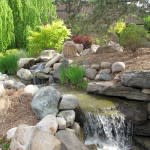 LCC's Shigematsu Garden. Nestled on Lansing Community College campus, this delightful Japanese garden comes complete with a koi pond. Head south on Capitol Ave from Saginaw and look for the sign on the left near Dart Auditorium. Its an oasis in downtown Lansing.
So those are a few gems that I thought you might not have visited or seen before. I hope you enjoy them.
So make sure to maximize your day on June 2nd and enjoy what Greater Lansing has to offer! You can make Be A Tourist translate into your own insiders scoop day and then boast to your friends that youve seen that, done that and been there! And all for just a dollar!
For more Be A Tourist information including maps, attractions, bus routes and more visit http://www.lansing.org/batyotAnd like BATYOT on Facebook http://www.facebook.com/BATYOT or follow us on Twitter at http://twitter.com/GreaterLansing.