Please excuse me, but I don't think we've formally met. I take all the blame since I've been speaking (for at least two months now) without properly introducing myself. So, before we carry on any further in this blogger/reader relationship I'd like to take a moment to share a little bit about myself.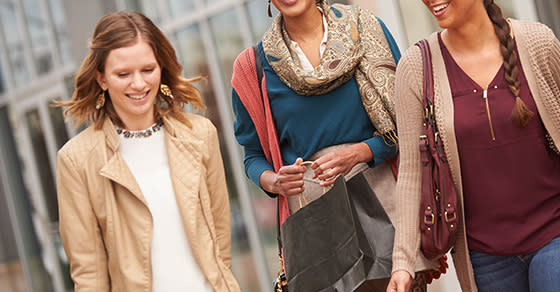 This is me in my natural habitat–at the mall. I love shopping so this photoshoot I did at Eastwood Towne Center came naturally.
Hello, my name is: Emily Miller
My occupation is: Manager of Social Media and Content Marketing
That means I:
Write and design digital and print marketing materials
Manage the GLCVB's editorial and social media content calendar
Monitor trends and track analytics for the CVB's content
I #LoveLansing because: it fits me just the right–not too big, not too small.
If you ask me where I want to eat on a Friday night I'd say: Maru Sushi. I've been to this spot more than any other restaurant in Lansing and never get tired of going back. May I suggest the Madagascar Roll? I like it with extra burn sauce but, as the accompanying sauce may imply, this is a spicy roll so not for the faint of heart.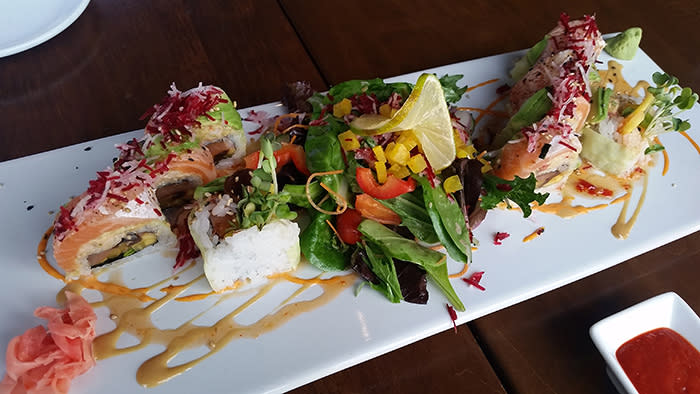 Pictured is the Chef's Special roll, another one of my favorites. This roll changes daily so you'll always be surprised what the chefs come up with!
My favorite Lansing attraction is: The Wharton Center for Performing Arts. I have much love for the fine arts and if an opportunity arises to attend a production, I'm there. I had the privilege of seeing the "Sound of Music" this past month, but the "Phantom of the Opera" still has a special place in my heart.
I think I'm unique because: I am very musical. I play the piano, bass and guitar. Although I certainly don't sound like Carrie Underwood, I also really enjoy singing harmony.
The quote that best describes me: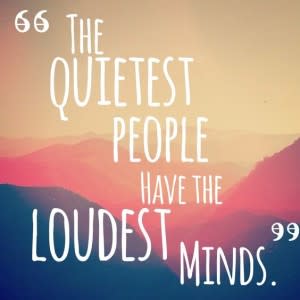 One thing about me is that I'll never talk your ear off, but that doesn't mean I don't have a lot to say! I just prefer to put my thoughts in writing.
Well enough about me already, I want to hear about you too! Feel free to leave a comment or, if you prefer, let's connect on social media. You can find me on Twitter (@emilymepham) or on LinkedIn. Have an idea for our blog, website or social media? I'd love to hear that too.