Feeling the need to reconnect with friends, take a break from the stress of work, family and boring weekends? It's time for a Girls Getaway!
With the sun out and the flowers blooming, I feel the need to shake off the winter blues and have some fun with the girls. As "the planner" of our squad, the coordination of travel and activities often falls to me. With my friends now spread across the Midwest, it is important to find a place that is centrally located and easy to get to. This is what led to our latest destination, Lansing, Michigan.
With a destination selected, it was time to pick a weekend theme.
My friends and I weren't looking for the stereotypical spa and shopping weekend, though Michigan's Capital City can certainly offer those amenities. We opted to bypass the specialty boutiques and the trendy, open-air Eastwood Towne Center – this time around we were craving something a little more adventurous.
I outlined a few ideas for getting out and having a good time without a long drive, expensive flights or a hectic pace. Find a hotel for your long weekend here and then dive in to the fun.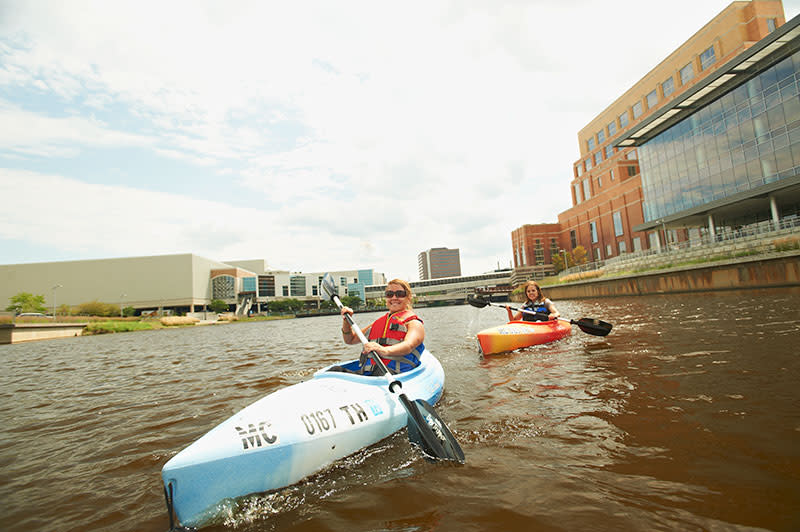 "The Great Outdoors"
Feeling the need to soak up the sun and reconnect with nature? Lansing is ripe with outdoor adventure ideas.
The Lansing River Trail routinely earns national recognition for its mix of natural and urban settings that tie together some of the region's coolest attractions. Spend a day hiking or biking between downtown parks, pop into the Lansing City Market or Potter Park Zoo and explore suburban natural areas where spotting birds and wildlife can help melt away your stress.
Even better, grab a kayak to glide down the Grand River and head into the heart of the MSU campus on the Red Cedar River. It's a great way to soak in some sun, catch up on conversation and take in the city from a whole new vantage point.
If your group has a competitive side, Lansing offers golfing options for the beginner, the weekend duffer and those looking to take on a challenging course. Play 18 on any of the 30 courses within 30 miles. My crew was intrigued with Little Hawk Putting Course, one of only three of its kind in the state.
Or maybe you crave a bit of living-on-the-edge adventure. In that case, Lansing has you covered with Capital City Skydiving, where you'll get the rush of hurtling 120 mph before pulling the cord and floating over the majestic Mitten.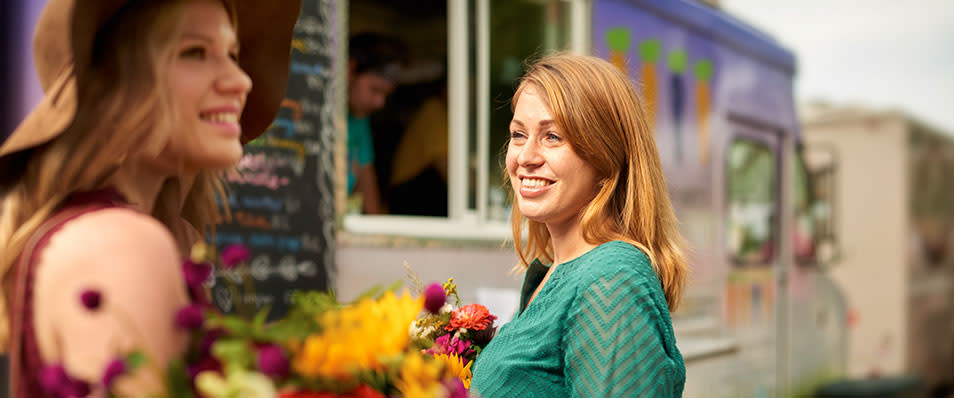 "Wine and Dine Me"
Feeling the need to be wined and dined? Lansing's destination dining scene lets you take your pick of farm-to-table foodie fare, food trucks and the Lansing-area standard bearers like a burger from the Peanut Barrel or pizza from DeLuca's.
The foodie scene has never been better in mid-Michigan and new restaurants are emerging seemingly by the day. Lansing's variety of dining options covers any palate and you can plan your menus here.
As you head out for a drink on the deck, an afternoon cocktail, or a night on the town, the Greater Lansing Makers & Shakers trail has a cold beer or a smooth spirt for you. The craft beer, wine, cider and small batch spirit options rival any experience in Michigan.
If you'd like live music and dancing to be a part of the itinerary, check out the Green Door Blues Bar and The Exchange. Tequila Cowboy is the spot to kick up your heels on the dance floor with line dancing on Thursday nights.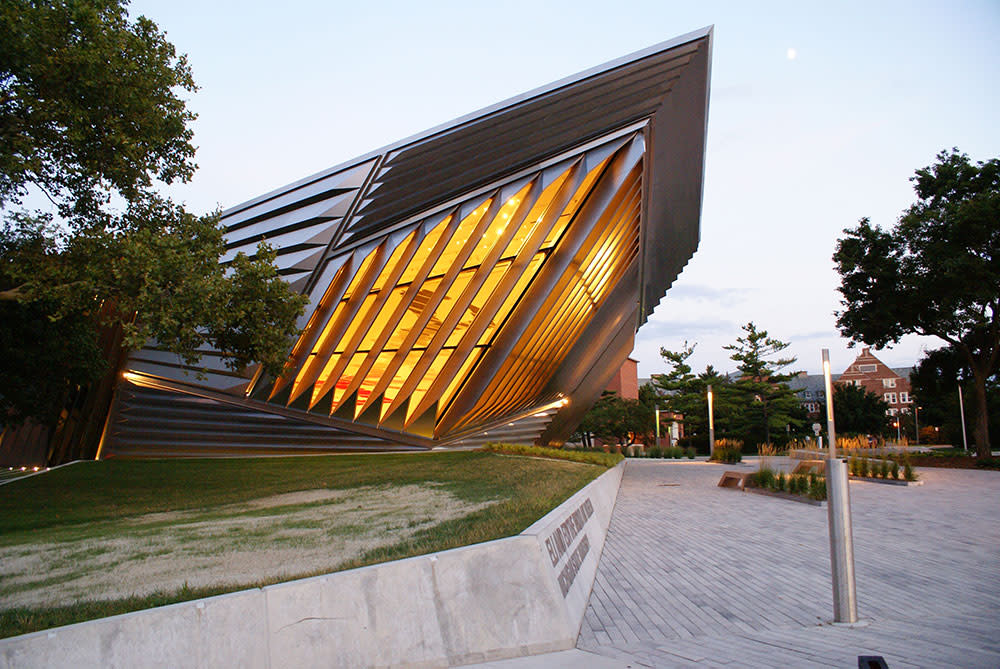 "Abundant Arts"
Looking to experience a wide range of art and culture? Greater Lansing offers four distinct art districts, each with their own style and experiences. Spend time in downtown Lansing taking in public displays of work as well as a diverse gallery scene. Stroll the sidewalks of Old Town and REO Town to explore local independents artists and do a bit of boutique shopping. Don't forget to take a break for a bite at one the adorable restaurants or breweries.
Head to East Lansing and grab tickets to see a show at Michigan State University's Wharton Center for Performing Arts, which hosts traveling Broadway shows, the Lansing Symphony Orchestra and great concerts. Don't miss the contemporary art exhibits at the unique Eli & Edythe Broad Art Museum. As if the building's architecture wasn't cool enough, it showcases a wide range of local and professional artists.
No matter what theme you choose, you're sure to find a festival or special event during your visit. Greater Lansing's summer and fall festival calendar is filled with music, food, film, beer and wine celebrations. Find the schedule here, pick your favorite weekend – and check out Lansing.
By the end of your Girls Getaway you will leave knowing why my squad and I #LoveLansing.