October is the start of Halloween costume Pinterest scrolling, scary makeup tutorials, expert pumpkin carving and the best time for colorful lunchtime strolls. It is also a time for great fall and community events! Here are a few Great Lansing October events! Find the full list of October events here.
Feeling a bit like a zombie? Going to the same place to eat over and over again. Wake up your senses with a Lunch Cruise aboard the Michigan Princess Riverboat. Join Captain Chris for a ride down the scenic Grand River, enjoy a delicious lunch and the beautiful Greater Lansing fall colors. Lunch Cruises go through October and November, book your lunch now and invite some of your pirate friends! Don't forget to go to the Color Cruise and Island Festival October 13-15.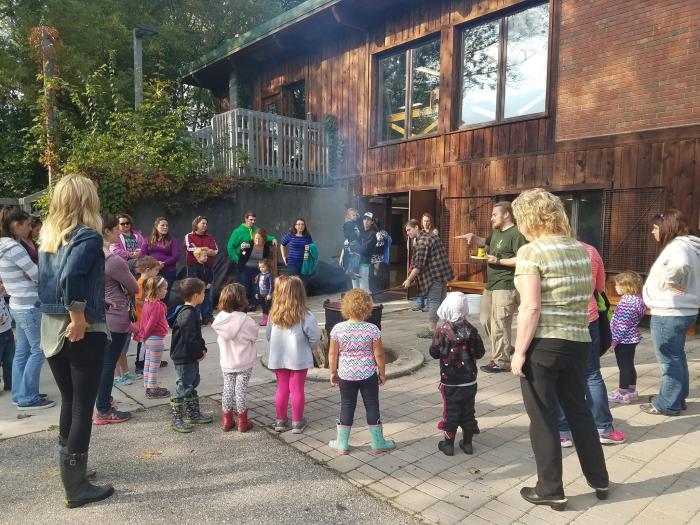 Did you know that apple butter contains no dairy? Before it gets too cold come outside and enjoy Fenner Nature Center at the Apple Butter Festival on October 14 and 15. Join the Greater Lansing Community in playing heritage games, listening to local musicians, and stirring the famous apple butter. The whole family will love walking through the historic apple orchard and smelling the cinnamon, cloves and other spices in the apple butter. My mouth is watering just thinking of the tasty treat!
If you are into the paranormal, like me, or like a good scare, then you'll want to go to these Greater Lansing events this October.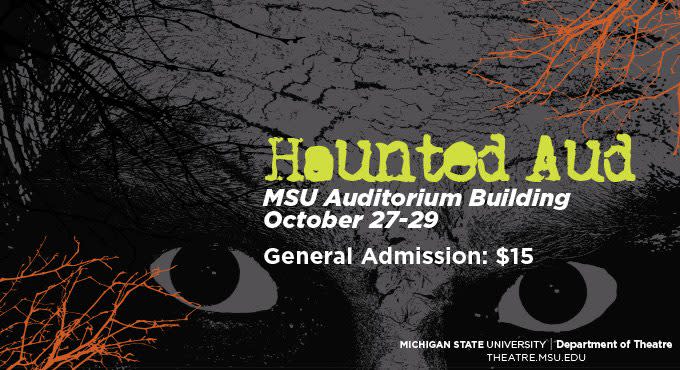 On October 27 - 29 head to the Auditorium Building at MSU for the 9th Annual Haunted Aud: Camp Red Cedar! For almost a decade, MSU's theatre students have been terrifying visitors from all over. Can you bare the voices in your head, the shrieks from trapped souls and stay on the safe path? I'll be the one that stands outside and keeps watch! $15 tickets are available at the door and all proceeds will go to student organizations.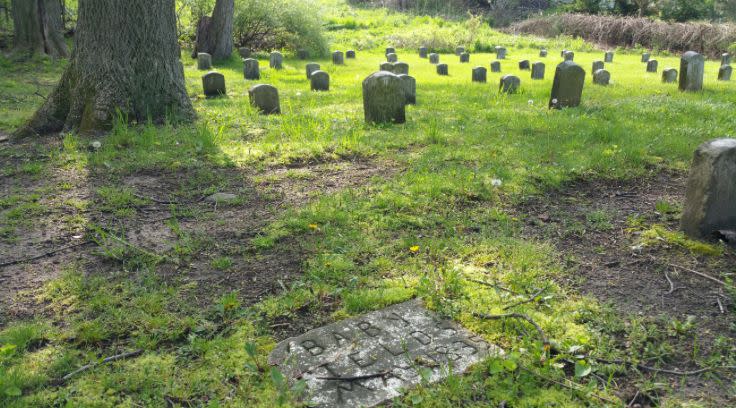 Are you a history buff? Then you'll enjoy the Poor Farm Cemetery Guided Tour in Okemos on October 29! The Poor Farm Cemetery aka Ingham County Home Cemetery was used to bury residents from the late 1800's to the early 1940's. Learn about the people that lived there and how their bodies were sold for research. I am sure there are some ghost stories in the tour as well!
October brings a few of the over 150 things to do! With only 48 hours in a weekend, the clock is ticking. Download the LAN150 Bucket List to get started.