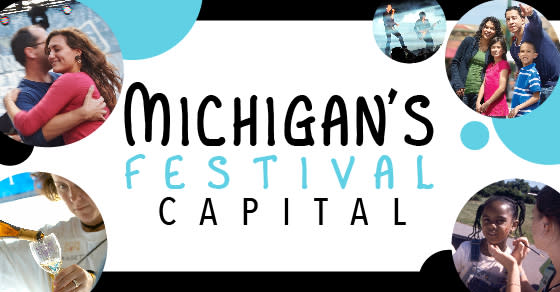 So Im thinking about getting out of town one of these weekends. You know, a weekend getaway to see what some other cities are all about and spread my wings a bit. But I hate missing a hometown event here in Greater Lansing. Theres nothing I like better than to run into old and new friends and enjoy my city and all it has to offer in a comfortable, relaxed setting. When I checked out the calendar for this weekendholy festival-palooza! This upcoming weekend is going to keep me busy, busy, busy. Why go somewhere else when I can be thoroughly entertained here?
You know how Greater Lansing boasts over 60 festivals and claims to be the Festival Capital of Michigan? Well, Im here to say thats probably true. Ready? On your mark, get set, go!
Okay, Im probably missing something, but frankly, Im exhausted just thinking about this.
Next weekends lineup is a little less jam-packed, but it's still a fun weekend to stay in town with Delta Rocks family fun festival and Lansing Beerfest in REO Town. There always seem to be plenty of festivals in Michigan. So Ill postpone my getaway till theres a lull in activities. Wait. Will I have to wait until after Spartan football season is over?
Did you know that Greater Lansing offers over 150 things to dowith only 48 hours in a weekend? The clock is ticking! And it includes a lot more than just the amazing festivals in Michigan. Download the LAN150 Bucket List to get started.